Hello, steemians, and welcome to my page, eh!
My green beans and yellow beans have been sitting in the refrigerator for a few days now so I figured I'd better get them cut up so that I can get them canned. This process tends to be a big production for me. I usually wait until I have enough beans for a full canner before I process them, so it takes a while for me to get them all cut up.
I set everything up so that I can do a "production line" run though the beans, one step at a time. Here, I have the basic set up to get started with the process. At this point, I'm just cutting the ends off the beans.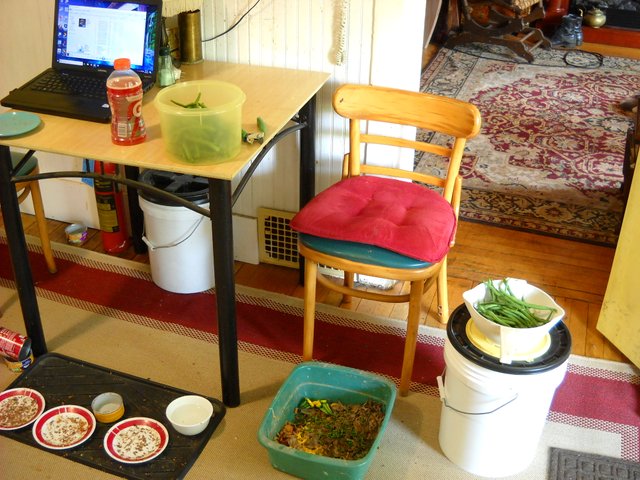 The tub on the floor is the peelings tub, it's where the ends go when I cut them off. I have one container for the uncut beans, and one to put them in after I cut the ends off.
For cutting the beans, I use a branch cutter with one blade and an "anvil" for the blade to cut against. The blade is quite sharp and doesn't crush the beans when I'm cutting them. These cutters have a spring in the handles to open the blade after a cut so that you don't have to do it manually like with scissors. That saves a lot of hand fatigue.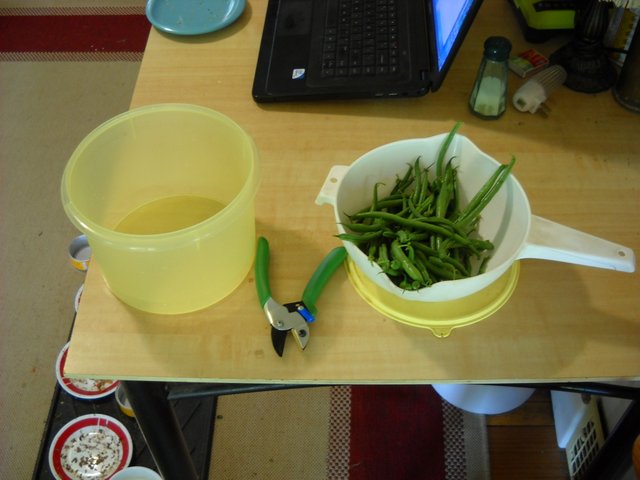 After I get the ends cut off all the beans, I then cut them into sections. I prefer to eat cut green beans, and they fill the jars easier when they're cut up.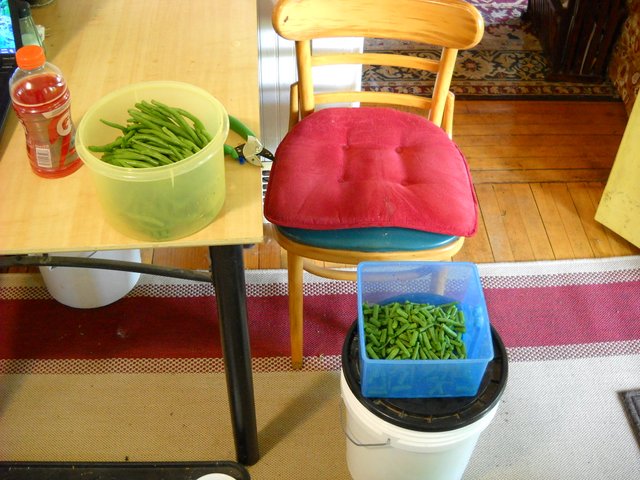 After I finished cutting up the green beans, I did the same procedures with the yellow beans. I filled the refrigerator container up with the beans that I cut up.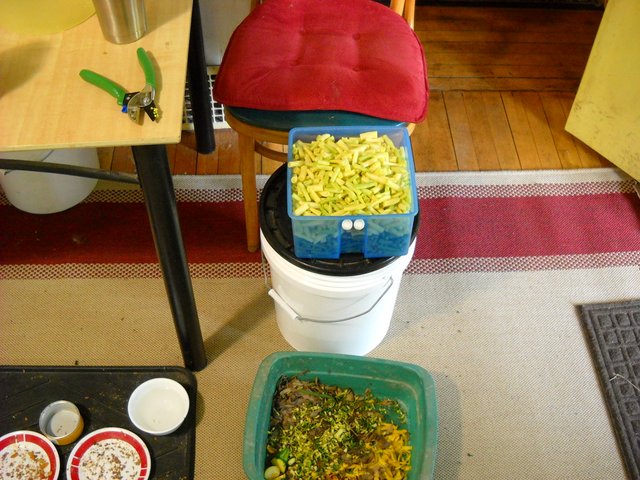 All these beans are now ready to be canned. Hopefully, I'll be able to get that done tomorrow.
That's all I have for this post, I hope you found it interesting!

Thanks for stopping by my page and checking out my post, eh!
As always, feel free to leave a comment or a question if you would like.
May the Steem Force be with you!