Hello, steemians, and welcome to my page, eh!
I took the mower up to the community garden this afternoon to mow the grass around my garden plot. I had not mowed it for several weeks so it needed to be done. For a while in mid July, the grass wasn't growing because it was hot and dry, but a couple of weeks ago we started getting rain again, mixed with hot humid days. Of course, the grass and weeds started growing again and it was starting to look like an unkept field up there.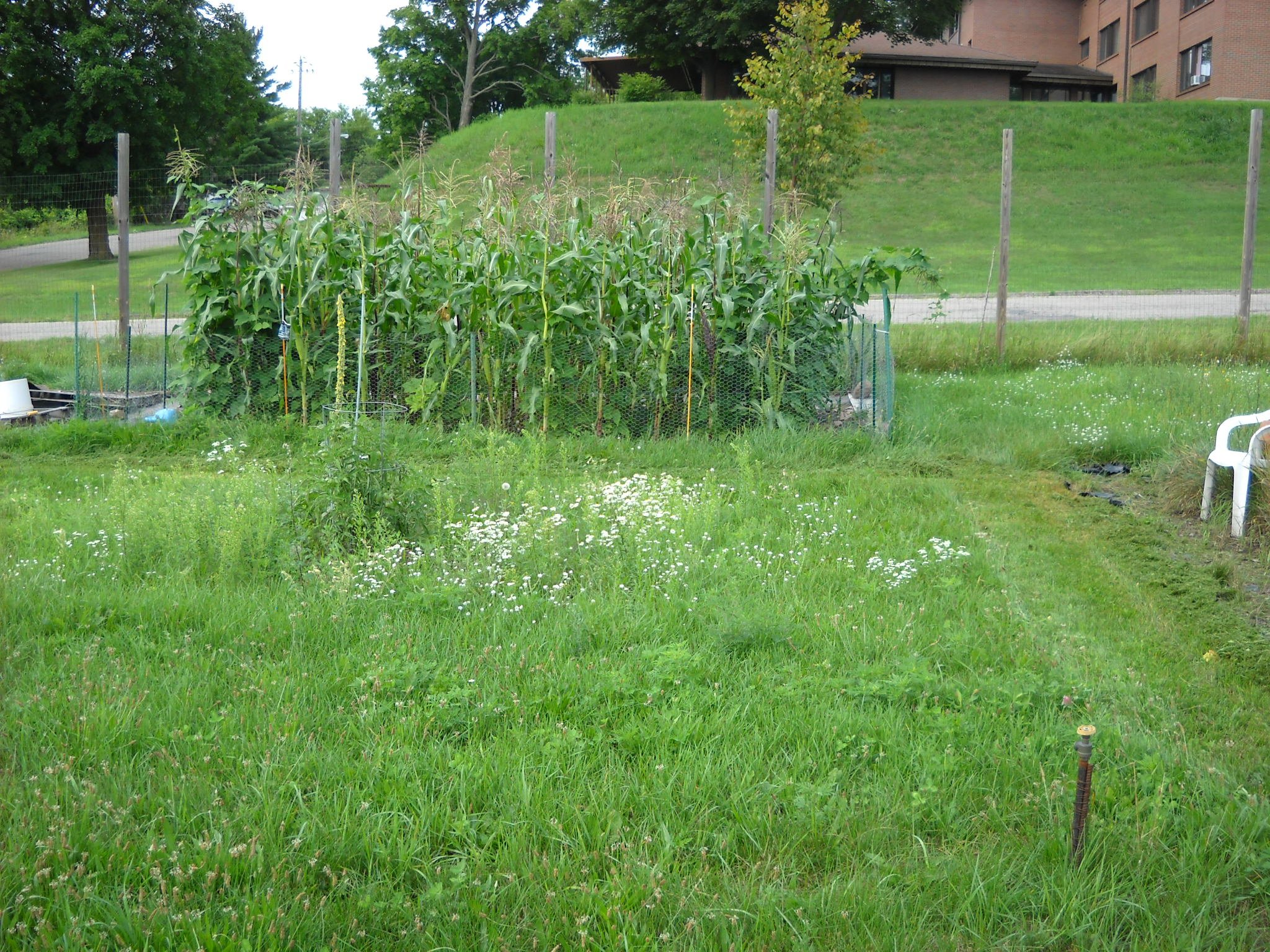 I rolled back the plastic on my unused plot to make it easier to cut around it.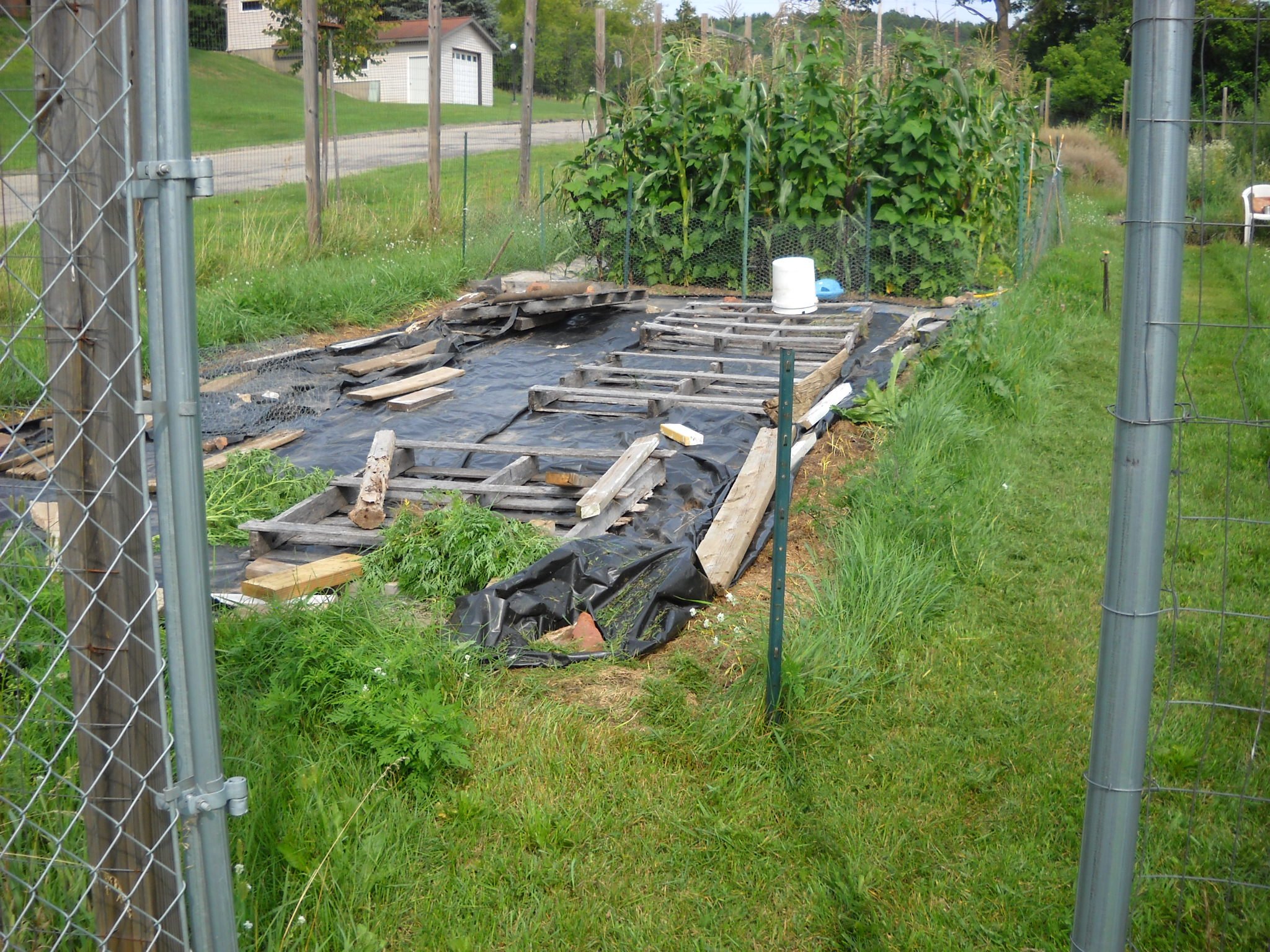 It took me a while to get it all cut, I had to go slow because of how overgrown it was. It doesn't really help much that the garden is on a bit of a slope. Going downhill with the mower is easy enough, but going uphill through long grass is a bit tiring to this old body.
I finally got it finished and sat down in the old plastic lawn chair that's there to rest a bit. I took this picture while sitting.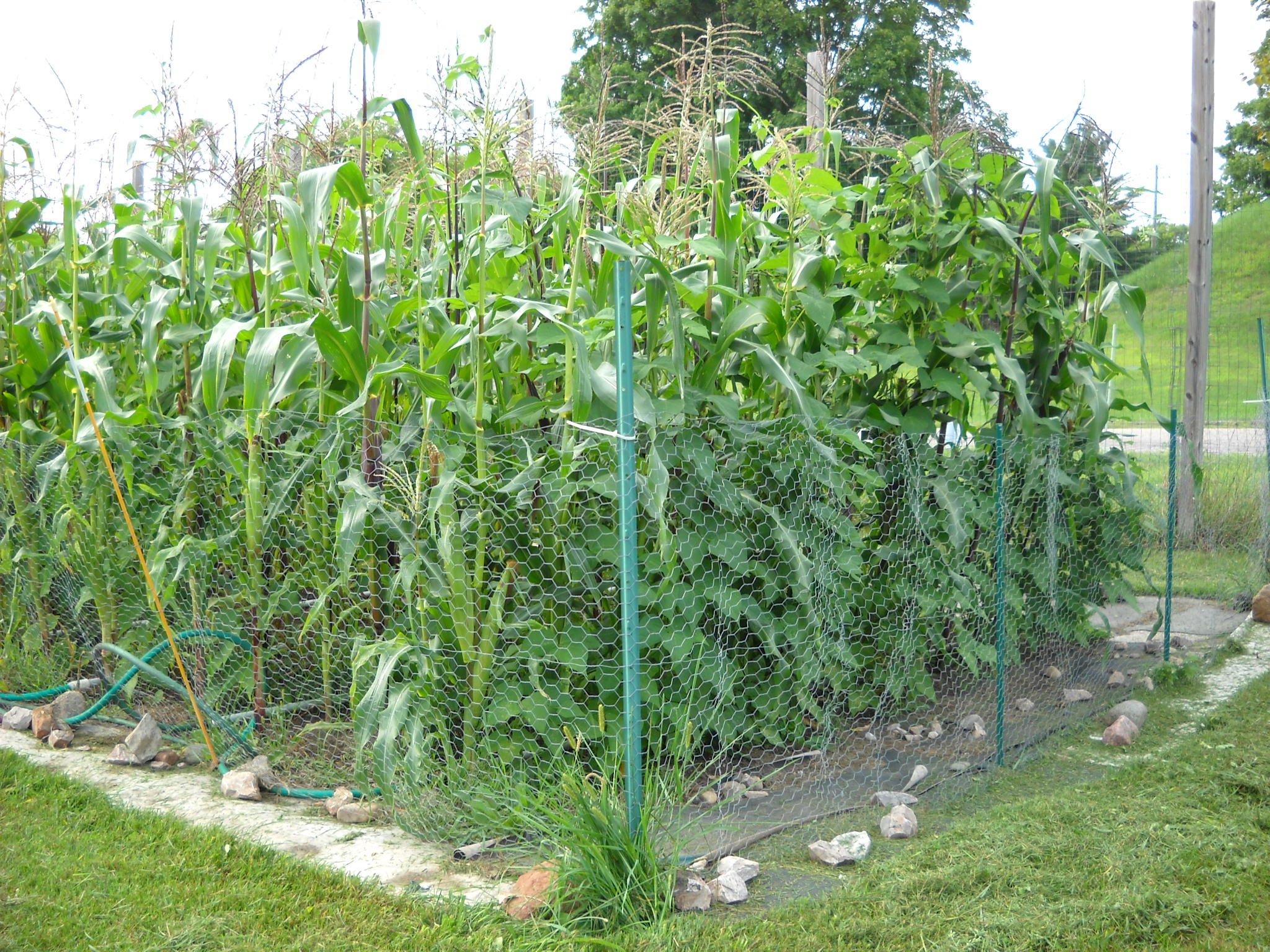 Then I had to get up and take this picture to show off my handiwork. I left a few of the wild flowers and a mullen plant. The tomato plant all by it's self is a Black Krimm plant that I had extra and brought up to the community garden.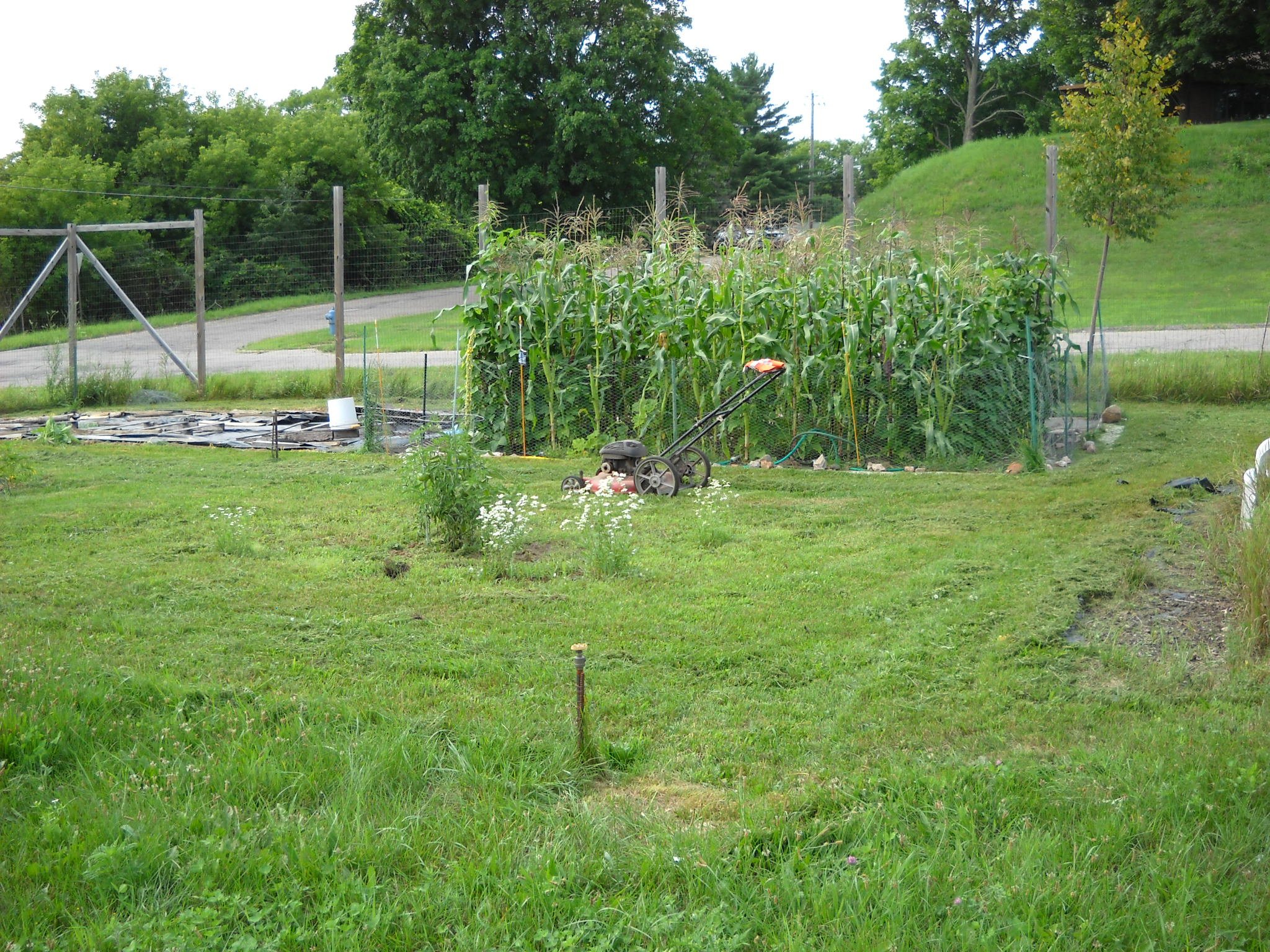 I figured that since I was there, I might as well take a couple of pictures of the corn and beans. Some of this corn is pretty weird, but I think that's pretty typical of these old heirloom varieties.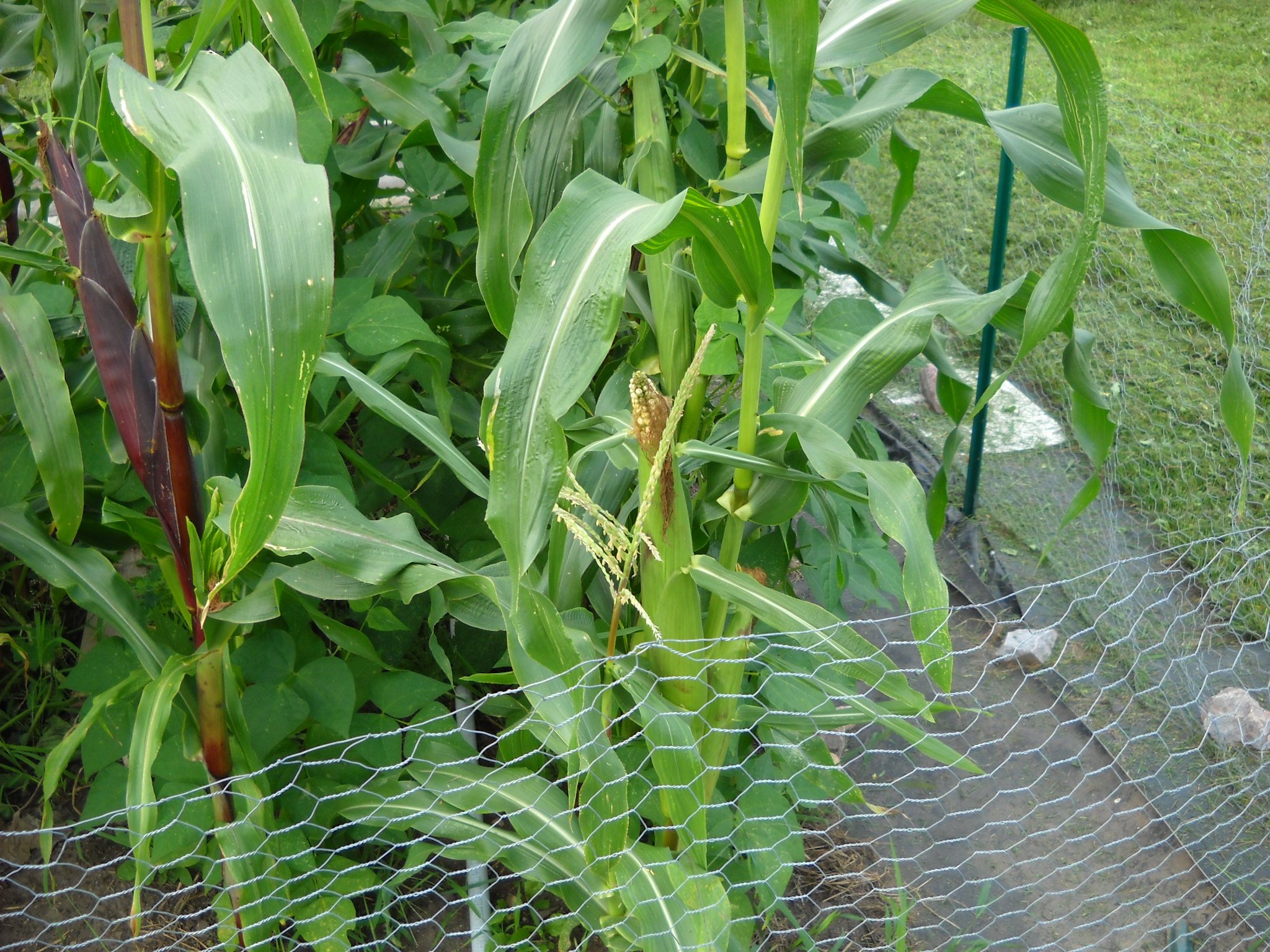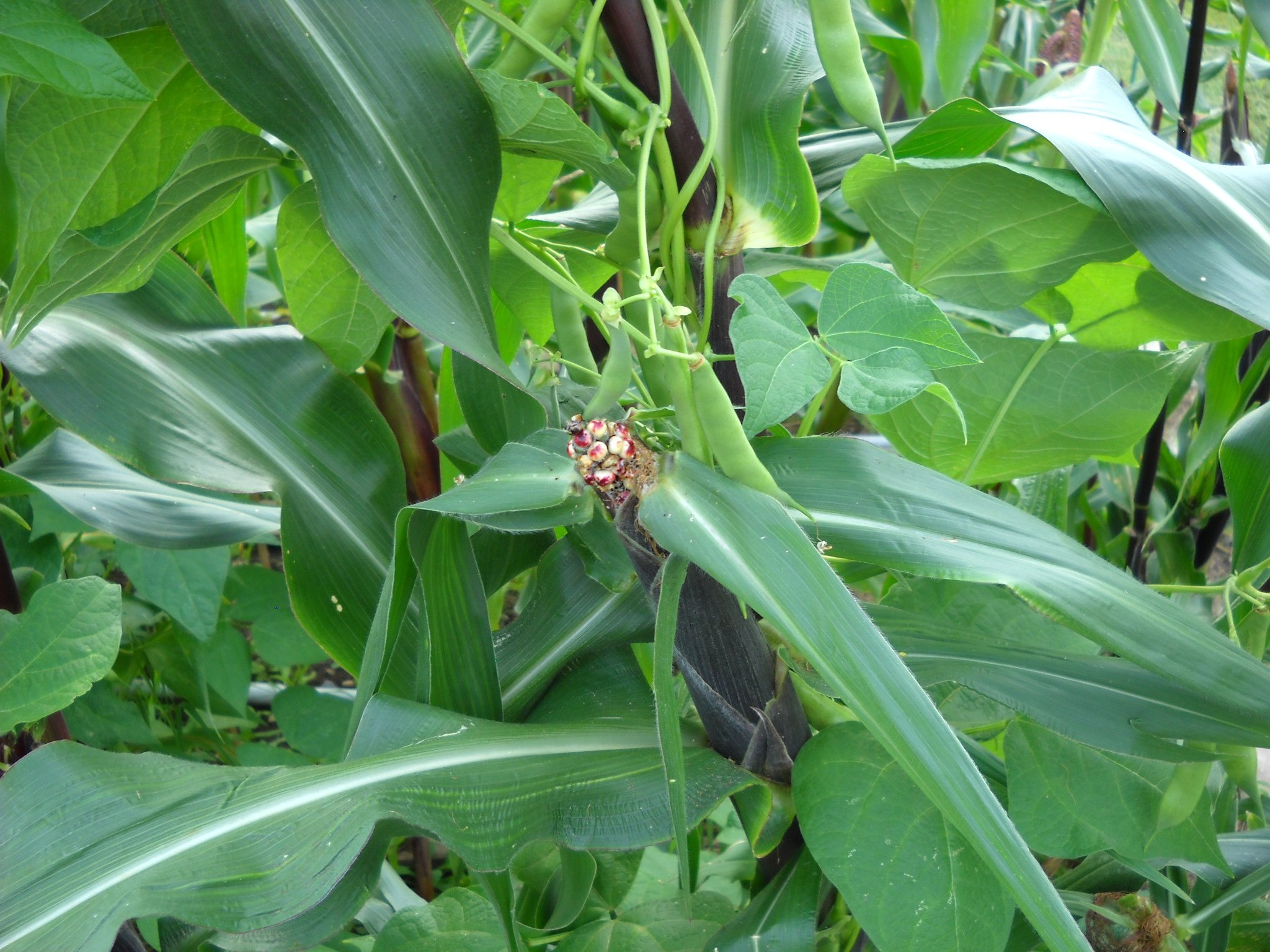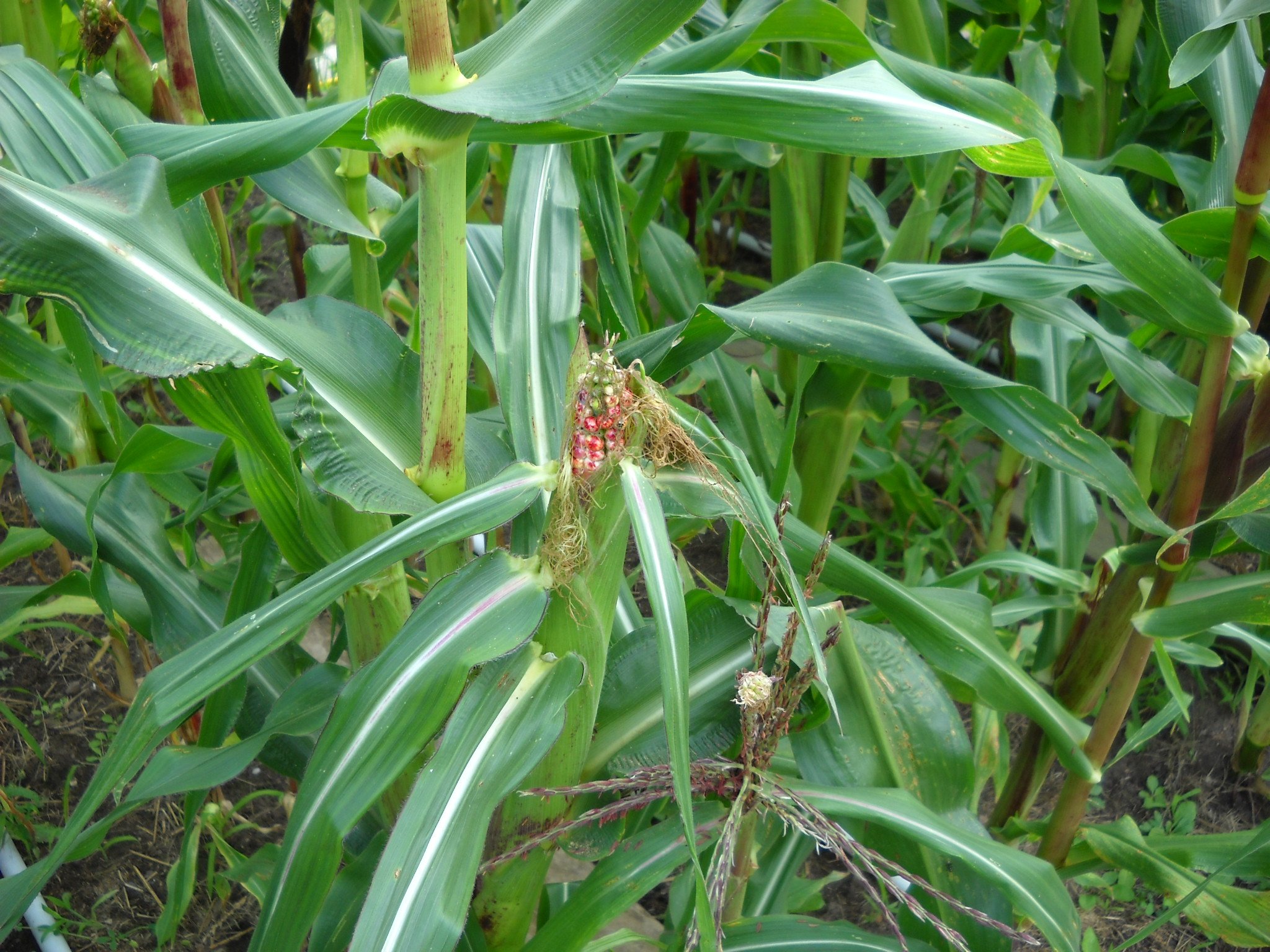 Here's some of the beans in the corn. The beans are really doing well in the corn this year.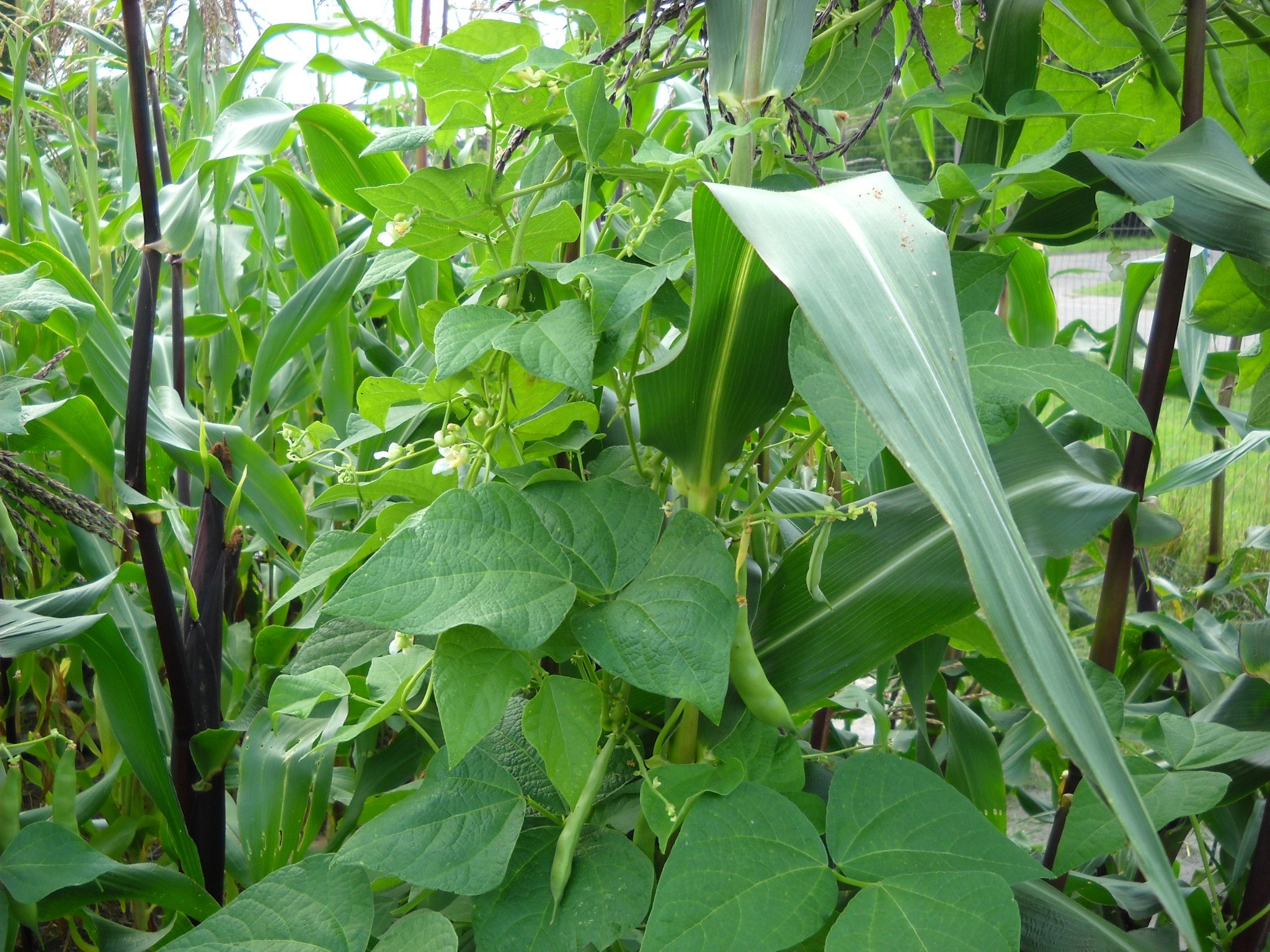 The squash, however, are not doing all that well. I think I need to plant them in the sun next time instead of planting between the rows of corn, I don't think they're getting enough sun.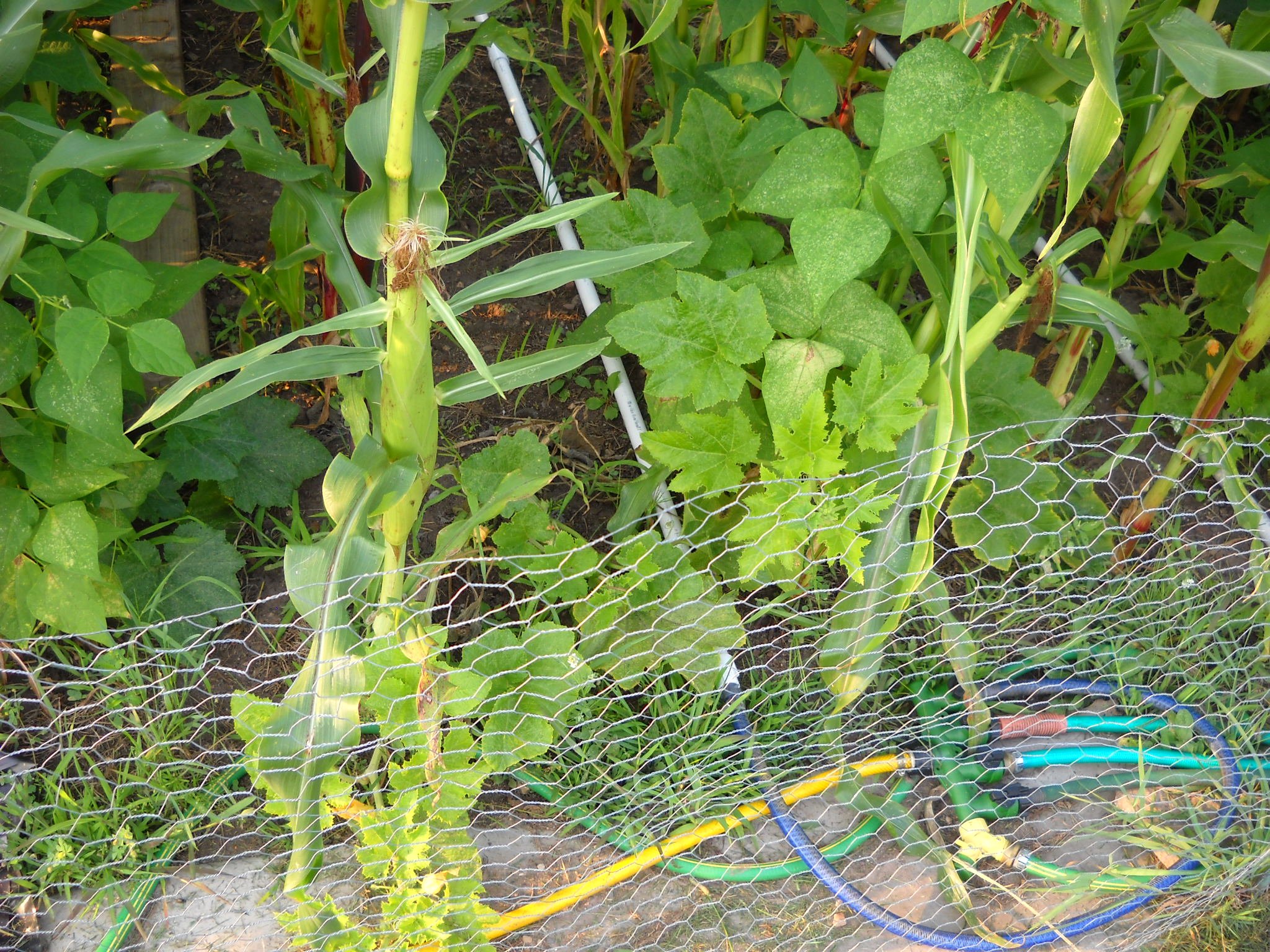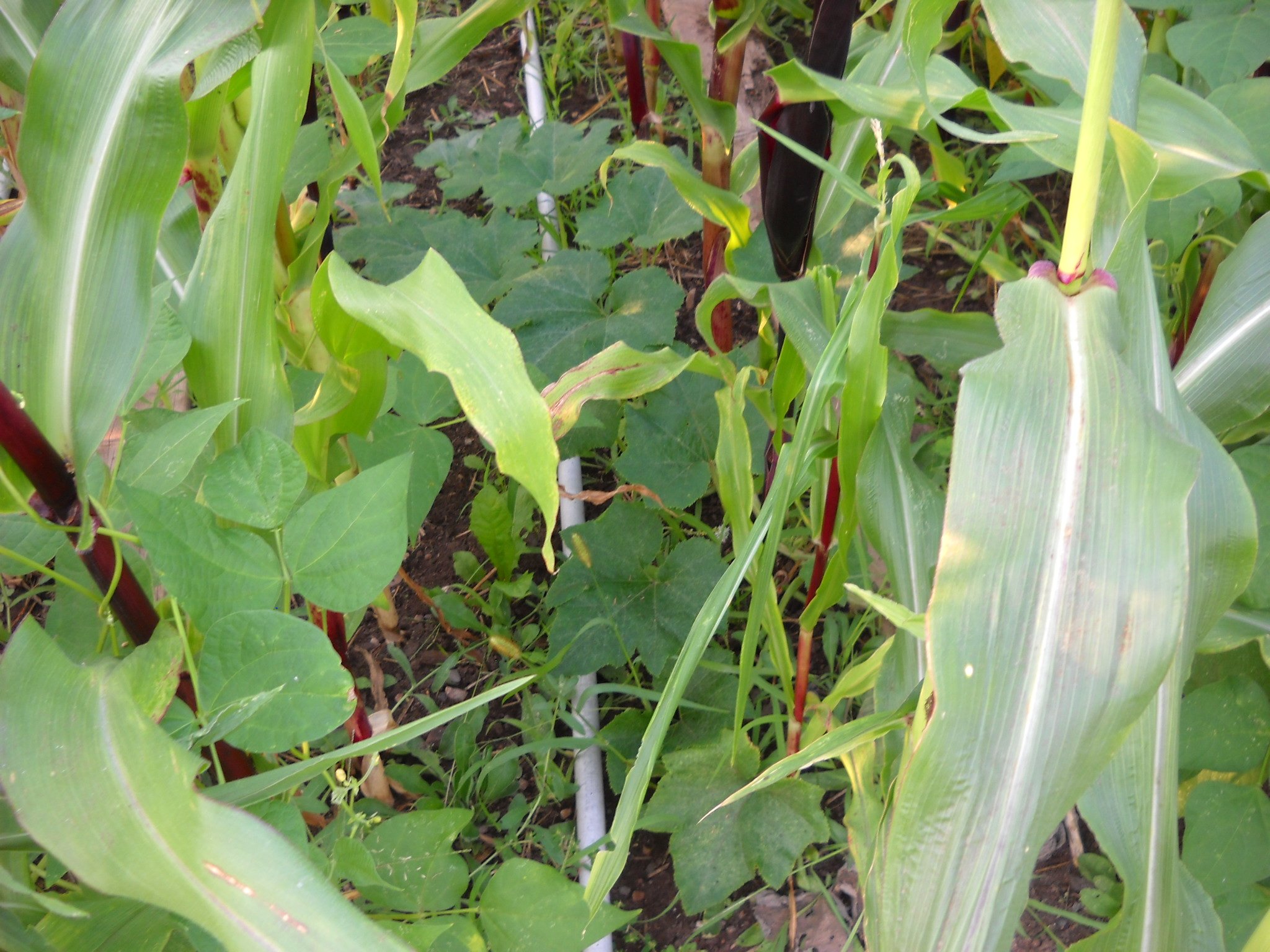 One more picture for this post.
is this what they call "proof of work" on the blockchain? :-)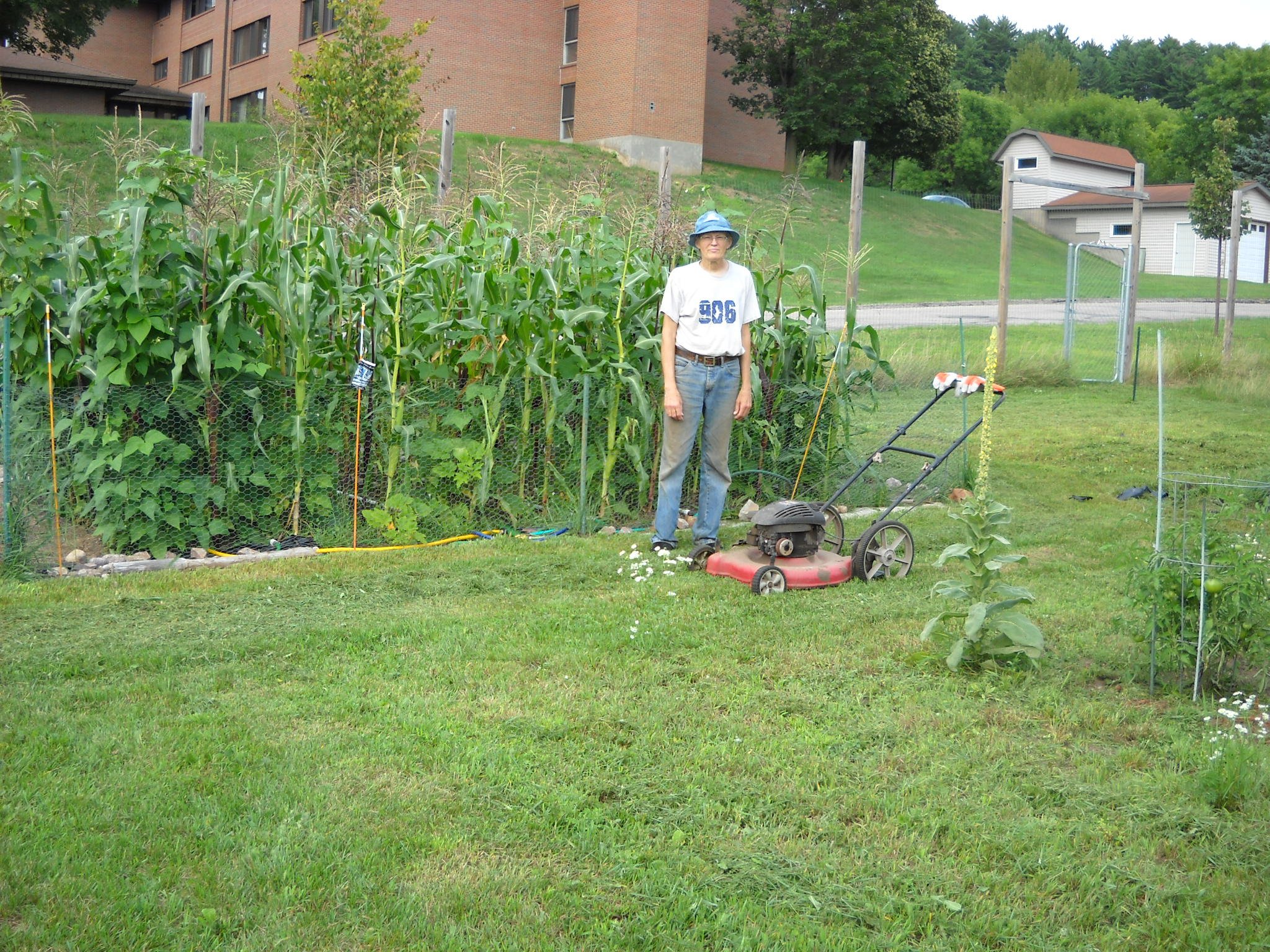 That's all I have for this post, I hope you found it interesting!

Thanks for stopping by my page and checking out my post, eh!
As always, feel free to leave a comment or a question if you would like.
May the Steem Force be with you!