12 Grasses for that Meadow Garden Look in Zone 5 or 6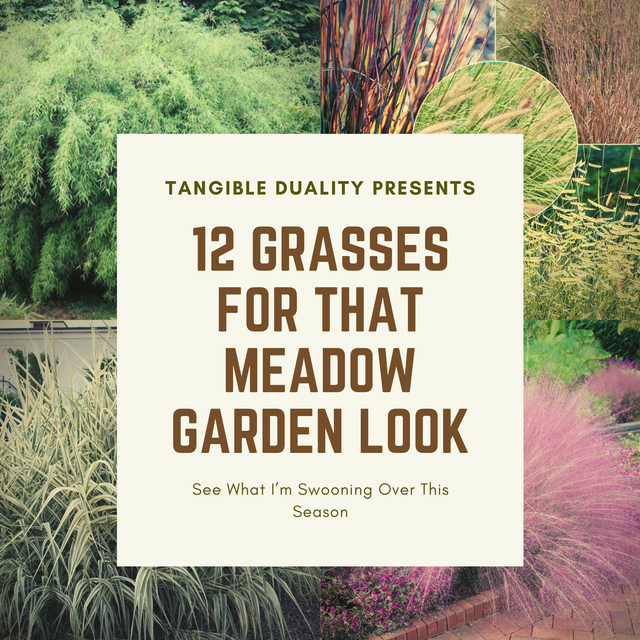 Maybe grasses are trendy right now or maybe they're really just timeless. They fill in spaces, add movement and color, and they look good through winter too. I've got some but not enough to create the images of meadow gardens I'm always pinning on Pinterest.
I've got a list going at Spring Hill Nursery that include grasses. I feel like I can't get enough grasses but every time I start grass seeds they never make it to transplant. Maybe I need to be more diligent or maybe I just need to invest in plugs.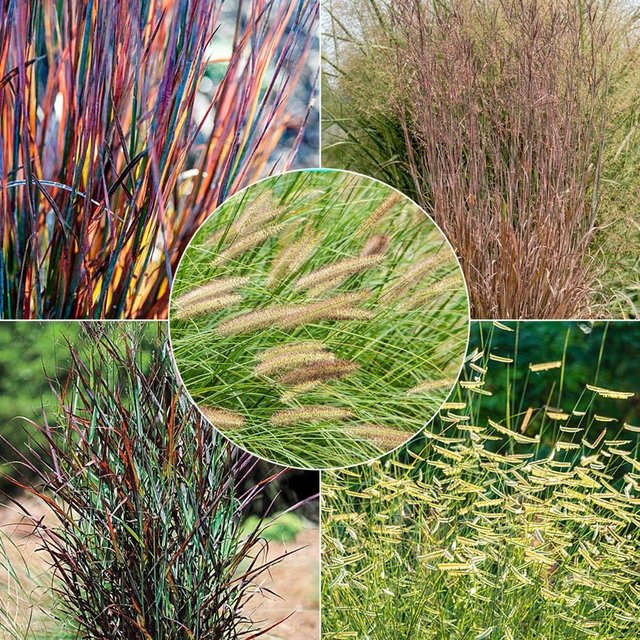 Best Grasses For Sunny Borders Collection (Z 4–9) (5 grasses)
This is an offering from Spring Hill Nursery who I've already made a couple orders with this year. They just keep giving me good options! The collection includes Andropogon gerardii 'Blackhawks', Bouteloua gracillis 'Blonde Ambition', Panicum virgatum 'Hot Rod', Pennisetum alopecuroides 'Fox Trot', Schizachyrium scoparium 'Standing Ovation'. I think large drifts of grass are gorgeous so to really do it right I'd need to get at least 3–5 orders of this collection so I could have masses of the same grass in different areas of the yard but it'll take me some time to afford that kind of look. Maybe I can try starting my own seeds again to grow my own plugs…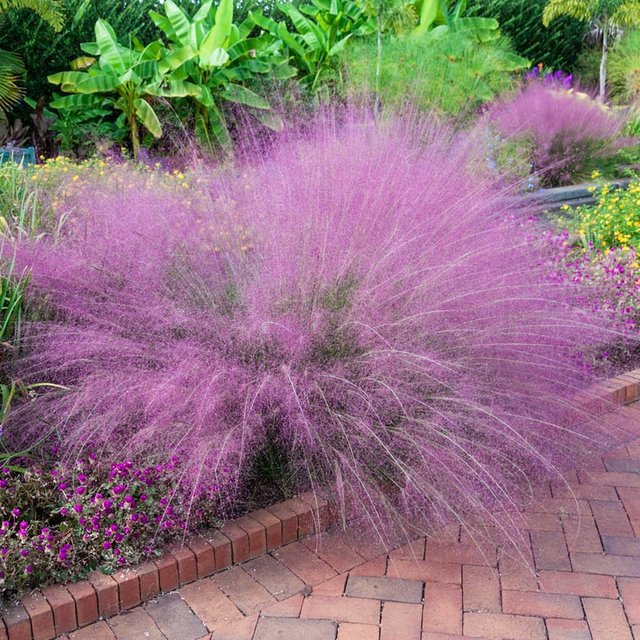 Pink Muhly Grass (Z 6–10)
This one is outside my growing zone so I'm not sure it'll make it but it's so gorgeous i gotta try… whenever i get around to it.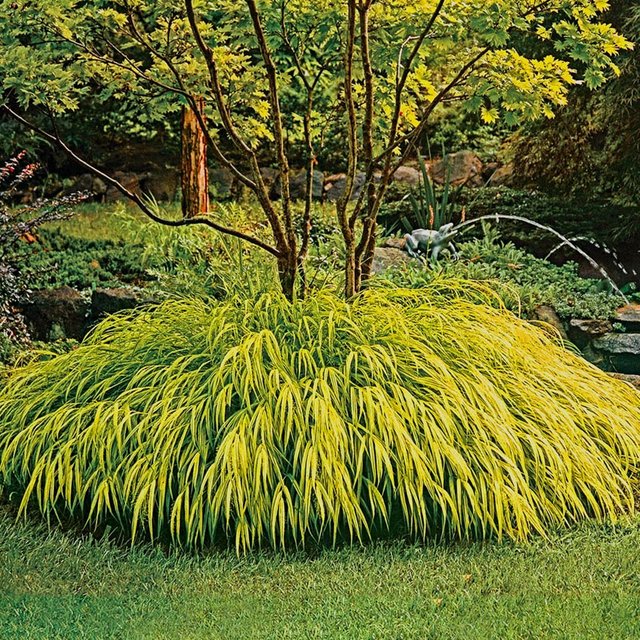 Gold Japanese Forest Grass (Z 6–9)
Also outside my zone by just a hair but another "I gotta try" because look at that picture?! It'll look great in the right spot which I've got in mind near the black mondo grass I already ordered.
GreatGardenPlants.com has some plants I haven't seen anywhere else and they're pretty cool looking if you ask me: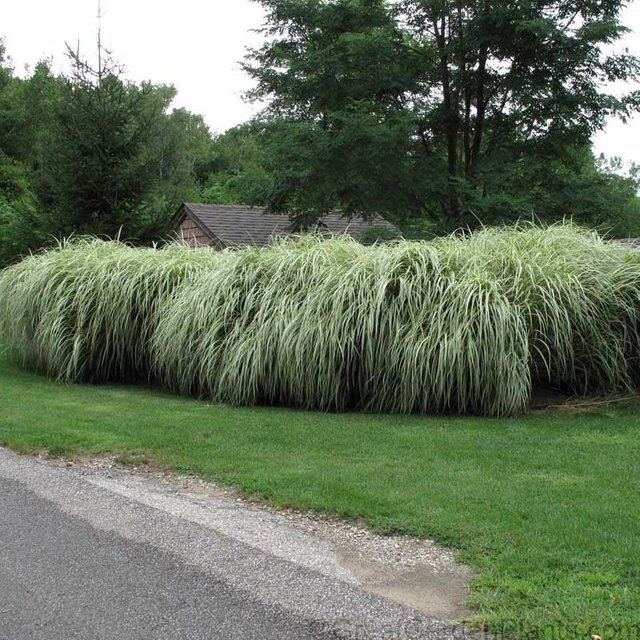 MISCANTHUS 'VARIEGATUS' (Z 5–9)
This grass is sweet! It grows to around 5 ft tall and makes a great hedge like it's brother 'gracillimus' but it's variegated white. I'm really interested if it looks ghostly into the fall and winter but I just don't know yet. This is the only time I've seen this large variegated version so I'm pretty excited about it. (Photo from Great Garden Plants website)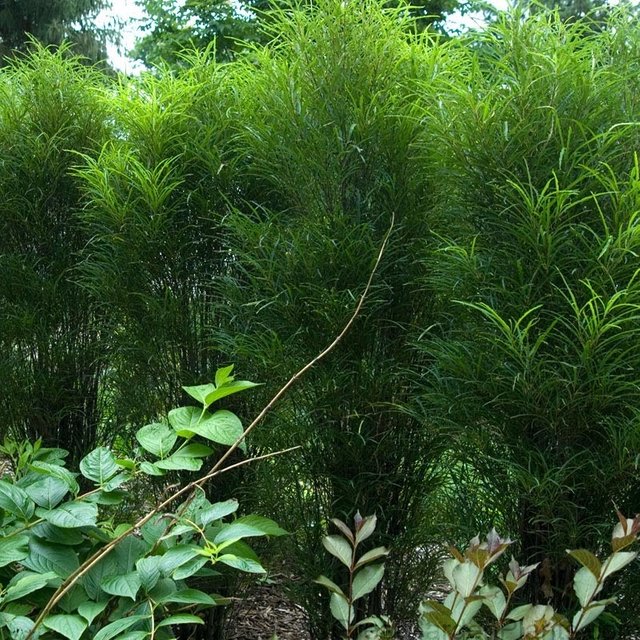 Rhamnus Fine Line (Z 3–7)
I've never seen this plant before and it's not exactly a grass but I kinda stumbled upon it on their website. It grows 6 feet tall and 2 feet wide, makes a good screen and grows fast?! I love it's texture, almost bamboo-like but it's got another special feature too! It turns bright orange in fall! I've gotta try a couple!
Quackin Grass Nursery has some unique grasses and reeds that I ran into and feel pretty needy for.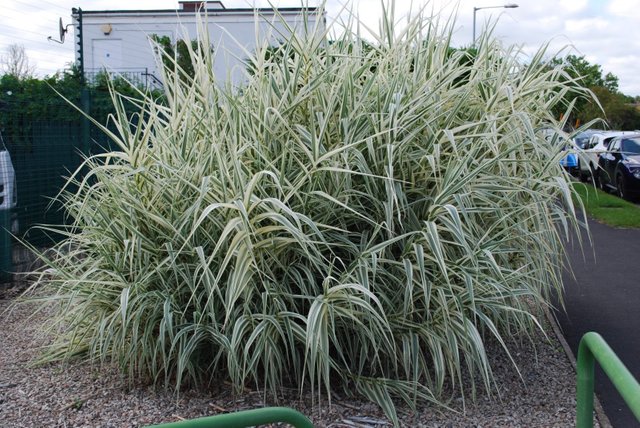 ARUNDO DONAX 'VARIEGATA' (Z 5b-9)
Oh my god, I'm freaking out about this one. It does not look like anything that would grow perennially in zone 5, yet it does! I love plant surprises like this! At 8–10ft tall this plant is a statement and those variegated leaves?! Yes, I'm a plant nerd, and I really think this is cool. It won't flower here but I'm digging it's foliage enough not to care.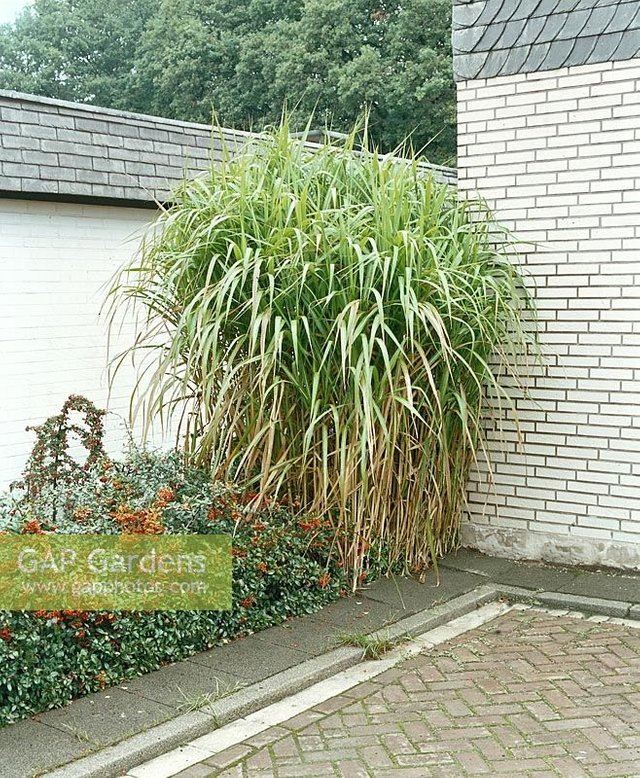 MISCANTHUS FLORIDULUS (SYN. GIGANTEUS) (Z 5–7)
Another Miscanthus grass but a giant version at about 10ft. I'm really feeling these big grasses, they grow fast, make great screens, and look good through winter.
Okay so this last one isn't exactly a grass but BambooGarden.com has always seemed like the best source for Bamboo online. They seem to have every variety that I'm looking for. I was so close to getting a bunch for a front hedge but I just wasn't confident they would do okay in my zone 5. But I've read about the "Blue Clump Bamboo" that James Van Sweden has used often and recommends in his book Gardening with Nature.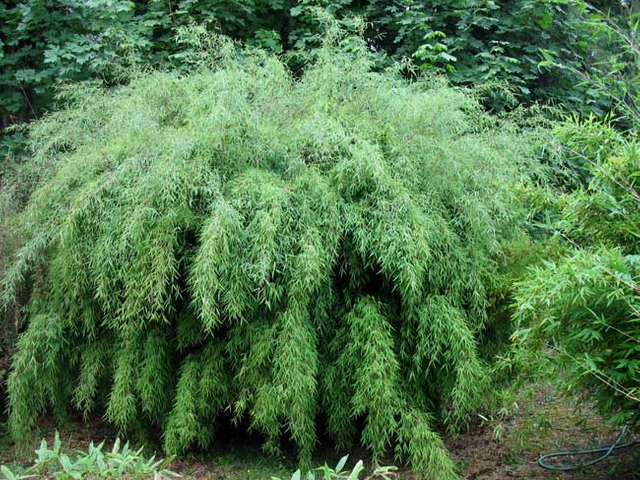 Fargesia Nitida
From what I read this bamboo is very hardy, has ¾ inch in diameter canes, and is a clumping variety so won't get out of hand like the running kind everyone is so afraid of. At 12–15 feet tall it's a biggie but I just keep thinking about all the cool things I could do with a bunch of bamboo canes. It's not just a beautiful plant but a useful one too. Maybe I could start making flutes or blow guns or something… if I could find time aside from gardening and writing.
The final part to this trilogy of posts will be coming out soon. Part III is about the trees and shrubs I'd like to add to the garden… and it'll happen sometime too.