My First Orchid
.... and we'll see if it is my last .... which may depend on how long I can keep this one alive ! 😊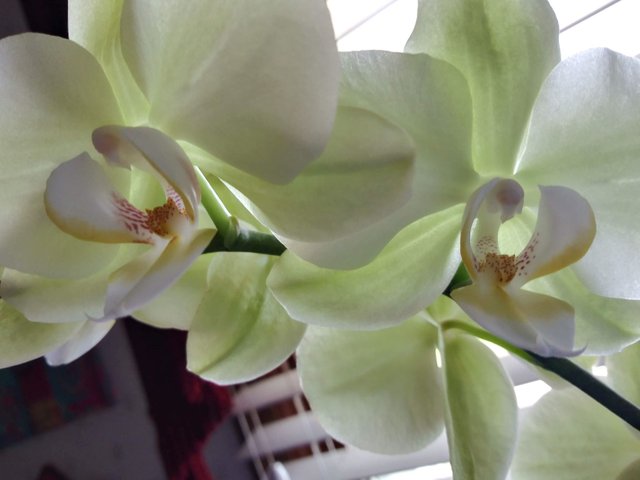 I bought this at a grocery store called Lowe's. They had a dozen or so displayed together outside of their floral department, just as you walked in the front door.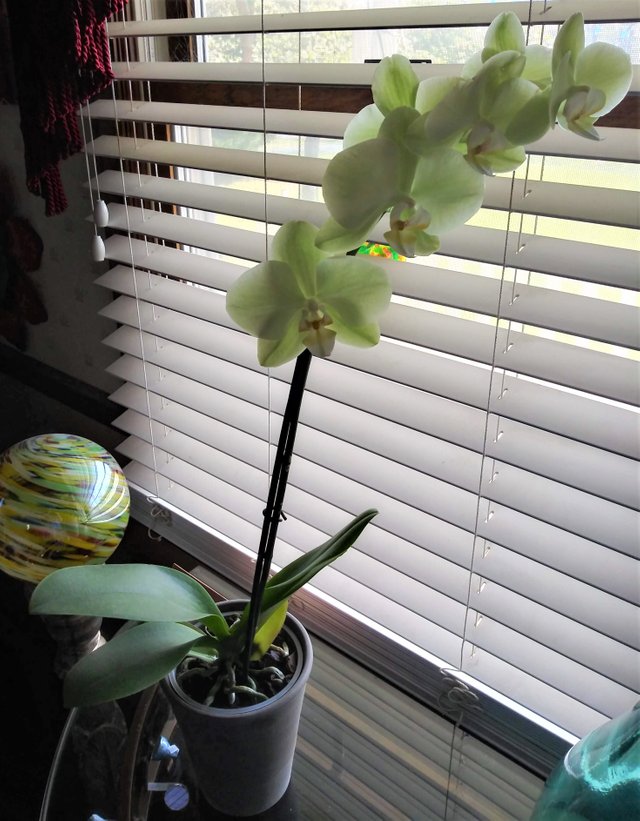 There were several colors including a vivid pink, a white with pink speckles and maybe another color or two that I don't remember now. Somehow though, this one that looked mostly white, with pale green tinges was my choice. It is in my living room now, but my bedroom decor is light and peaceful and I pictured it eventually living in there. It's quiet beauty would fit right in. I think most of the photos made it look greener than it really does to my eyes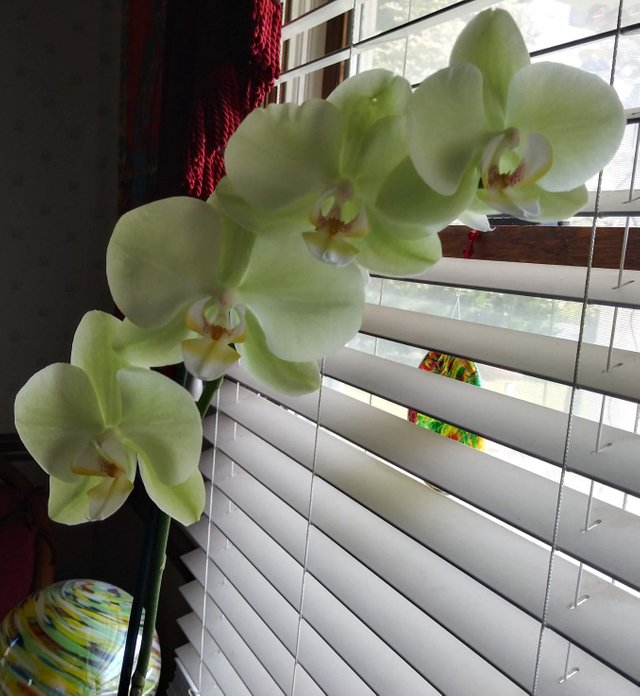 Their bare roots, always appearing to be trying to escape the their pots fascinates me.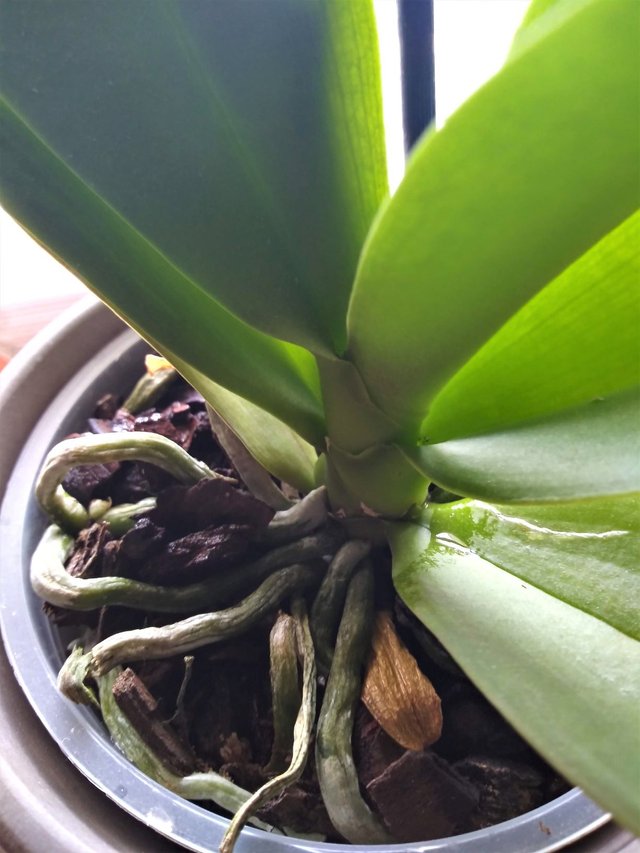 Like maybe they might try to free themselves and run away.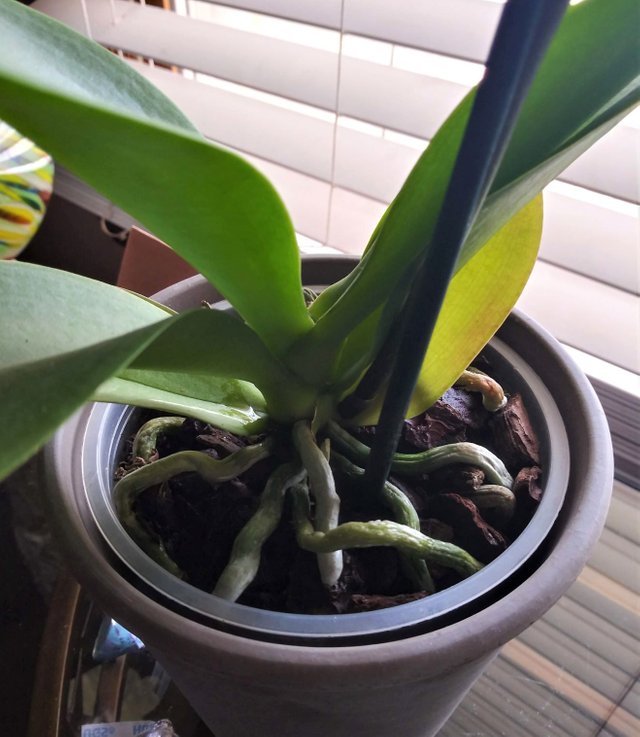 One reason I never bought one before was that I had heard that they were fussy and not easy to keep alive. Who needs THAT... right ? I had stopped and looked at them a few times as I went to shop, but the thing that finally convinced me to try was this cup that was attached to it.
Warm water only !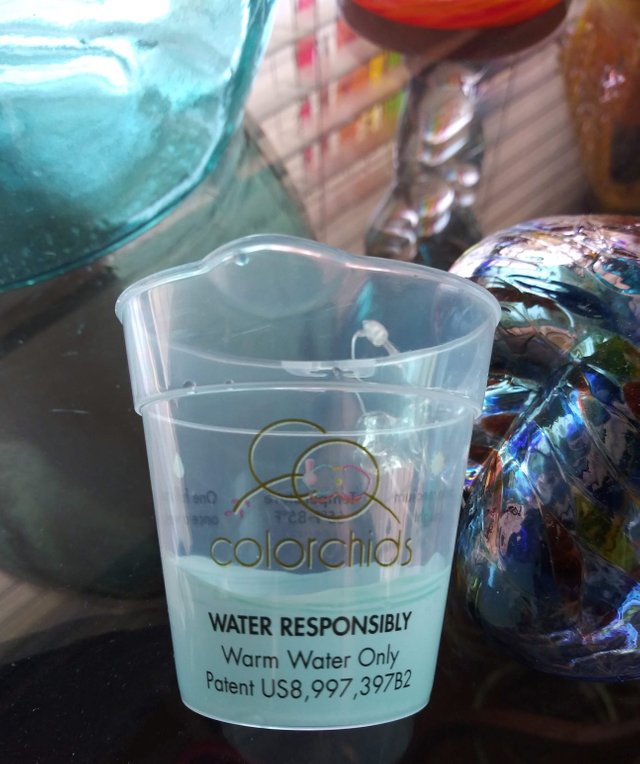 It is SO neat and has simple instructions printed around it's sides.
Low to medium sunlight.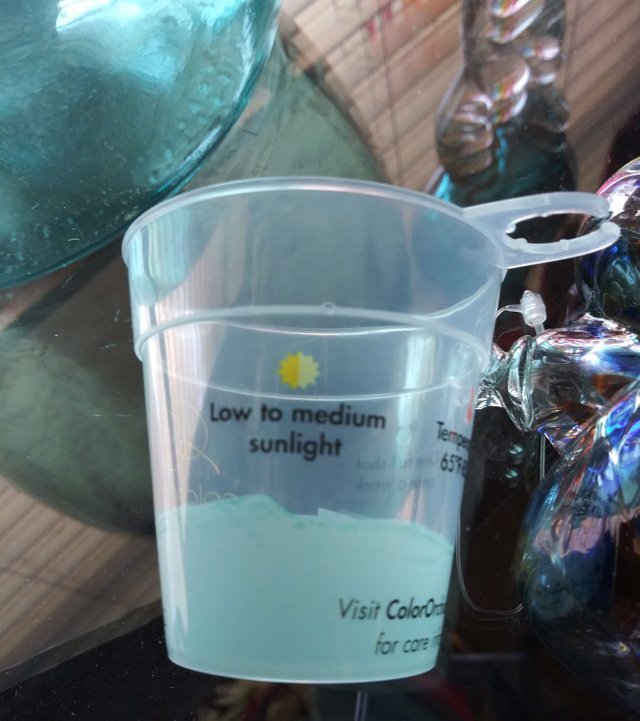 The temperature that keeps the Orchid happy....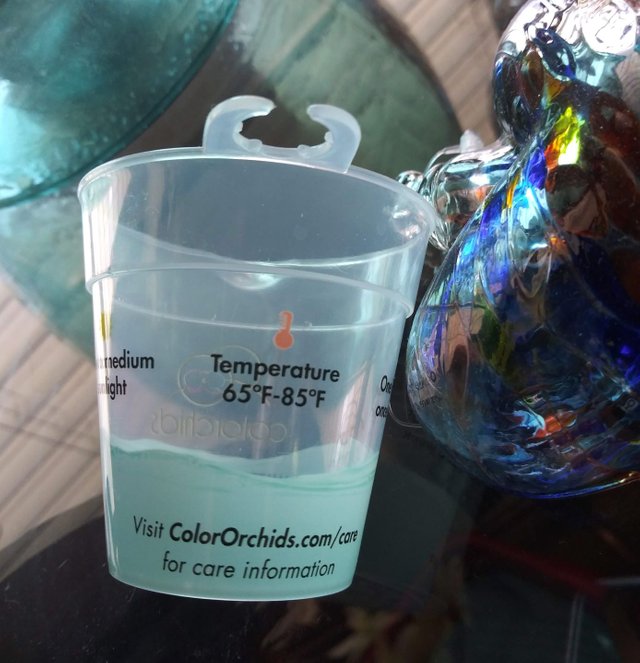 .... and only 1 shot of water per week.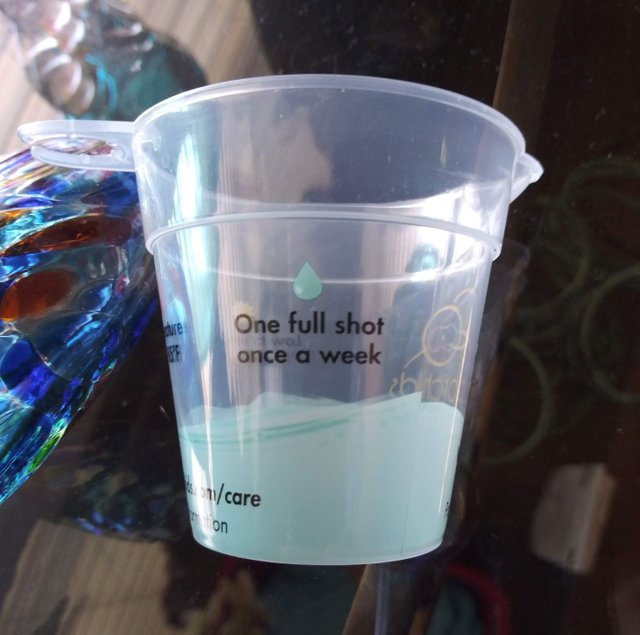 Simple.... just that simple.... or is it ?? ....LOL ! Time will tell. So far I have had it about a month and only watered it every 2 weeks cause I forgot already. Time is flying and it didn't seem like that long, but I think I will be with the program now.
I think....
It is a beautiful sunny Sunday morning here. About 51 degrees outside, but they say it will be near 70 this afternoon.
Hope you are all well and are finding ways to enjoy your day.
Love you !
Jacey
@lightsplasher LOOK ! I finally got one ! Seeing yours made me do it finally.