Trying Something New
Well the garden is going better than I expected it to this year. One of my goals was to do a better job at saving what I harvest.
Cucumbers, cucumbers, and more cucumbers. We can only eat so many cucumbers before we turn into one! Is there any other way to preserve cucumbers other than pickling? We enjoy our share of pickles, but not enough to make it worth canning a large amount.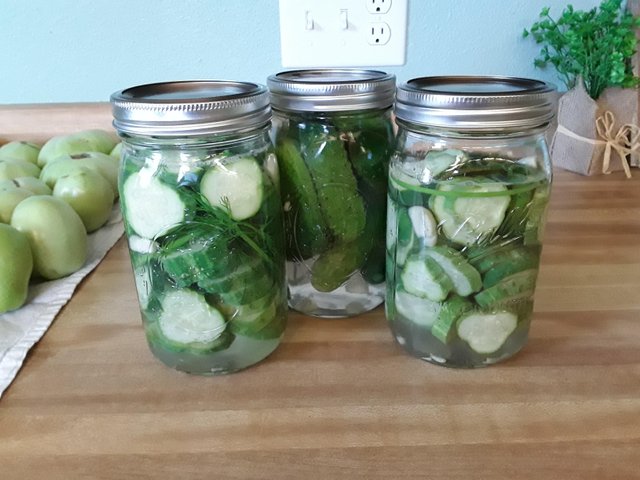 That was another thing. I did not want to can. Now I can't remember if I stumbled upon the mentioning of refrigerator pickles, or if I just looked it up on my own. Either way, I found a nice, easy recipe that I wanted to give a try. I only did two batches (enough to use up my dill) in case they didn't turn out all that great. My son keeps asking to try them, but I keep telling him he has to wait until next week.
Another issue is the zucchini. Last year I froze shredded zucchini. It was..fine, but I didn't use it up like I thought I would. In fact, I had to hurry up and use what I had before the fresh stuff started coming. I'd like to freeze some sliced zucchini this year. However, I'm just not sure we're going to get an overabundance.
What I did try with a few we had so far was make zucchini spaghetti. I was quite thrilled with how well it turned out. Saute in duck fat and add ground pepper and salt, and I must say it tasted better than regular pasta! My son even asked for seconds!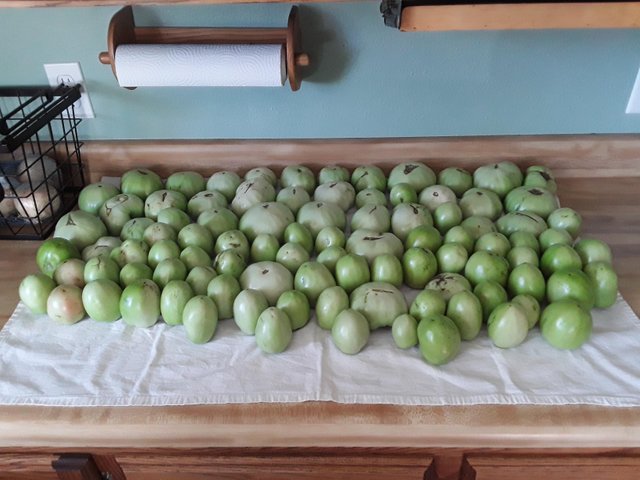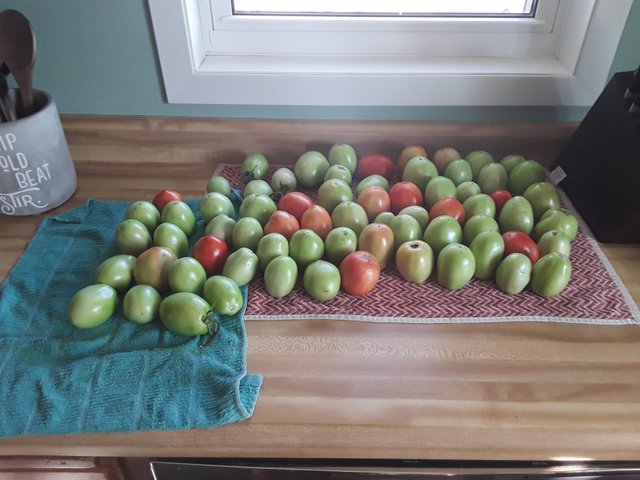 Once I have enough ripened tomatoes, the next project will be making my own spaghetti sauce. Hopefully it turns out!