The lawn-fetish has gone too far. Of course, open space is wonderful. But just US lawns occupy 30 to 40 million acres of land. On the other side, in Philippines you would need just around 200 sqft to feed yourself and your average size family.
In comparison, the difference is clearly visible and it is not "just" about food.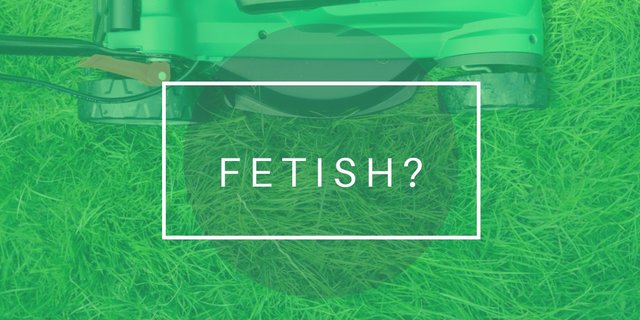 The average American family uses 320 gallons of water per day, about 30 percent of which is devoted to outdoor uses. More than half of that outdoor water is used for watering lawns and gardens. Nationwide, landscape irrigation is estimated to account for nearly one-third of all residential water use, totaling nearly 9 billion gallons per day.
Source: https://www3.epa.gov/watersense/pubs/outdoor.html
Need to say that lawn mowing machines do not run for free and they consume fossil fuels, which comes with another consequences as well.
We believe that a strong movement could convert 10 million acres of lawns into 10 million acres of permaculture gardens, providing edible plants, fuels, improving temperature and air quality in cities just using repurposed & trashed things with stunnig Return Of Investment ratio. Permanent culture is a way to go and many people already do and benefit from it - just have a look around a bit.
Why permaculture gardens? Compared to organic gardens & farms, permaculture is far more complex solution to nowadays challenges of humanity. While you can see on the internet many people who make their living with small urban organic farms, permaculture farms are more about yourself and their purpose is not only to make money, but also to provide a place to live.
So we have decided to start a cause to convert 10 million acres of lawns into 10 million acres of permaculture gardens!
How? Both by touching the soil by our own hands and by supporting global community with assets they need to do it.
From simple micro-gardens of 10 sqft to tennis court size gardens, we are going to share and provide OpenSource blueprints for lawn>permaculture garden transformations.
Would you like to learn more? Visit us at Generosity and take a part!