Garden Update -- One Leaf Tomato Seedling Produces First Ripe Tomatoes
Way back when my Tomato plants first started coming up there was one that looked like it was a lost cause. It was not only late germinating but it only had one starter leaf. I kept watering it long after all the other plants had been transplanted and were many times it's size. It finally got it's second set of leaves and then it just took off. I put it in a pot and set it on a patio table. Well Yesterday I picked the first 2 tomatoes off of it.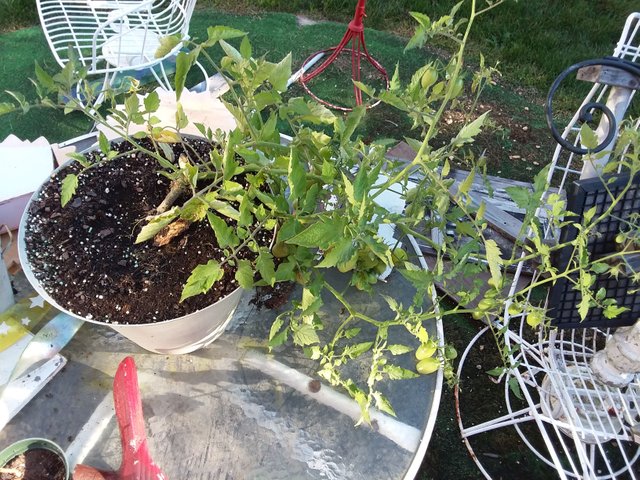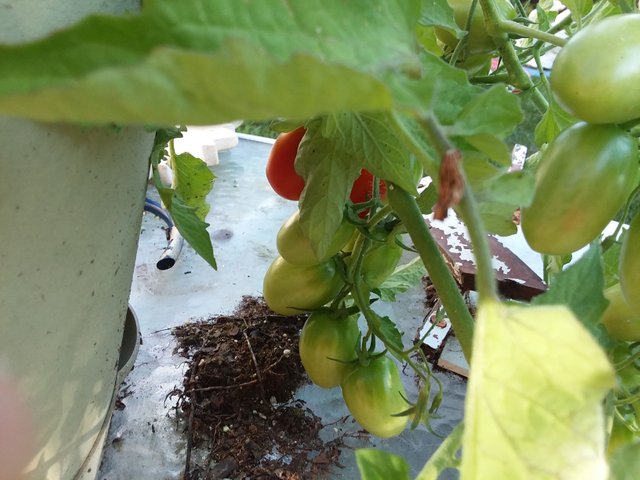 Here's a pic of it earlier this year when it got it's second set of leaves. You can see the single big one on top.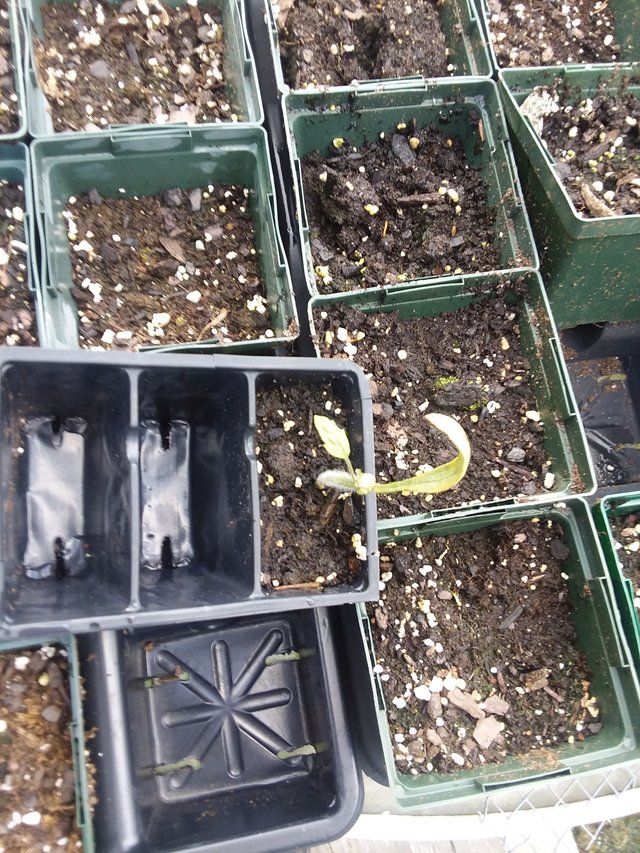 So not only did the runt of the tomato plants survive but it's thriving. It even beat many other plants to their first ripe tomatoes. I'll have at least 3 more to pick tomorrow. So if you are starting a garden and have a plant like this just keep giving it some water. You never know it may end up making a comeback.