Scrap wood for a new table
So we found some people that were giving away a few old planks and other scrap wood. That's very rare around here. People living in a not very rich society use everything and rarely have material to throw away. What is too bad for using, gets burned for heat.
Also here all wood material is pine, so low quality and soft. But still better than nothing. So we went to pick it up, an expense on it's own.
Turned out most of it is too bad to be used for anything, so we picked just a few pieces. The goal was to make a new table for the garden - work table but also to sit guests in case we have more.
Hubby @bobydimitrov got to work right away by sorting the pieces and selecting those that would work.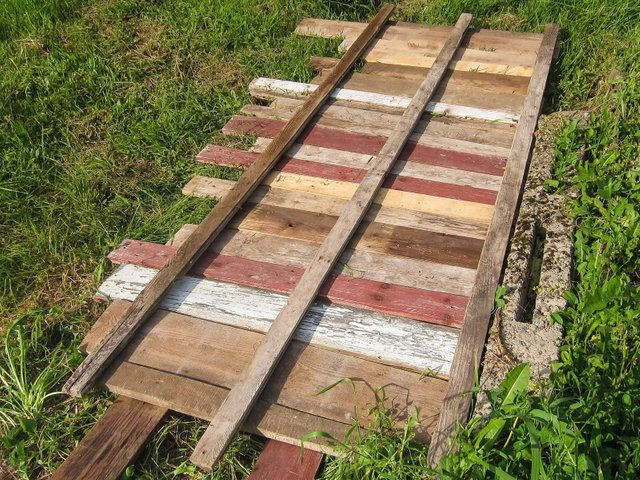 Next was the new electric plane. We got a few thick pieces for the legs. However those were used for support when pouring concrete and then left to rot outside for a few years so they were very bad.
So hubby smoothed those very nicely. The photo shows the original wood in the middle and top and bottom the smooth wood. They turned out very nice!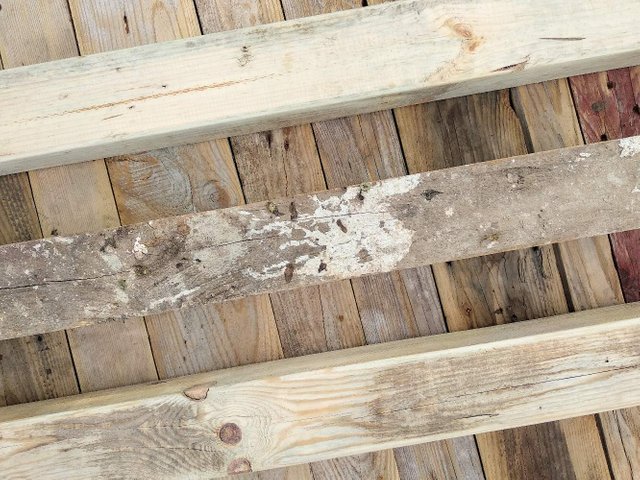 Now it's time to smooth the planks for the table top. And then - screwing all the bits together. Soon I hope to post a photo of the complete table!
Posted using Partiko Android