Card of the Day: Essense Shifter
Today's card is the first charm show. Charms are cards that stay in play after being played (Objects in game lingo). However this one also attaches to a unit and will leave when the unit leaves. This one happens to give the attached unit Lifesteal.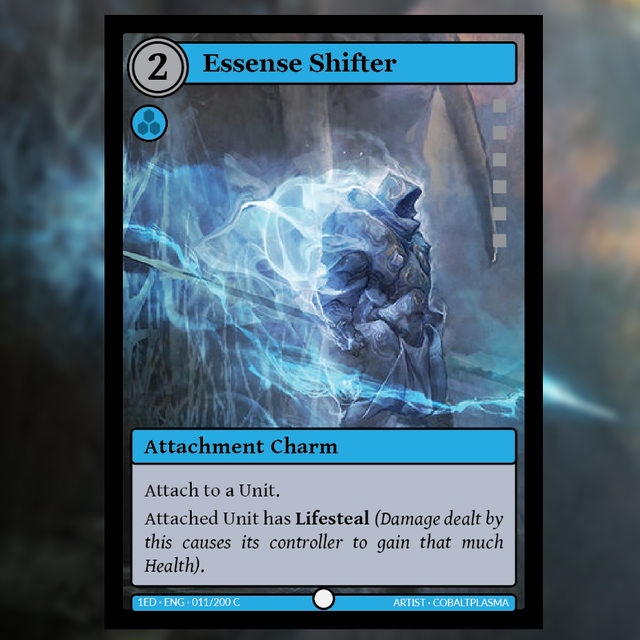 Read more at horizoncardgame.com/news/?p=20
Temporary art from CobaltPlasma on deviantart. Head over there and say thanks!