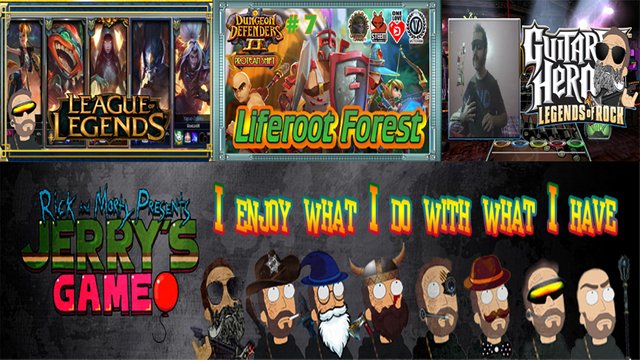 Welcome you all to my world of games, where any game is accepted with a condition "that we can have fun together." I bring to you a publication out of the ordinary in my style of content, to explain the reason for the picture that I have in the profile Steemit and the character that can be seen on the covers of my videos Dtube.
This is Jerry, a character from a tv series "Rick y Morty" it is a series of american television animation for adults created by Justin Roiland and Dan Harmon for Adult Swim. The series follows the misadventures of a scientist, Rick and his easily influenced grandson Morty, who spend their time between the home life and space travel intergalactic. Source
In the first community when I began steemit, they used these characters as a basis for the roles of the users. They all wanted to be Rick or Morty who are the main characters of the series, but nobody wanted to be "Jerry" because it is a subject very pathetic, with a character as grumpy and little bit famous. I chose because it would be the first in wanting to be Jerry, would be unique in the group, and I would turn in my character's own, of a higher form, modern, adaptable and improve their positive qualities.
Jerry Official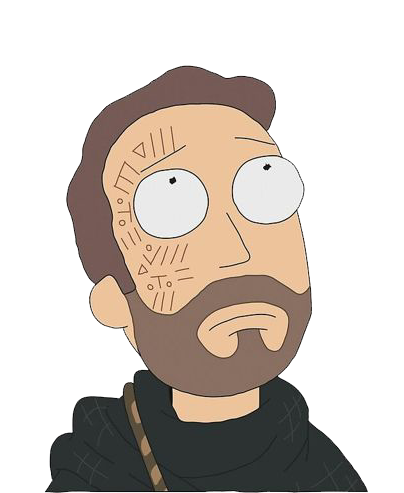 The original base where I make my character I found in this page, I liked it because it was simple and has facial features similar to mine. Source this is the only image that was not created by me, but the others are designs of mine adapted to the states of mood or the game that this represented.
Jerry Watson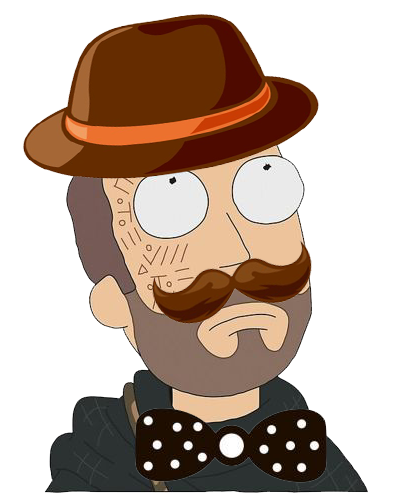 This design when I was looking for information on a few users who were doing plagiarism of other publications, get as much information that I felt as a detective.
Also in these days I was playing "Murdered soul suspect" That you can play in a third person view so you navigate with the protagonist, Detective Ronan O'connor, to a version of the American city fiction, Salem. Source Murdered
Jerry king of rock and roll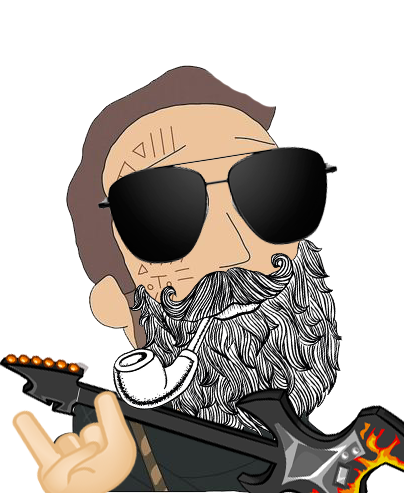 I was playing guitar hero III and then it occurred to me the idea of creating a character that was an artist of Rock and Roll, to represent the covers of my videos. Guitar Hero III where the player uses a guitar-shaped 😎 ✌ controller to simulate the playing of lead 🎸, bass, and rhythm guitar parts in rock songs by playing in time to scrolling 🎶 notes on-screen. Source Guitar Hero III if you are interested in the game here I leave the link so you can read more about them.
Here is the link of my Youtube channel so that you can see the video of one of the moments while playing this game. I don't have guitar, but I use the pc keyboard to simulate.
Jerry Barbarian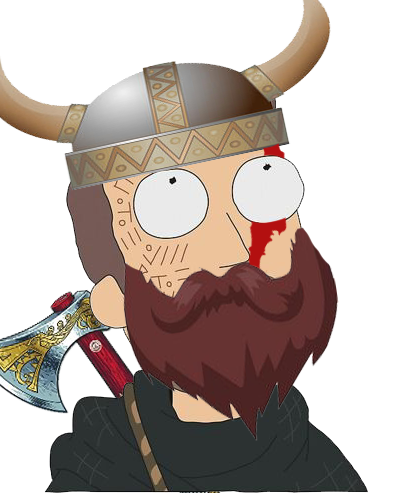 Design this character because I am in a community that is currently active and I participate with them because this is dedicated to the publications of games. There are magicians, oracles, sages, and I am currently the only barbarian (I think that if there are several which might be dangerous)
I use it when I have games of fighting with swords, medieval games, dragons, orcs, and games of this style.
Jerry Sheriff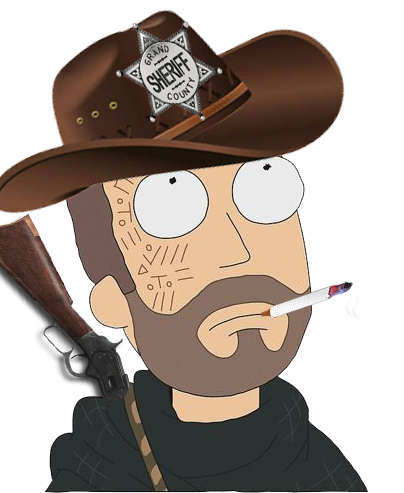 When the people of this distressed, cornered by the bandits, and the law is not enough to stop them. Comes Jerry the sheriff to maintain order and peace. I lie if I tell you the reason of creating this character, because I was not playing any game, but I was inspired at the time to create it and I seemed to be entertaining to do so. Surely soon you'll get a game that would be perfect for this design.
Jerry Wizard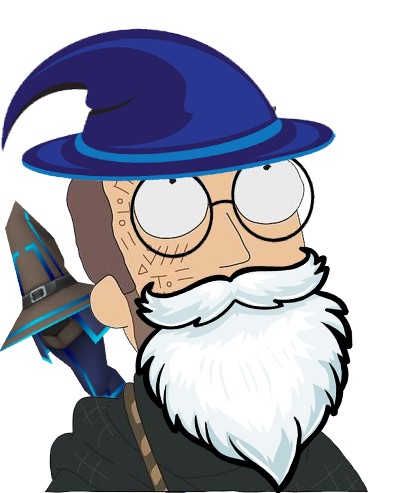 This character I did for a game called "Dungeon Defenders 2" where one of the main characters is a magician who has many skills for combat. I like a lot that is why I made the design with the shape of a magician.
Dungeon Defenders Builds powerful defenses for freeze, burn and disintegrate your enemies. Source and buy game in reality, the game is free, but you can buy all of the accessories, special characters and many objects extra to have a few battles more exciting (recommended).
I added a video to my youtube channel, so you can see the dynamics of the game and have your own feedback on the.
Jerry Monk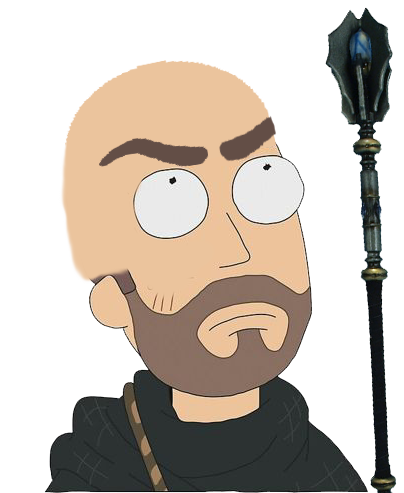 It is easy to understand that this design is on the same game, but with another character. I don't want to be repetitive with the explanation.
Jerry cybernetic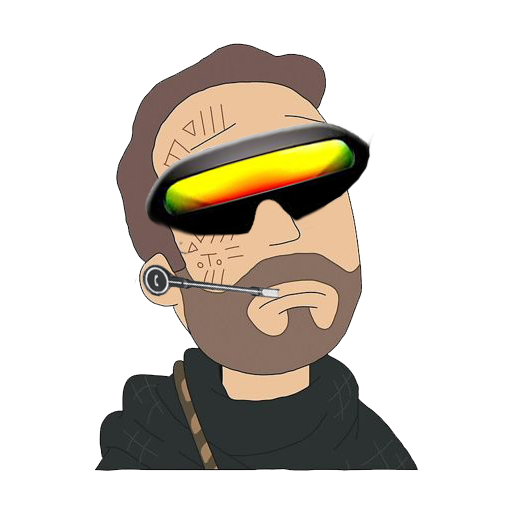 This character I use when are games futuristic, science fiction or technology robotics. It could be the case of the game GhostBooster.
The game follows the player character as a new recruit in the 👻 Ghostbusters 👻, a team of parapsychologists who pursue and capture ghosts😎🎮 . Source for the fans of this movie, I recommend it with all my soul, because the game is based on the original film.
Jerry terminator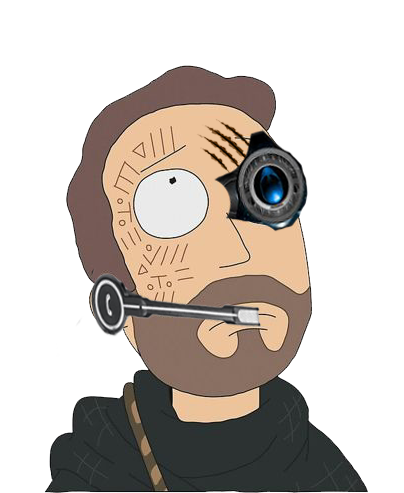 Destructive, killer, hunter of bandits. This character design playing provided, but not I felt motivated to make a publication or a video about it. I'll leave it in standby, for use when you find a game appropriate to their role and style, if you have a recommendation of a game, you can leave me a comment.

I hope that you liked the posting, the images are created by me. I am not an expert designer, in fact I am a nurse.
I believe that in the moment of doing something, if it makes enjoying, with emotion, achieved many things positive and productive. And even if you do not have equipment of high technology or qualities, with enormous to design, I do it with love and achievement create things that are entertaining for many users.
Thank you for being part of my world of games.
Posted from my blog with SteemPress : http://yosuandoni.timeets.xyz/2018/10/01/jerry-more-than-a-character-in-a-tv-series-explaining-and-showing-designs/
---