Review Head Ball 2, A Unique And Funny Soccer Match
Across the country, football has become a unifying tool of the nation. Not surprising because if viewed thoroughly, football is indeed a sport that is liked by many people. From small children to parents love this one game.

Strangely, football also managed to lure me who initially did not like sports in general. I just love the pool alone, and even then because from childhood I always taught to swim every morning. After that, I do not like any sport, not even to play it. Until Head Ball 2 came up to my iPhone that afternoon.
Balls 1 VS 1 Funny game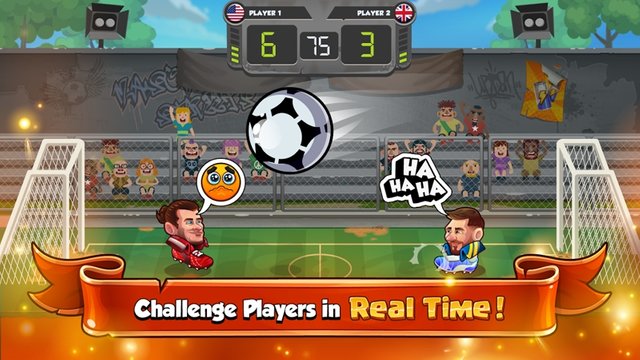 Head Ball 2 is a unique and funny football game. You play as a head on shoes that are considered as one body. So is your opponent that consists of only the head and the shoes as well, both should try to beat each other, to be able to come out a winner.
The rules are simple. The more scores you get, the better. So try to score the most in 45 seconds. Your character can make a flat kick, soar, or do a header. Use these three common abilities to bully the enemy.
If it is not possible to win by using the usual ability, then you can use your own special ability. This special ability can only be launched once in every game and time is limited, then use it well.
Raise Capabilities With Accessories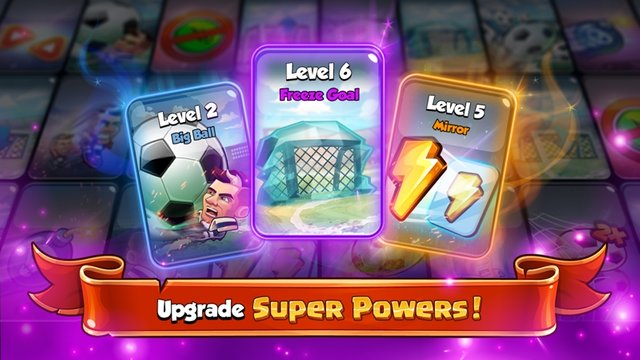 Everyone has different abilities. Here the rules are the same. Throughout the game, you will open a new character, which you can then use to play. You will also get new accessories that you can use to increase the character's general ability.
The ability of each character is different from each other, so you have to be smart to choose who you are going to play. A variety of shoes and other additional accessories can be used to raise the general ability of a character.
Luck Or Ability?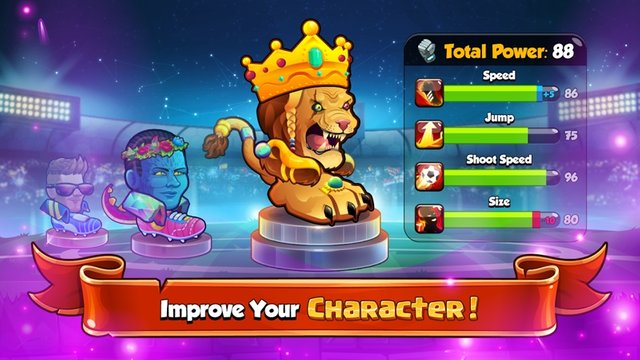 Luck may be one factor in this one game, but if your character can jump higher to make a header, then obviously there you can get more chance to snatch the ball is not it? So use the accessories and other special skills to get a better chance of winning the game.
Besides luck, of course you have to rely on your own ability. Check the timing of the enemy, when he or she will jump, predict what reactions will occur when you shoot, and survive the special abilities they launch. Using all three of these tactics, I'm sure you can achieve a lot of victories.
Conclusion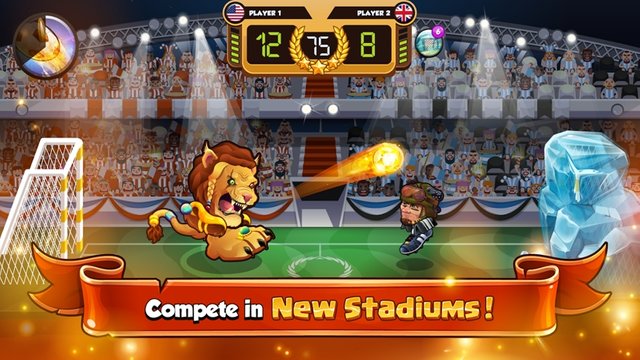 Honestly, I do not have high expectations when I tried Head Ball 2. I do not like the game of football as I said before, but this game keeps me curious to try. After trying, then I found it unique and funny in it, playing football with another mechanism.
Head Ball 2 is a small football game that is short, every game will only take about 1 minute. Itupun has included the page for loading and scoring. So you can play this game anywhere, anytime.
Like most other freemium games. There will be an energy system used in Head Ball 2. Each character has its own energy, so the more you have the character, the more you can play. You can get character by playing on, so the main key is to play more often.
In addition to energy issues, you will be dealing directly with the ads. Head Ball 2 is full of ads. You will see ads every time the game finishes. You will see it in accessories section to add capability. This is what sometimes makes players run away from most freemium games. But again I remind you that Head Ball 2 is a free game so it is practically normal.
Overall, I enjoy Head Ball 2. I recommend this game for you who rarely get a chance to play games on mobile but like light football game. You can play while waiting in line or are having lunch break. You can forget about the energy because I'm sure you'll get bored before the energy of each character runs out. But at least, before that happens, you've gotten the fun of playing this unique football game.