The Nintendo Switch and why it's nothing like we have ever seen
source
The Nintendo Switch was announced recently and its a hybrid of console and handheld video gaming devices.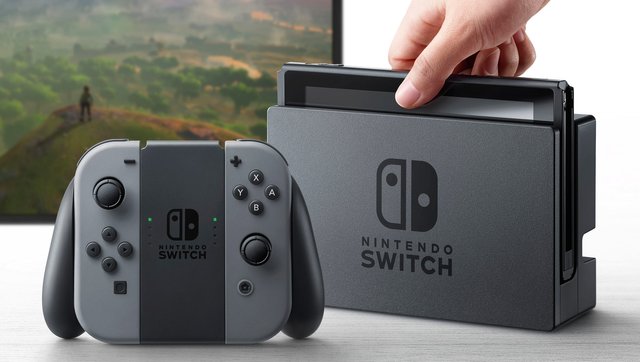 source
The switch is incredibly well designed.
Play it on your television
You insert the switch screen(Looks like an ipad) into the main console when you want to play it on your screen
Play it on the go
Remove the Switch screen from the main console and attack your control to the sides



source
If you are busy playing you are able to switch to the mobile version seamlessly, your game will not turn off.
Play with friends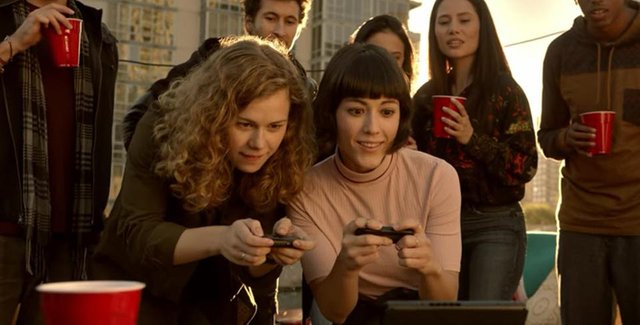 Source
The controller splits into two smaller controls where you are able to play with your friends.
The Switch also connects to other Switches where you can play with your friends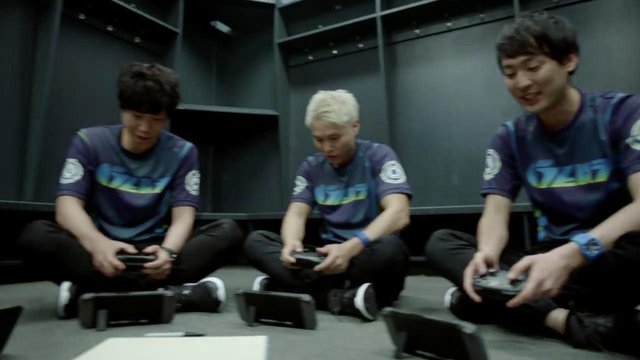 source
So whats the damage?
The Switch will cost around $299 , or 29,980 Yen ( $260 )
What are the specs?
Well there are nothing official about the specs but Nvidia has states this below
Nvidia had previously stated that it is making the processor inside the console and a spec leak claimed that the CPU and GPU will be based heavily on the Nvidia Tegra X1 chipset - much like the new Nvidia Shield Android TV box.
That effectively means it will have 256-core Maxwell graphics processing and an octa-core processor. It will also be capable of 4K Ultra HD video playback, although it is said to have a HDMI 1.4 output so will only be able to play 4K video at 30fps.
So what about the type of games?
There will only be a handful of games at release and these are The Legend of Zelda: Breath of the Wild and 1-2 switch games. In the next few months after its release there will also be Mario Kart 8 Deluxe, Splatoon 2, Super Mario Odyssey and ARMS. Nintendo has released a list of developers that will be making games for them and the list is
505 Games
Activision Publishing, Inc.
ARC SYSTEM WORKS Co.,Ltd.
ATLUS CO.,LTD.
Audiokinetic Inc.
Autodesk, Inc
BANDAI NAMCO Entertainment Inc.
Bethesda
CAPCOM CO., LTD.
Codemasters
CRI Middleware Co., Ltd.
DeNA Co., Ltd.
Electronic Arts
Epic Games Inc.
Firelight Technologies
FromSoftware, Inc.
Frozenbyte
GameTrust
GRASSHOPPER MANUFACTURE INC.
HAMSTER Corporation
Havok
INTI CREATES CO., LTD.
KOEI TECMO GAMES CO., LTD.
Konami Digital Entertainment Co., Ltd.
LEVEL-5 Inc.
Marvelous Inc.
Maximum Games, LLC
Nippon Ichi Software, Inc.
Parity Bit Inc.
PlatinumGames Inc.
RAD Game Tools, Inc.
RecoChoku Co.,Ltd.
SEGA Games Co., Ltd.
Silicon Studio Corporation
Spike Chunsoft Co., Ltd.
SQUARE ENIX CO., LTD.
Starbreeze Studios
Take-Two Interactive Software, Inc.
Telltale Games
THQ Nordic
Tokyo RPG Factory Co., Ltd.
TT Games
UBISOFT
Ubitus Inc.
Unity Technologies, Inc.
Warner Bros. Interactive Entertainment
Web Technology Corp.
The Switch is going to be released on March 3rd 2017
I think this could be really successful, the only worry I have is that the games will make or break this console. Lets hope that this isn't the case
Let me know what you think in the comments
Don't forget to click that follow button @warrensteem
Thanks for reading :)
Source:
http://www.nintendo.com/switch/home/
http://www.pocket-lint.com/news/137243-nintendo-switch-release-date-price-specs-and-everything-you-need-to-know
http://www.pocket-lint.com/news/139241-all-the-nintendo-switch-games-launch-titles-and-every-game-for-2017-revealed