Hello fellow Steemians!
Seeing as its my 1100 post I decided to do something different. My usual posts revolve around Science, TIL and Nature.
Today I decided that ill change things up a bit for the next few posts, and if i get positive feedback then ill keep the new posts up.
The idea is to let you into the happenings of my life and one of my other passions.
Gaming
I'm an avid gamer and have been for around 17 years of my life. I have played 100s of games and spent more time than I'm proud to announce. It is a massive passion for me and I truly love it.
Some people think gaming is a waste of time.
This is due to the fact that they are closed minded, and think that its OK to watch Television for 2 hours but playing a computer game for the same time is a waste. Gaming teaches hand eye coordination, how to work as a team, how to think quickly on your feet and for some it helps you remove your self from the hussle and the bussle of the real world (Which is sometimes really helpful).
For me gaming growing up helped me with all the above as well as forgetting about the difficulties of a teenager growing up, with divorced parents. So it holds a special part in my heart. I wont get soppy I'll just get into the point of this post
For the next few posts i will creating write ups on games that i have played.
For my first post I will be writing up about the game called "For Honor"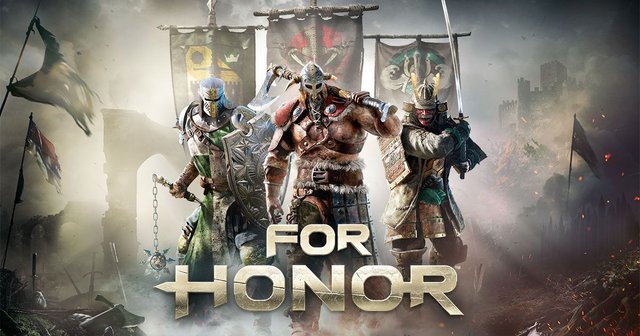 source
I was lucky enough to play in the beta and from my experience I will create an in dept analysis of what I think.
As i said if i get great feed back I will try keep these writes ups up. If they are really great I will use the profit from them to buy new games I don't already have to keep this going.
Let me know what you guys think of my idea
And Don't forget to follow me so you don't miss my reviews --- @warrensteem