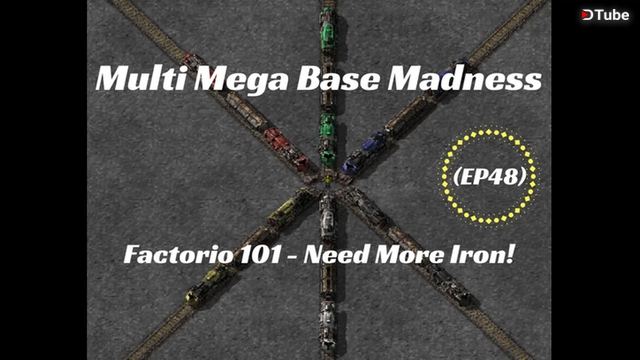 ---
We will break Factorio, my computer or both in this new series with a Multi Mega Base concept. The goal is to build an all train network mega base capable of 2,000 science packs per minute. Then, I will complete the Space Extension mod for fun and additional pain. Once Space Extension is done, the Multi Mega Base will begin. The first mega base will be replicated so the map will generate 4,000 science pack per minute. Then again for 6,000, 8,000, 10,0000 ....... Till we break Factorio or my computer (or me now that I think of it!) There will be tears of pain from, yours truly, VideoGameGeek. Yes there will be tears.
To add challenge, this will be a rail world with the aliens set to migrate and expand.
Please help the cause by liking, subscribing and enjoying every video in this series. Thanks!
My YouTube Channel: https://www.youtube.com/user/VideoGameGeek1970
My Discord Channel: https://discord.gg/XMU6XJW
My Patreon Site: https://www.patreon.com/videogamegeek
Disclaimer: I will read comments but, won't be able to respond instantly - please be nice and respectful.
---
▶️ DTube
▶️ IPFS