Clash Royale || Event || Lunar New Years Week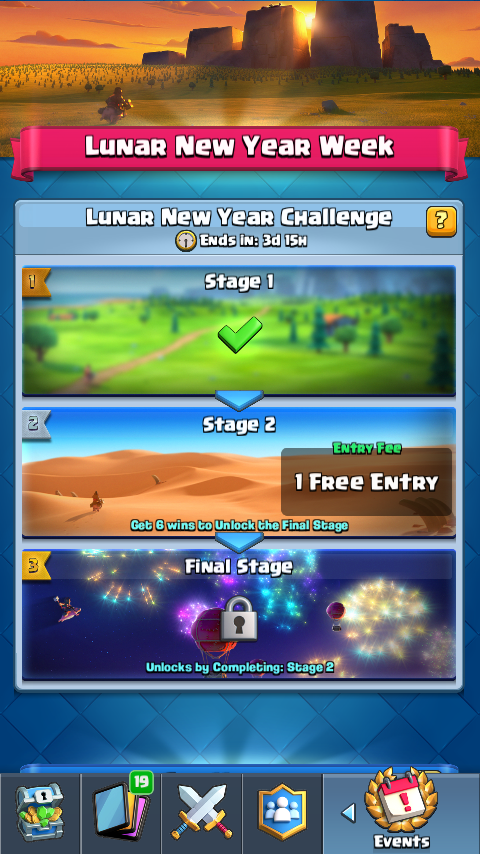 This time Clash Royale made the event Lunar New Years Challange with the main prize of Legendary Chest for the winner and many other prizes, this event has 3 stages:
Stage 1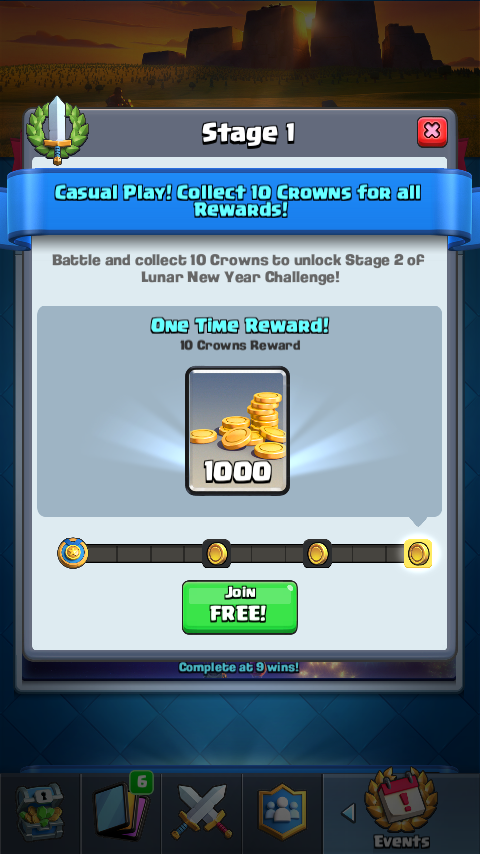 Fight and collect the crown, collect 4 crowns claim 250 coins, collect 7 crowns claim 500 coins, and collect 10 crowns claim 1000 coins. It does not matter if in a losing battle, we just need a crown to continue the next stage.
Stage 2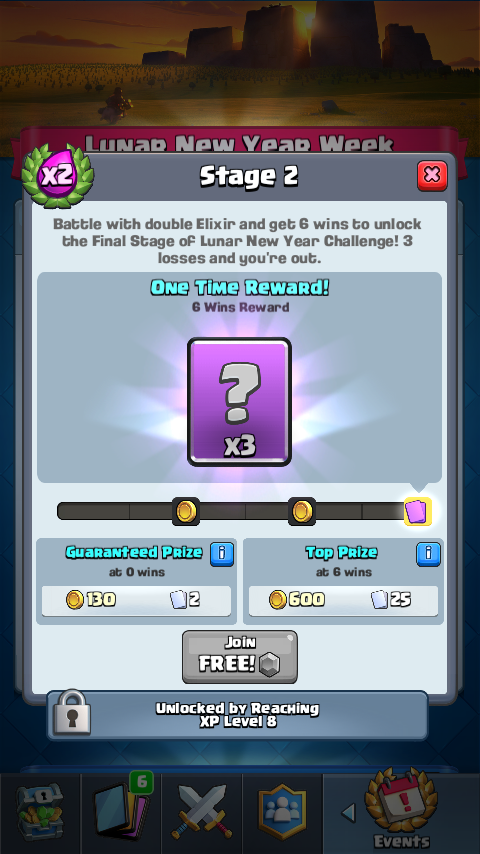 Fight with double elixir and winning the battle, win 2 times claim 1000 coin, win 4 times claim 2018 coin, win 6 times to continue the final stage and claim x3 epic card, if 3 times Losses you're out.
Stage 3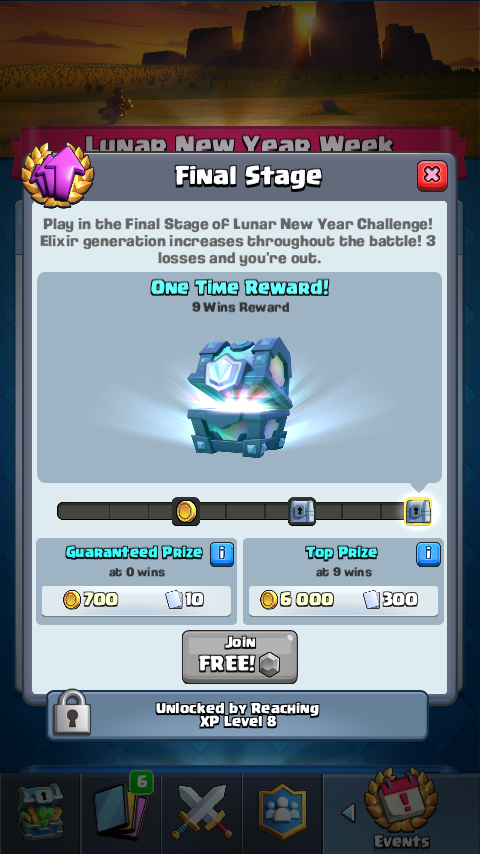 Final stage, fight with mode elixir generation increases throughout the battle, win 3 times claim 3000 coin, win 6 times claim magical chest, win 9 times get legendary chest, if 3 Losses you're out.