This Playstation1 game makes you miss weight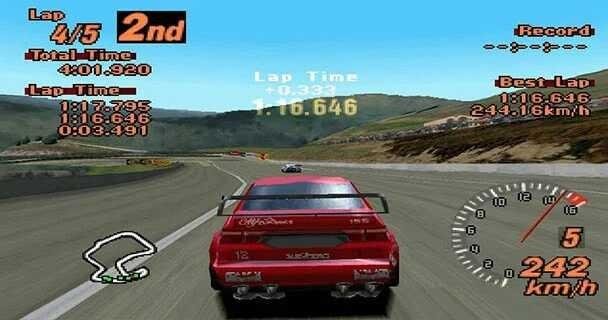 Of the various types of old-fashioned game consoles such as Nintendo NES, SNES, Nintendo 64, Sega Genesis, and so on, it cannot be denied that the Playstation 1 aka PS1 became the most disinterested game console.
How come bro bro? Since its appearance in 1994, this 32-bit game console has immediately succeeded in mesmerizing gamers with a very revolutionary 3D graphics display in their era, as well as cool games that are very fun to play. Seeing this fact, it is not wrong if many of us often wish to have a time machine to return to those glorious days.
Well bro sis, if you talk about classic and memorable games on PS1, there will be no end if we record one by one. Alias, lots of cool PS1 games.
But in the end, I had to choose to find the best PS1 game from the best. And after going through a super tight selection process, here are 10 PS1 games that make you miss.
10. Bloody Roar 2: Bringer of the New Age (1999)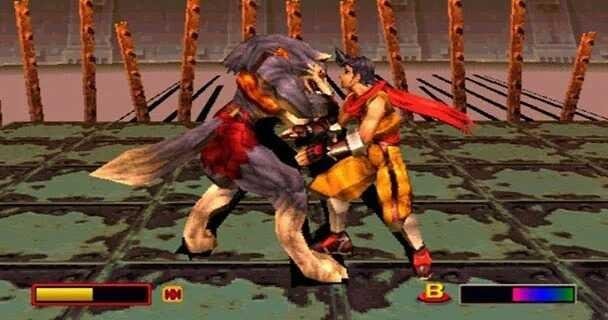 This fighting game made by Eighting and Raizing, is arguably very underrated. Even though the gameplay is considered, the game series featuring fighters who can turn into animals is no less exciting.
Moreover, this sequel, Bloody Roar 2: Bringer of the New Age. With game mechanics and more comfortable controls, Bloody Roar 2 not only successfully defeated the first Bloody Roar that was released in 1997. At the same time, this game was also able to provide the best alternative for gamers who were bored with various other fighting games. like Tekken, Virtua Fighters, Mortal Kombat, and so on. Where else can bro sis play a fighting game whose character can change form in the middle of the game?
9. ESPN Extreme Games (1995)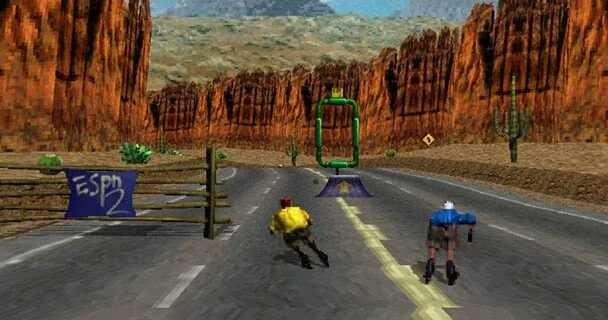 Maybe bro, there are some who forget a bit about this extreme sports game that is super fun and a little weird. So, in this game we can choose to play as a skateboarder, bicycle or roller blade athlete.
Well, later we will compete with other players to win the matches. Cool, bro sis, to defeat or overtake your opponent, we are allowed to tackle, elbow or kick them. Dangerous, extreme but again very fun to be played repeatedly.
8. WWF Smackdown! 2: Know Your Role (2000)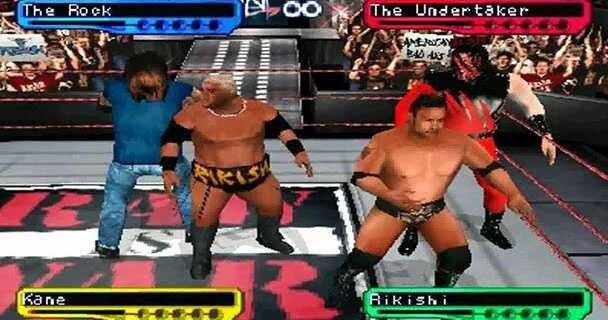 Regardless of whether Bro Sis is a WWF fan (now WWE) or not, it can't be denied at all if the sequel is WWF Smackdown! this is a game that is hot. Whether played alone or with friends, this game is indeed very addictive.
And even though the WWE games released today are increasingly sophisticated and realistic, it seems undeniable that WWE games in the 90s, especially this game, are far more exciting and interesting to play again, again, and again.
7. Gran Turismo 2 (1999)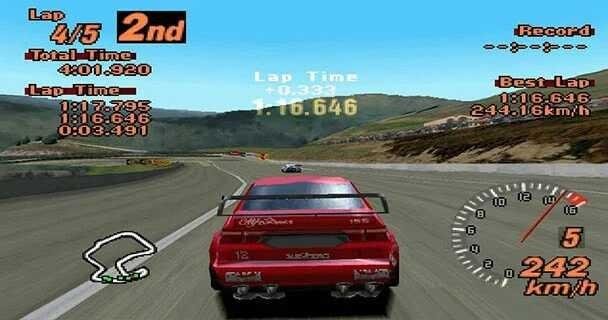 The sequel to Gran Turismo in 1997 is arguably very perfect from various aspects. Both graphics, car choices and circuits, even soundtrack music, are all really cool.
This is more solid with hundreds of car buying and selling features, as well as the complexity of car modification options that make gamers seem to have their own car showrooms. Gran Turismo 2 is a PS1 racing game that must be played. The slogan "The Real Driving Simulator" which he carried at that time was truly real.
6. Metal Gear Solid (1998)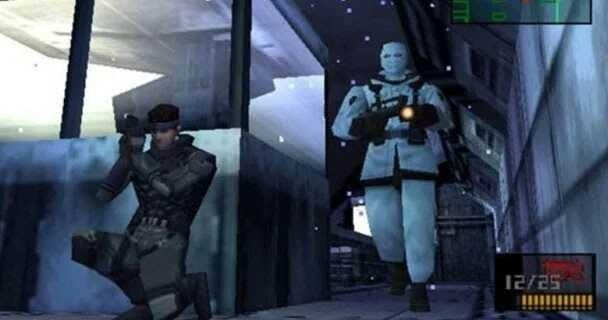 Released in early September 1998, sequel to the retro game Metal Gear and Metal Gear 2: Solid Snake was immediately successful and made all gamers fall in love. How come? Unlike its predecessor games and similar action-espionage games, Hideo Kojima's game appears very cinematic. The story of his blockbuster science fiction is one of the most complex game stories ever, and is an important point that distinguishes Metal Gear Solid from other action games.
In terms of gameplay, this game really makes mindblown. Evidently, even though there are now more and more similar games, it seems that all the games are still far less than games that literally make us have to pull the controller from the console to defeat one of the most memorable bosses in the game world, Psycho Mantis. Moments like this are what makes us feel angry to play Solid Snake again.
5. Pepsiman (1999)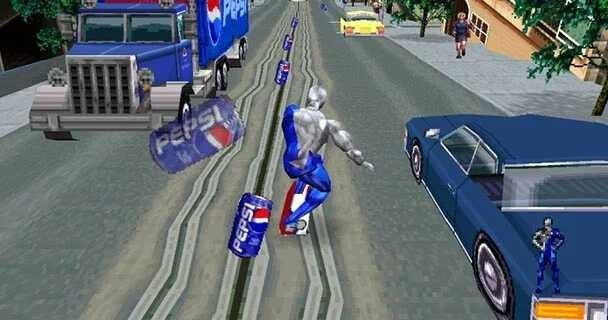 I am sure, surely bro sis (and even myself) scratched his head when he heard the name and saw the cover of this game. "Pepsiman? What is the game? "And when he finally played the game, satisfaction and addiction were immediately felt.
How come? This game made by KID requires us to be nimble to move the forward and jump buttons to avoid obstacles. Maybe now we often see various copycat versions of this game such as Temple Run and Subway Surfers. But of course, we cannot forget the "senior brother" who started all this.
4. Tekken 3 (1998)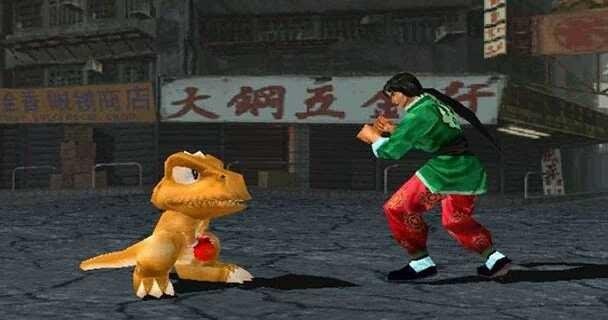 Of course, all gaming media and gamers are not wrong at all when crowning the third series of fighting games made by Namco as the best 3D fighting game ever produced in its time.
Yes, bro, you can feel yourself when playing this game. With characters that look more colorful, very comfortable controls, and a variety of modes that are very fun, success makes Tekken 3 a very fun playmate with friends or relatives. Even though it has reached 7 series, it's only Tekken 2 and Tekken 3 that are the most memorable in our hearts to this day.
3. Bishi Bashi Special (2000)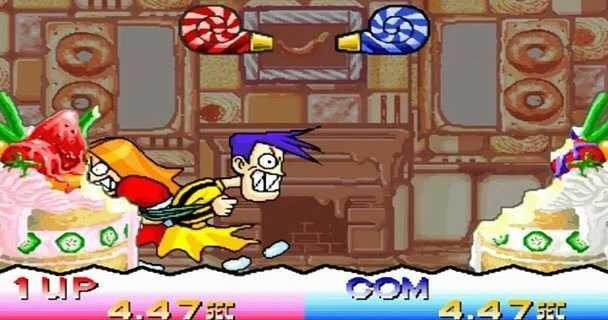 I am very sure, there is no way bro sis is not familiar with this Japanese mini game collection. Not only silly, but this game also demands high agility!
With a mini game that tests our accuracy, speed and intelligence, Bishi Bashi Special successfully becomes a game that must be played with friends or family. It's so addictive, it's no wonder that many of us are still familiar with the controls, the appearance and the overall contents of this game.
2. Harvest Moon: Back To Nature (1999)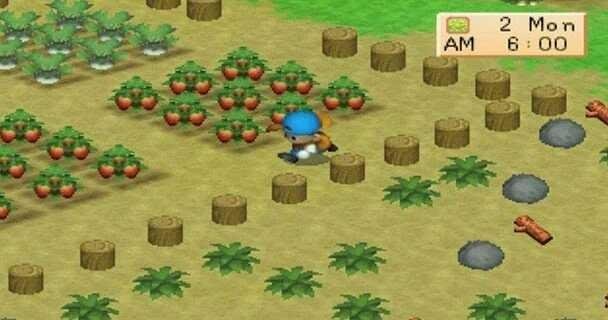 Who doesn't know about Natsume's game? Released on December 16, 1999, Harvest Moon: Back to Nature immediately skyrocketed completely, not only in its home country Japan, or just America. Indonesian gamers also participated in "poisoning" with this game.
In this game, we can feel how difficult it is to grow your own crops to get money every day. In addition, we can also learn to socialize with local people, and their families try to propose our ideal girl.
Even though Farmville or other farming games now appear, Harvest Moon: Back to Nature remains a game that always gets a place in the heart.
1. Crash Team Racing (1999)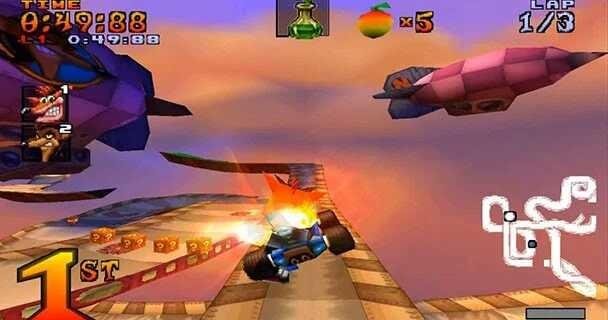 This one should not be asked again. Since its release in October 1999, this Crash Bandicoot series trilogy spin-off immediately makes us forget to eat, learn and even sleep. It might sound excessive, but that's how it happened when Mario Kart's alternative racing game was released.
Fighting against each other throws gokil traps in order to win the match, it's no wonder that "riots" often occur when playing this game. Oh my, it feels like I really want to repeat the riots.
Well bro sis, that was 10 Playstation 1 games that made us miss to play it again. Of the 10 games listed, which one is the most bro bro? Or maybe bro sis has his own choice which is better? Please submit in the comments column, yes!