The year reviewed :
in short :
"null"
same as 2020, 2019, 2018,2017,2016,2015,2014,2013,2012,2011,2010,2009,2008, and ... we already cant track that far since to us every day is yesterday, unstuck in time somewhat both forward and backward.
So if the year ends in null but you're 300 days later than you started, life in effect went backwards .
The plus is : why bother :)
and here we have true next-gen ... the reason why to spend a year trying to get an rtx 3series gpu ... to find out it can barely hack it lol ..
50gb ... the size of a "modern" demo sometimes ... thats gonna take 40 minutes , so far there's still internet ... wouldnt know what to do without that
probably just lie down 24 hours and wait for the next day lol
anyway - at least we can move to an alien planet for a while now, the beta looked really promising
---
...hmm, this IS me being positive ... im not picking up the crank to go outside and flip yet - the world might yet explode and take all humans with it in a flash of cosmic karma and , well people win the lottery, so i still have time until i forget my name and sit in a wheelchair wearing pampers
right ?
---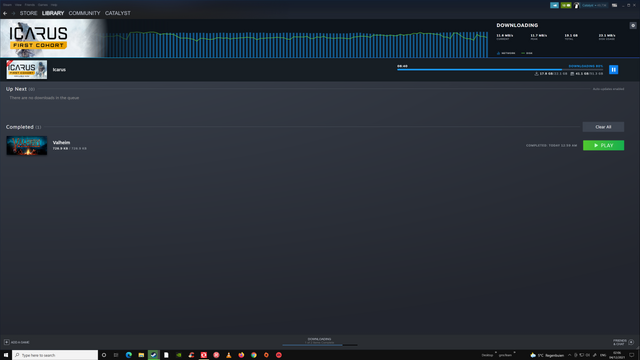 I wonder if they still send those mails like "sir, you have use a lot of bandwidth etc etc on our unlimited blabla so we throttled your speed during daytime ...
as in like , 100 euros a month aint enough yet that you have to throttle it for downloading ONE demo or game ?
da yo neeee ?
---
gatland ...
making the living dead since 1830 ...