I could get used to the place
Temperate climate , very low population density, clean nature, lakes, plains and forest ...
sounds like some place i remember thinking about.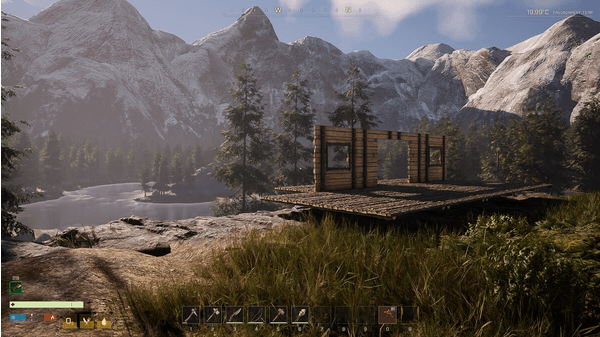 Put the game offline and play "outpost" which is a small map and suddenly 4k epic becomes possible ... even RTX at 1080 p (lol ? THAT is what nvidia was selling then ... minesweeper with raytracing for a few months money)
ofcourse steemit doesnt show pictures bigger than 640px ...
Working out the limits of the building blocks, there's lots and they can flip all ways, despite that i seem to alraedy have fount ways it wont snap where it would in my mind so it doesnt work out to be how i saw it , still ...
i can practice "building the house ill never have in the place i wont get to live"
beats watching politicitelly or footy
by a lightyear
i havent seen the place present any options that dont come down to "you can have five copper pieces to spend back at "the boss" so the boss can buy an extra pool this year.
and ofcourse ... nutballs arent wanted for anything to piss at so
...
think ill drop steemit for a week too now ... my head is strangely quiet when im on another planet