Need For Speed Heat Review - Midnight Rubber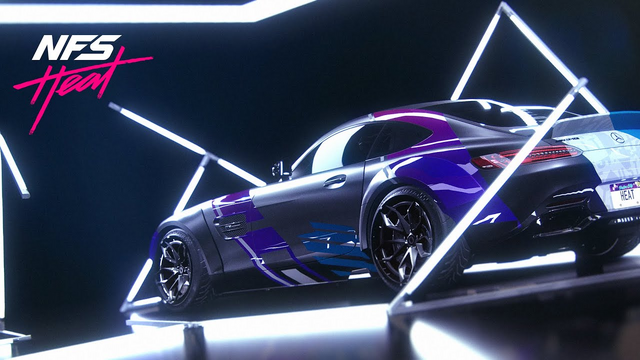 Publisher: Electronic Arts
Developer: Ghost Games
Platform: PS4, Xbox One, PC
Genre: Racing
Need For Speed is a synonymous title for every racing enthusiasts out there, in fact, it's an old and still running franchise from the mid-'90s that has gone wayward from the former glory days or that's just how it is for most racing games in recent times. Such a sad way to begin this.
Does Heat offer anything much different, does it come off from the long-running wearisome nature of its games for the past few years? Not quite. While this game offers quite a lot of new facets of item progression, beefy customization options and borrowed ideas from other popular titles, it fails to somewhat fix its issues while also screwing up a few major components of the game.
I did enjoy playing this game and can see this redeeming themselves after Payback but left with a bit better by the end of it. Let me tell you why exactly that is.
Campaign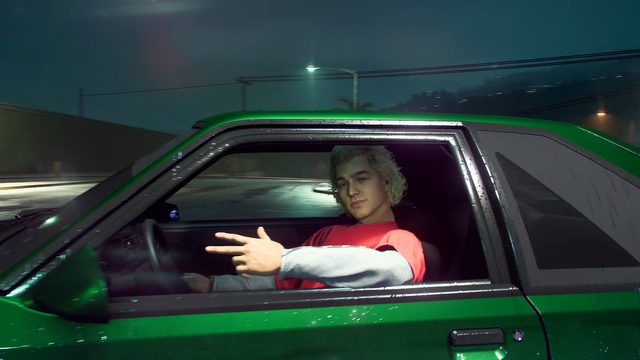 Heat takes place in Palm City within Florida state. Lots of velvety neon nights and Cuban racers are mixed in this sprawling city, but worst of all included are aggressive police officers. Some of them so corrupt that they're stealing cars for their personal benefits. Your goal is to climb in the highest ranks of street racers while finding the cars they took and free the streets from the main baddie: Frank Mercer.
The story is similar to a by-the-numbers Fast & Furious film, though there's some heart to the roles each character plays and some charm sprinkle into them with witty dialogues and quips. Unfortunately, a gritty story with heft comes petering down at the last moment ending on a sore note of a cliffhanger. Not only that, you finish the main campaign in less than 15hrs if primarily playing campaign race missions.
But the main component of the game is the Day & Night racing. During the day, you play races set up by clubs on an official basis, no cops, no problems. Most of the racing is played to earn cash and contributes to buying lots of inventory which includes performance gear upgrades, custom body modifications, accessories, etc. Of which this game is filled to the brim with. Night racing, however, is where you earn heat points, raising your heat level till 50 unlocks cars, new types of events and performance gears. This is where you get chased by police doing races that earn you heat points, raising the level of police enforcers multiplies how much you earn them, increasing your heat level but only if you return to the safe house once you've lost them.
Day races are fine, as you go along, you'll do drifting and offroad races. Though they require that your vehicle is set up different and this is where the vehicle archetype format comes in.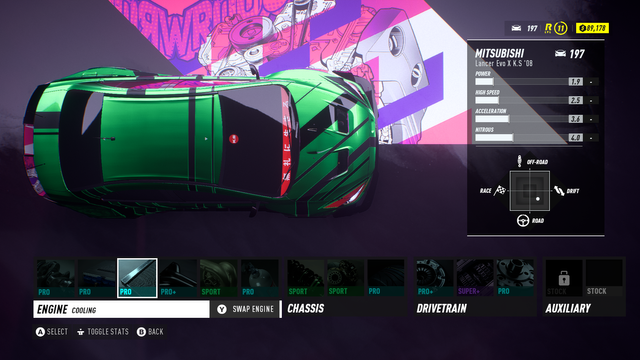 These archetypes change based on what specific suspension, tires, and drivetrain are selected. If it falls under drift and road perimeters then the car will drive well on-road while it can drift. Choosing where these fits carefully are what important for the particular kind of races that I've mentioned earlier. Also, since you'll get chased by police often, it's best that you build a car that benefits also a bit offroad. Tinkering with these components feel like derivates of RPG mechanics from games, not only that but you can buy parts and remove them before placing them on inventory in order to use them on other cars. No gear components are exclusive to one single car.
Drifting has improved quite a bit since NFS 2015, I'd say it's a lot more fun here since it also provides you with stunt activities to passively earn cash from. Most of these stunt activities are filled everywhere in Palm City from breaking billboards, wrecking flamingos to speed traps among others. Some of them get pretty obtuse thanks to the way they are designed which dampens the fun factor a bit, but they also help earn cash all the time since every one of them can be scored on a repeated basis.
What I have gripes about is that there are drag tires yet no drag races at all, like why not bring back drag racing? That could have helped a lot for the game's overall value. Also, it takes a while before you start to easily tinker with these gear components for both offroad drive and drifting. Then there are police chases, they are super aggressive and can easily bust you. While you can buy both passive and active auxiliary components for tackling the police, they don't always help until you manage to buy a really fast car to speed off from chases. But there's a special loophole for that and that is that Palm City is filled with lakes and shores, enough to just crash your car in, the police A.I will be dumb enough to jump with you and crash, making it easier even though your vehicle will take damage. Of which you can get it repaired from gas stations or using active auxiliary part. A lot of this feels pretty uneven and just takes off the fun, while yes, we did want obnoxious cops back, here the system feels superfluous at some point.
I love customizing my rides though, even if the game is pretty grindy at first. First impression being bad, once I've pushed through, there was a lot to have fun with into the game. Some of the potentially great aspects of the game get pulled back a bit and this dwindles its overall value to a point that it doesn't change much of the game compared to the 2 other prior installments that came out, it sort of feels the same without anything tangibly different. But then there's the multiplayer, that's sadly an entirely different story.
Online
Perfunctory comes to mind when explaining the multiplayer components. The game doesn't have any solo matchmaking PvP modes. The game is the same once you go online mode, except you have other players, upto 15 more of them on the map doing their own thing. I can select challenges all to a racing event and ask players to join in, unfortunately, I never got the chance to race with any of the other players. That just really sucks.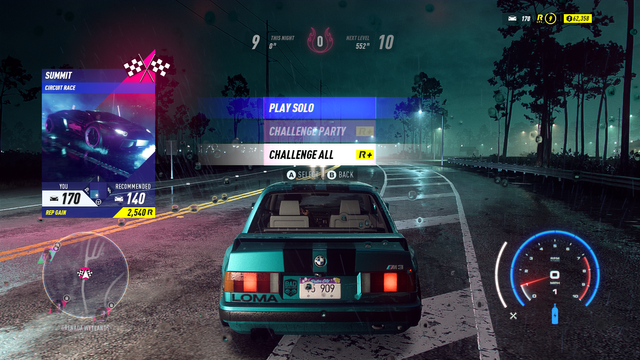 There are crew guilds you can join in and experience racing with while earning by doing daily challenges and such. Achieving goals can be rewarding and you could even ask the crew members to join you in the race when added to a party. Playing with other players do earn you bonus cash. But none of these aspects feel tangible, this feature felt hamfisted to enjoy the online experience and it really disappoints me to see this considering a lot of racing games have made multiplayer more accessible and have way more content.
I understand that they're continuing the tradition that NFS 2015 did but that game at least had a good matchmaking system for players to play with or against each other. Here, it comes off half-baked.
Sound, Music, Voice & Visual Fidelity
NFS Heat flourishes in high-quality sound bytes and beautiful graphics. The city looks lush with neon lights, wet streets and souring skies at night. In the daytime, everything is somber to the dusky clouds even if Dices' Frostbite engine's visual glare just gets smeared way too much in the face, ruins the racing sometimes. But night is where the game is very appealing.
The sound of each car's roaring engine, burning rubbers, and exhaust sound gets you really teeming in spirit. Nothing new at all considering what every game in the NFS franchise does when it comes to sound design but you just can't get used to how good they make it. It's pretty brilliant.
But, the game isn't without its fair share of bugs and some performance problems. Texture pop-ins are annoying and are often present which require you to wait up especially during cutscenes before the spiffy visuals are clear and present. I've also encountered glitches where trees are positioned vertically upwards from where am suppose to drive as well as cars jumping on and off roads.
It's not a polished game and it could have been, still, the overall package is pretty neat, to say the least.
Pros & Cons, Score
Pros:
New race modes spice up the fun
Drifting is much more exciting
Palm City is sprawling with a lot of activities
Vast customization options, including the ones that accessorize your cars
Characters move beyond their usual tropes
Visually stunning and the sound design gets you hooked
On the go car performance gear switching brings so much accessibility to playing for various modes
Cons:
No dedicated PvP matchmaking, not even tournaments like Speedlists
No drag racing
Story fizzles out quick in the end
Police chases feel pointless, used mostly as a progression mechanic
Few parts of core gameplay are missed opportunities
7.0/10