Trending Blockchain Gaming News #28 - April 30th, 2020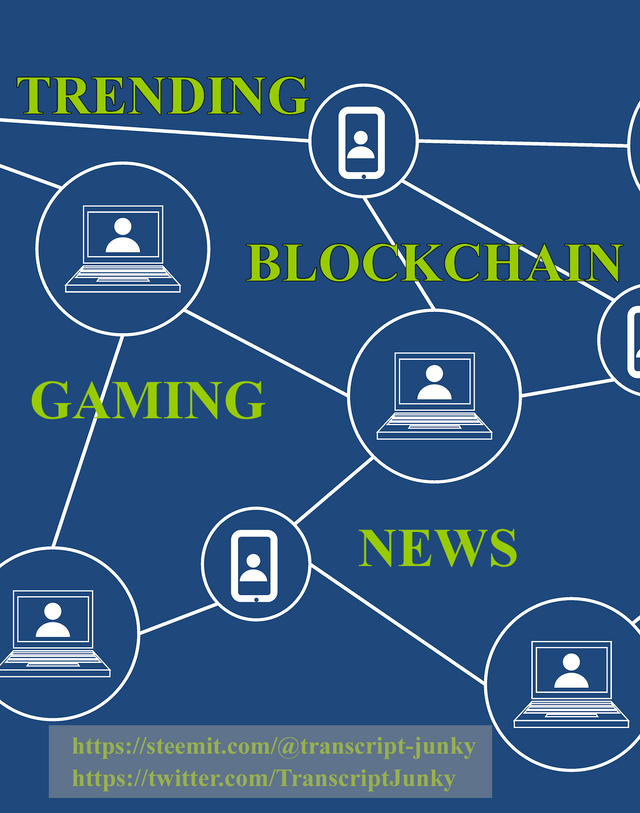 Top Current Blockchain Gaming Related News Resources
Bitcoin Halving Collectible Hits Blockchain Game Splinterlands
"...Earlier this week, crypto collectible card game Splinterlands, which has been climbing up the ranks among most-popular blockchain gaming apps, announced a new limited edition card as well as in-game tournaments that will reward winners with Bitcoin and commemorate the halving...."
Read More : https://decrypt.co/27057/bitcoin-halving-collectible-hits-blockchain-game-splinterlands
Tweet this : https://twitter.com/TranscriptJunky/status/1255802093295656961
---
Blockchain Games See Surge During the Pandemic — Can The Tech Handle It?
"...As more people self-isolate due to the coronavirus pandemic, gaming platforms all over the world have seen a spike in traffic. One report notes that cell network company Verizon claimed that online gaming platforms have seen a 75% increase in traffic with an overall 20% spike in streaming across the web. Despite the fact that the boost in traffic on online gaming platforms is as a result of the unfortunate pandemic, blockchain games have not been left out..."
Read more : https://cointelegraph.com/news/blockchain-games-see-surge-during-the-pandemic-can-the-tech-handle-it
Tweet this : https://twitter.com/BitcoinsNGravy/status/1253936234344267777
---
Decentralized Gambling Adoption Upticks As COVID-19 Lockdown Effects Hit Hard
"...The gambling industry is experiencing massive growth amidst the COVID-19 pandemic lockdown enforced all across the world. The huge interest in lottery tickets however is currently limited given the minimized physical contact across the globe. This means most of the players are gradually moving towards online gambling platforms..."
Read more : https://coingape.com/decentralized-gambling-platforms-adoption-upticks-as-covid-19-lockdown-effects-hit-hard/
Tweet this : https://twitter.com/TranscriptJunky/status/1255821208215449600
---
Will Gaming and Esports Startups Survive the Coronavirus Crisis?
"...The video game and esports industry was booming before the coronavirus crisis took hold. In 2019 the video game market likely achieved a value of $150 billion. Esports was worth just under $1 billion. Then came Covid-19, self-isolation and physical distancing and sports and esports events were cancelled globally. But, with esports and gaming's digital origins, players and fans are returning to their gaming routes, staying home and playing and spectating online. These gaming stalwarts are now joined by many "noobs," new players and a new audience looking for entertainment that is available and enabled for physical distancing..."
Read more : https://www.esports.net/news/industry/will-gaming-esports-startups-survive-coronavirus-crisis/
Tweet this : https://twitter.com/TranscriptJunky/status/1255833997382311936
---
Keeping an Eye on Gambling Blockchain Market in China
"...CEO of blockchain online casino BlockDraw and cryptocurrency expert Darin Oliver does not feel the law is going to stand in people's way of accessing online gambling in China. "When you have these new opportunities for a financial industry to occur, and you have growth occurring in certain sectors, it represents an incredible opportunity..."
Read more : https://blockmanity.com/news/feature/keeping-an-eye-on-gambling-blockchain-market-in-china/
Tweet this : https://twitter.com/TranscriptJunky/status/1255835813960577024
---
This Update Is Brought To You By :
https://steemit.com/@transcript-junky
https://twitter.com/TranscriptJunky
Support Our Efforts & Gain More Followers/Upvotes Via SteemFollower : https://old.steemfollower.com/?r=15236
---