Trending Blockchain Gaming News #27 - March 27th, 2020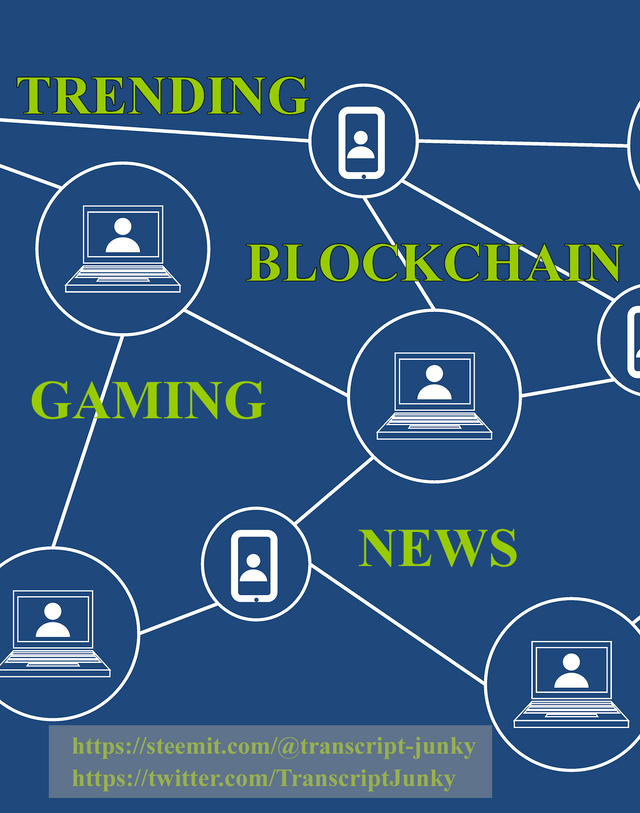 Top Current Blockchain Gaming Related News Resources
Coronavirus Concerns Are Driving Video Game Engagement to Record Levels
"...The novel coronavirus officially known as SARS-CoV-2 has pressured businesses and elevated global economic uncertainty, but some entertainment offerings are proving resilient as people opt to stay indoors. Valve's Steam digital video game distribution platform has posted a record number of concurrent active users in the wake of the pandemic, and there are signs that some new game releases are seeing increased engagement as a result virus-related consumer-behavior shifts..."
Read More : https://www.fool.com/investing/2020/03/17/coronavirus-concerns-are-driving-video-game-engage.aspx
Tweet this : https://twitter.com/TranscriptJunky/status/1240856550874333184
---
Stuck Inside? Here's The Top Blockchain Games You can Play Right Now
"...Many of us are spending lots of time at home during these unprecedented times, so keeping boredom at bay as a result of newfound free time is the task at hand for more than a few folks.
With that said, those of us in the cryptoeconomy are fortunate to have a rising blockchain gaming sector ripe for tinkering with...."
Read more : https://blockonomi.com/top-blockchain-games/
Tweet this : https://twitter.com/TranscriptJunky/status/1243019971635974150
---
FarmVille Developer Gets Into Blockchain Gaming
"...aming company Zynga is building a blockchain-based infrastructure, known as the Gala Network. It will enable developers to devise new games and allow players to possess their in-game content—taking items from one game to another.
Zynga has created a number of social media games successes, the most famous being FarmVille, which reached global hype on Facebook..."
Read more : https://decrypt.co/22098/farmville-developer-gets-into-blockchain-gaming
Tweet this : https://twitter.com/BitcoinsNGravy/status/1243397749405442057
---
Blockchain Set To Stamp Out Cheating In World Chess Competition
"...Ilya Merenzon, CEO of World Chess, the tournament organizer and the official commercial partner of the International Chess Federation (FIDE), told Cointelegraph that chess was unusually well placed to thrive during the pandemic:
"Unlike other sports, chess can be played with equal excitement offline and online. That is something that sets it apart from all the other major sports"...."
Read more : https://cointelegraph.com/news/blockchain-set-to-stamp-out-cheating-in-world-chess-competition
Tweet this : https://twitter.com/TranscriptJunky/status/1243399376178794496
---
Vegas versus Blockchain : Blockchain Doesn't Shut Down
"...In an unprecedented move the state of Nevada has closed the doors on all casinos for the next 30 days in the face of the CoronaVirus. Household names in Las Vegas such as the Venetian, the MGM Grand and Caesars Palace have announced they won't be taking hotel bookings until at least the beginning of May as people around the world are told to stay at home to avoid spreading the covid-19 virus..."
Read more : https://ventsmagazine.com/2020/03/24/vegas-vs-blockchain-blockchain-doesnt-shut-down/
Tweet this : https://twitter.com/TranscriptJunky/status/1243402882910584835
---
This Update Is Brought To You By :
https://steemit.com/@transcript-junky
https://twitter.com/TranscriptJunky
Support Our Efforts & Gain More Followers/Upvotes Via SteemFollower : https://old.steemfollower.com/?r=15236
---