*(Updated)SteemMonsters Tron partnership: Crowdfunding opportunity, How to partake. Soft cap reached 100%. 18% to Hard cap goal
The big news this week is Steem Monsters will be re-branding into Splinterlands over time. This was announced because they formed a partnership with Tron and a crypro project that runs on Tron called SEED. IF you want to be a part of this kick-starter type project on an already successful Dapp platform this is what you need to know.
Step 1.
you can only contribute via Tron or Seed from a wallet you hold private keys too. My suggestion is TronLink . its a Tron wallet app where you can buy tron or seed. You also hold your private keys so you can contribute from here. One you get your wallet and add funds you can move on to step two.
STEP 2.
check out the different tiers and benefits of contributing and pick what level suites you. Here is a quick outline. Check the link for full details and bonus rewards for higher contibutions.
Offer #1 — Contribute with TRX
For every 500 TRX contributed from a TRON wallet address, that address will receive tokens redeemable for:
8 Beta edition booster packs (retail price $16 USD)
5 randomly chosen, exclusive SEEDGerminator Limited Edition Promo Cards
Offer #2 — Contribute with SEED
For every 500 SEED contributed from a TRON wallet address, that address will receive tokens redeemable for:
12 Beta edition booster packs (retail price $24 USD, ~33% discount vs. TRX)
100 (This is huge and what makes the Seed contribution worth it) randomly chosen, exclusive SEEDGerminator Limited Edition Promo Cards.
At the time of writing this 1 SEED is about 3.5 Tron
Increased Contribution on both Tron and Seed have big benefits, check the link below.
https://drive.google.com/file/d/1PpxGpYA7oGbPQUGeAxyBqkWVFJvyxRFZ/edit
Last STEP.
Today Funding will open on Monday April 15th at 4:00PM UTC (9AM PDT).
Go to the site below and contribute from a Tron wallet you hold your private keys to the address they supply. After that you will receive a token redeemable for your booster packs and promo cards. From my understanding these will not be redeemable until they launch the Tron based version in a few months.
https://seedgerminator.sesameseed.org/
Side notes.
If you don't have the time or money at the moment don't worry they are planning a second round of funding to be announced at a later date.
● Funding Soft Cap: 500,000 TRX or SEED
● Funding Hard Cap: 5,000,000 TRX or SEED
● Minimum Contribution per wallet address: 500 TRX or SEED
● All contributions received after the Hardcap of 5,000,000 TRX or SEED will be returned
to the TRON address it was received from within 60 days of the close of funding.
Seed is a Like a crypto startup investment group where holing their token will give you a portion of the profits depending on how much you hold. So the re-brand is being done because Steem Monsters is no longer exclusive to Steem although it will not effect steem users in a negative way it will boost the already large daily active players. Increase the amount of tournaments along with the amount of different tokens you can win from them. An influx of users with out an increased supply of cards should bring the price of the cards up as well.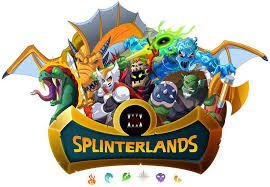 WARNING: DO NOT CONTRIBUTE FROM AN EXCHANGE OR ANY WALLET
WHERE YOU DO NOT HOLD THE PRIVATE KEY. SENDING TRX OR SEED
FROM AN EXCHANGE ACCOUNT CAN CAUSE A LOSS OF YOUR
CONTRIBUTION. THE PRIVATE KEY HOLDER MAY NOT ALLOW YOU TO
ACCESS THE PACK REDEMPTION TOKENS. NO REFUNDS CAN BE PROVIDED
FOR MISUNDERSTANDINGS OR LOSS OF PACK REDEMPTION TOKENS.