King Arthur's Gold
Hey everyone!
Just wanted to make a little post about a game that is going to be Free to Play soon that I have a few keys for.
I got a few keys a few years back, but never had the chance to give them away properly or use any. The game itself looks like tons of fun and has great reviews. Here is the official trailer showing off a ton of things that can be done and all the fun to be had!
Official Trailer
Make sure to check out the King Arthur's Gold website for more information on the game, stand alone clients, servers & press kits or maybe to drop a key purchase directly to the developer to support them :)
If you check out the downloads page you can get the standalone client and play the full game locally for free already.
The game can be found on Steam here
And now for those who are still following and care to try the multiplayer or paid features here are the keys I have and how to redeem them.
Keys
I am not tracking these and they are first come first serve, so I am hoping those that actually want to try this game fully before its free to play will get them
Steam
This one is simple, just plug this key Y3XA5-3GF5E-CDJ5K into Steam's activate a product and you are good to go!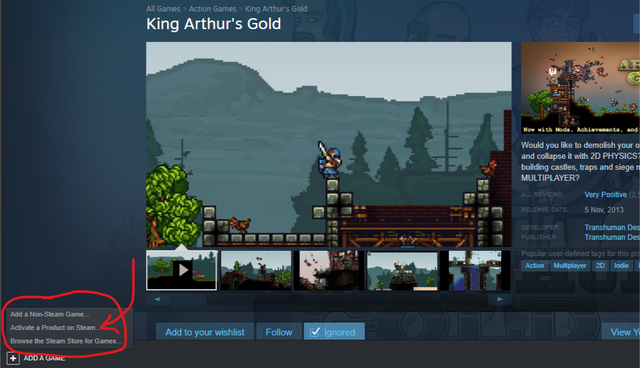 (In the Steam client its default location is the bottom left corner)
Direct Download
This key can be used on the actual game client and may warrant a Steam key, but I have not used this method and am unsure. Go to the Official Site and register an account, activate it and once logged in there is a User Panel button (text) at the top. Open that and it has an input for a premium code, insert the code a2ac9e2354522428c32f887c8c8648ac and now your account has premium access :)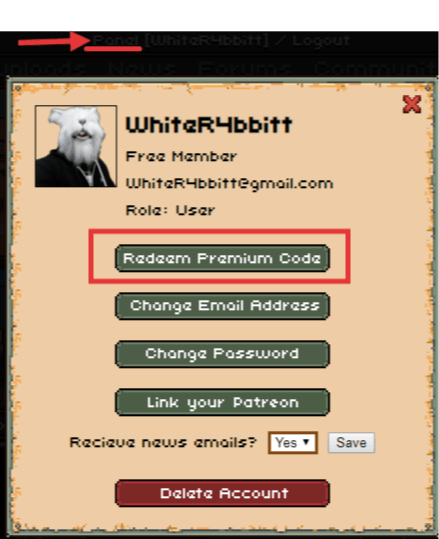 Humble Bundle
I have a few gift links laying around, once redeemed you will probably get either a Steam key or Direct Download key. Use the methods above if you need assistance.
Just click the link and claim the page, then you should get an email (and item in your dashboard) with a method to redeem.
I have no control over these keys so if you got this far and a key did not work, oh well :(
Make sure to check out my giveaways page here for some future game giveaways! Also look around, win some prizes and get into TFuel if you haven't heard of it yet :)