Hello everyone,
I've missed you all dearly and of course also the platform. 😘
I have been abscent from Steemit for almost a month now(feels like an eternity).
The reason for my abscence has been a lot of different things happening in my life right now. Some good, some bad.
It started out with the horrible incident that happened in my nearby city which was at around the time I stopped posting. After that there's been a lot of different things going on and I've had my hands completely full during that time. After that the time just kept passing and it became harder and harder to come back and start posting. It was personal things and I don't feel like talking about any of that now. So now instead I want to make a happy post and once again feel the great feeling of socializing with people, reading comments and everything else wonderful here on Steemit and in the cryptoworld.
I already got in a better mood after just reading a couple of posts here this morning.
I believe a lot has happened here since I started my abscence and I will have to catch up on everything.
But it feels great to be back!😊
Now to the game review.
---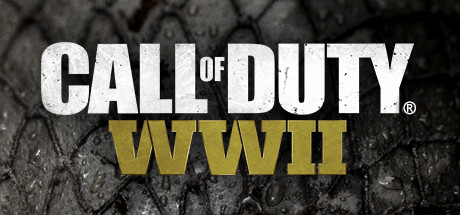 THE BASICS
The game I have chosen to talk about this time is "Call of Duty WWII". For those of you who don't know Call of Duty actually started off with their first game also set in the second world war and the game was called "Call of Duty". Now through the years they have gone through modern warfare all the way to futuristic space battles. Now it's time to go back.
I have never been one to say no to remakes so I welcome it with excitement.
Here is a picture from the gameplay so you can see how gorgeous the graphics are going to be. Even though the picture was a little blurry.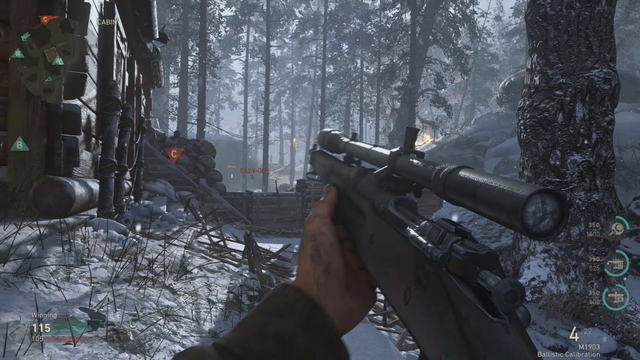 ---
THE GAMEMODES AND CHANGES TO GAMESTYLE
I was very happy to hear that they will keep their "fast-paced" game style and I even heard rumours that they are trying to improve this aswell and make the game even more action packed.
One of the bigger announcements considering game modes is the War Game - Game mode. Players must work as a team to defeat the enemy. It's going to be narrative-driven multiplayers experiences that shows players the iconic World War II battles. Now this will be interesting to see how it turns out since I have not seen anything like this in the previous Call of Duty games.
Another addition to the game play will be "Divisions". They are basically reimagining the create-a-class system, players choose from five iconic World War II divisions each with specific basic combat training, division training and weapon skills. And then players will be able to specialize more and get great teams that can work together perfectly. The different divisions that we'll be able to choose from will be: Infantry, Airborne, Armored, Mountain and Expeditionary.
So all of these new features will be very nice to see in action and how they will work. Hopefully they will be great!
---
WEAPONS AND SCORESTREAKS
I was a little scepticle at first how the scorestreaks would work in this game but was surprised to see that they already had some great ideas for this.
The Scorestreaks will include:
Carpet Bombing
Flamethrower
Fighter Pilot
Glide Bomb
Mortar Strike
Artillery Barrage
The weapon arsenal also looked great. Got some nice memories from my old "Medal of Honor: Allied Assault" times
Weapons will include:
US Showel
Ice Pick
M1 Garand
Grease Gun
M1903
STG 44
MG 15
1911
Panzerschreck
Bazooka
THE NEW MAPS
The maps in this game will take the player throughout Europe in maps like:
Pointe du Hoc in Normandies Coast
Ardennes Forest
Operation Breakout
The maps look incredible from what I have seen from the lucky Beta testers. I will include a couple of links for those more interested to check out in the end.
---
LAST BUT NOT LEAST, THE ZOMBIES!
As awaited Activision also added the Zombie Mode into this game and it is going to be amazing.
The first and only mission in Zombies in the beginning will be like this:
Players will embark on a chilling, dark and mysterious journey through a snowy Bavarian village in Mittelburg, Germany, as they attempt to recover priceless works of art stolen by the Axis powers in World War II. This village holds a shadowy secret key to an unimaginable and monstrous power. Beware of the twisted fate and dire consequences from the occult horrors awaiting any visitors.
-Activision
So to say the least I am going to be very happy upon the release of the game and will of course make a gameplay video for you. I've been looking to get a streaming setup to be able to start streaming and represent our Steemit!
The game will be released on November 3:rd so not too long left. The price is going to be around 60€ on Steam so it's a big price but all of their games have been in the same range in the past too. You can get it for a more affordable price over at G2A.
---
So that was it for todays review and I really hope you enjoyed it!
I am going to post as much as I can in the coming days and will be very happy to read your thoughts and comments down below!
Thanks for taking the time to check this out and have a great weekend everyone!
PS. Here is the link I said I would provide with some beautiful 4K multiplayer gameplay so enjoy!
To watch the video Click Here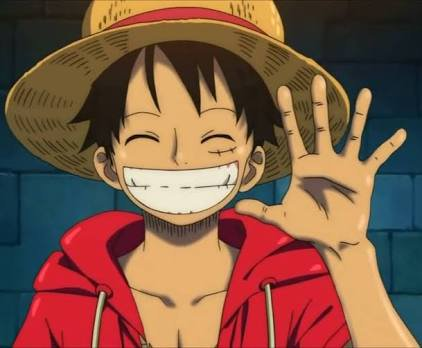 Peace out, Strawhat