WOW RAIDING! Hypothermia vs. Felhounds of Sargeras Mythic LEGION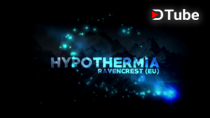 ---
Hey, this is my guild "Hypothermia" located on Ravencrest EU-Alliance.
We are a fully norwegian guild, consisting of 30 raiders. My character name is "Stockhausen". I play a human fury warrior.
This is the2nd boss of Antorus the burning Throne. I plan on uploading more kill videos with different PoV's from different players of our roster. This video is of the first boss in the encounter. Our progression is currently 9/11 bosses on mythic.
Check out my character https://www.warcraftlogs.com/character/eu/ravencrest/stockhausen
feel free to contact me ingame if you want to do some raids/or mythic dungeons!
This is the first kill of the boss, done over a month ago, first day of the release of mythic.
All my future uploads will be of first time kills:)
Follow me for future uploads!
---
▶️ DTube
▶️ IPFS