WOW RAIDING! Hypothermia vs. Gul'dan Mythic Tier 19.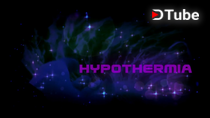 ---
Hey, this is my guild "Hypothermia" located on Ravencrest EU-Alliance.
We are a fully norwegian guild, consisting of about 30 raiders. My current character name is "Stockhausen". I play a human fury warrior.
This is the last boss of tier 19, "Nighthold" . I plan on uploading more kill videos with different PoV's from different players of our roster. This video was made when Nighthold was the current tier, and this is our first kill of the mythic last boss, ending the tier.. Our progression is currently 10/11 Mythic in Antorus the burning throne (Legion).
Check out my character https://www.warcraftlogs.com/character/eu/ravencrest/stockhausen
feel free to contact me ingame if you want to do some raids/or mythic dungeons!
Follow me for future uploads!
---
▶️ DTube
▶️ IPFS