I decided to buy and install Battalion 1944 last night to give it a go. Right now it is $13.49 on the Steam store (promotion ends Feb 8th)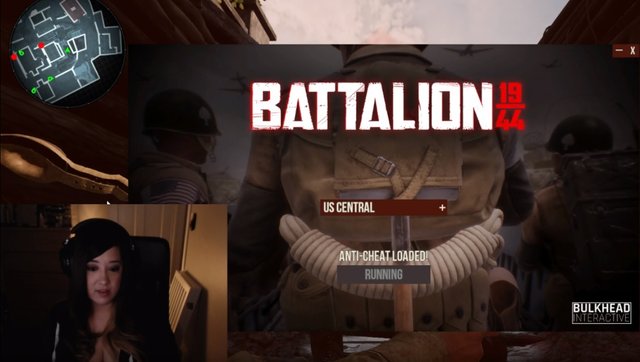 My first thoughts:
There are MANY bugs, so expect the game to crash multiple times when you first start playing. Most of the issues I experienced occurred while the game was starting up. I had to cancel out and restart the game multiple times. I ended up moving the game files over to my SSD which helped the game load faster. There was one time that I could not move at all, but other people in my party were running around and playing the match. This was frustrating and when I decided to restart, I realized that there was no way to re-join, so I had to sit out and wait for my friends to finish out their match. Hopefully the developers will add a rejoin match feature soon.
The shot gun is extremely over powered. I was getting one shot across the map, while people jumped up over walls to shoot at me. I would hope they would nerf this gun to have less impact at long range.
I don't agree with the grenade notification that comes up when there is one close to you. I like the element of surprise with nades. I also found myself pulling out nades by mistake and then having to carry them around to dispose of them without harming myself or my teammates. I think you should be able to put the grenade away without having to use it if you change your mind.. (maybe there is a way to do this..? any advice?)
The game is fun, and in the very early stages of its release. If you like Day of Defeat you will probably enjoy Battalion 1944. I say give it a go and play it for a little, the developers are very interested in community feedback as they hope that their game will be the next big competitive esports title.
Please note that these are only my first thoughts on the game from playing it for 3 hours. :) You can view the video of me playing last night on my twitch page:
Have you played Battalion 1944? What are your thoughts?