Simple Step By Step Guide.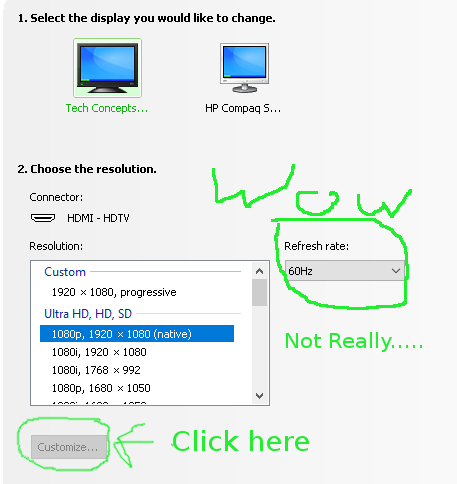 This is my basic Roku TV from Wal-Mart. It is a simple 60Hz 1080p tv.
Disclaimer!!!!!! By no means did I say this can't break shit!!!!! My shit didn't break..... but trying to force signals unsupported by your monitor/T.V. may or may not fuck some shit up. Also If you some how manage to save the test and not be able to get your pc to output the right signal again also not my fault. All that said your on Steemit so you can't be that dumb right??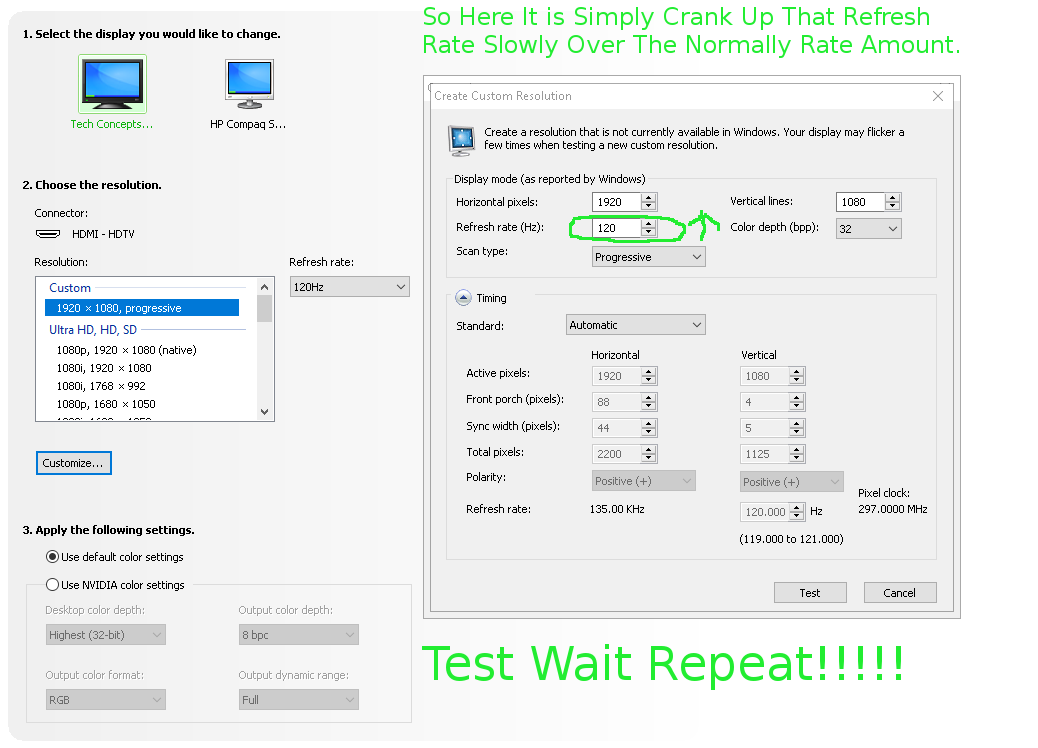 My End Results!!! Stable 120Hz!!!!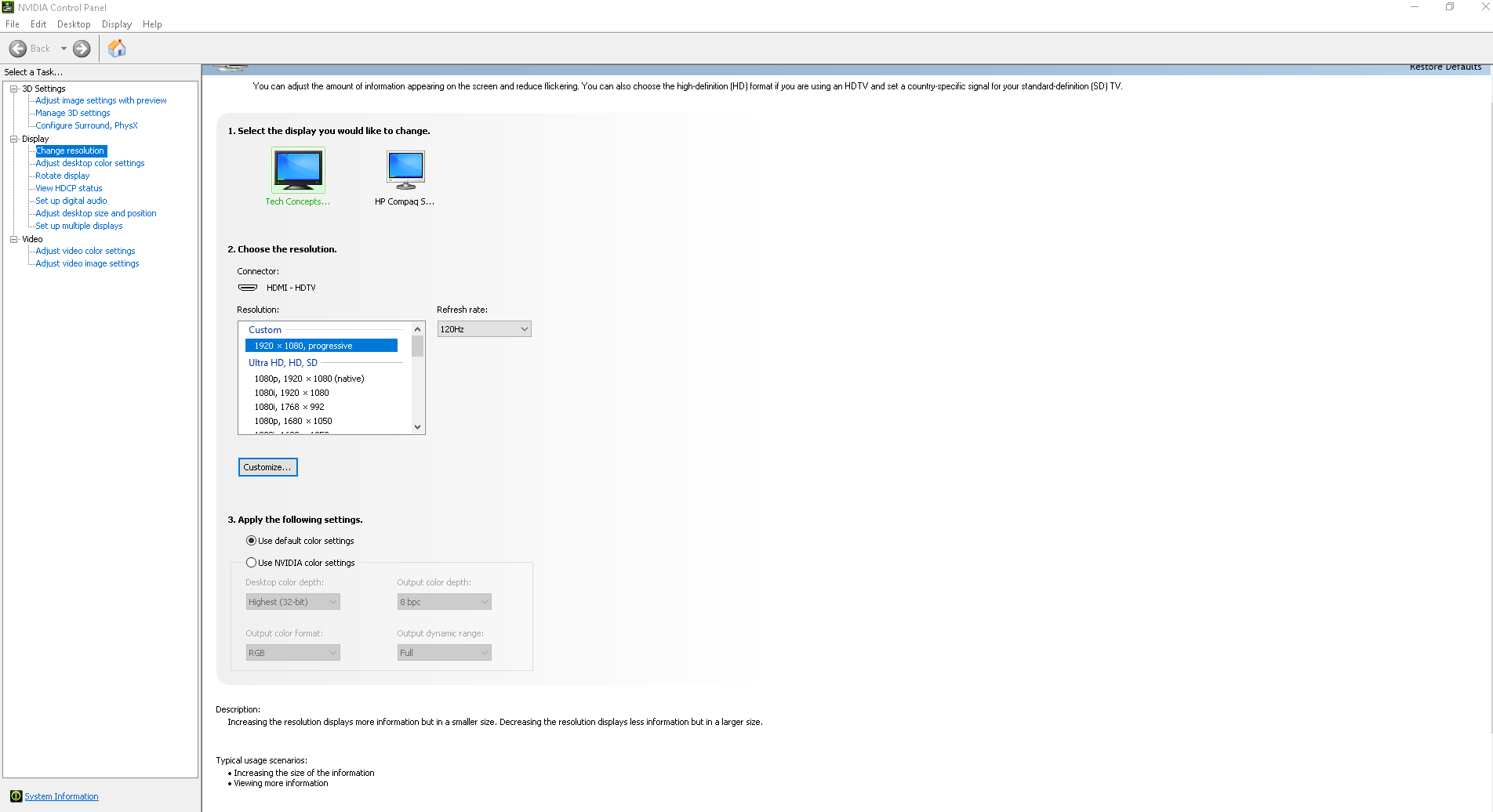 You can simply set the saved custom setting like you would any of the other settings. It will give you the can you see this shit test so I have no clue how you could manage to mess this up. Just wait to make sure you see it before craming buttons enters escs or other shit. If nothing pops up your monitor will go back to its last good to go setting. Have fun folks. I know high frame rate monitors can cost alot but maybe this will hold you over until you want g-sync or free-sync monitor!!!!! Happy Gaming!!!