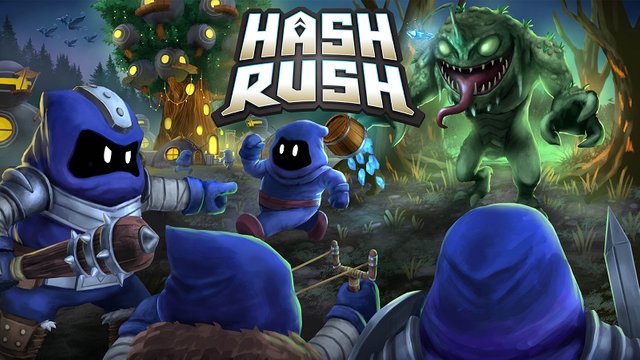 That mace in Ernack commander's hand!!
Hi Steemians
For all those gamers who were waiting for a "real" blockchain game,  I've got a good news. Hash Rush Alpha registrations are open now. Register and experience how blockchain games are evolving to compete with mainstream popular gaming titles. 
Watch this video from Pre-Alpha (6 months ago) and you'll know what I mean.
You'll be able to play the Alpha from 31st July onwards, up until September. Pre-Alpha was mainly about constructing basic buildings and scavenging resources. Alpha will feature combat and initial marketplace, complete overhaul of buildings, quests and much better graphics and textures. Some new mobs are also waiting to welcome you! 👾👻
Psst...got an insider news. The 1000 slots for Alpha are almost filled. Only a few spots remain. So hurry now. Pause your PUBG for a while and sign up for the Alpha! Thank me later man, but go and register first!!
Register here: https://www.hashrush.com/alpha/signup
Regards
Siddartha

Page dividers by @aleister
The Only Crypto Exchange You Will Ever Need
██ 7,000,000 Members ▶ Most Trusted Exchange ▶ Trade Steem + 110 Popular Coins ██