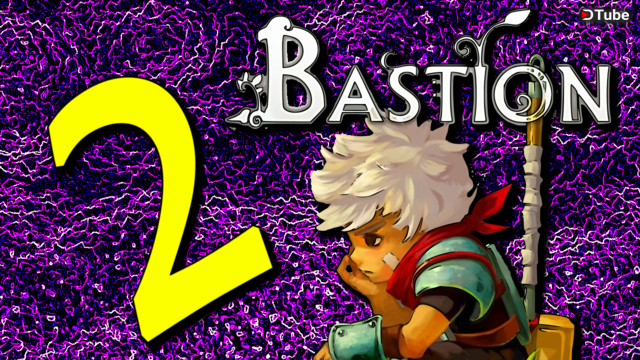 ---
Witam moi drodzy na pierwszym odcinku z gry hack'and'slash Bastion! Gameplay z gry Bastion ukazuje się codziennie! Jeżeli spodobał Ci się materiał to zapraszam do jego oceny! Na wszystkie komentarze odpisuje więc zapraszam do krytyki lub dyskusji w sekcji komentarzy!
Znajdziesz mnie również na Youtube: https://www.youtube.com/channel/UCXx0hR00cauphybUmGUg-cA
⏬⏬PRZYDATNE LINKI PONIŻEJ - ROZWIŃ OPIS⏬⏬
🔻Opis gry🔻
Bastion to gra typu hack'and'slash opracowana przez studio Supergiant Games w 2011 roku. Bastion posiada wszystkie cechy dobrej gry. Oznacza to rozbudowany arsenał broni, skili czy ulepszeń. Dodatkowo historia gry jest opowiadana na bieżąco przez genialnego narratora. Ponadto gra Bastion cechuje się ciekawą szatą graficzną oraz dosyć wysokim stopniem trudności rozgrywki, co pewnie spodoba się starszym graczom.
🔻Spodobał ci się gameplay z gry Bastion? Zapraszam do playlisty ze wszystkimi odcinkami gry rodzaj Bastion! Ponadto, jeżeli chcesz kupić Bastion to możesz skorzystać z poniższej wyszukiwarki! 🔻
🔷PLAYLISTA: https://www.youtube.com/playlist?list=PLYyS1W93eyUXX9J75fdgNrk1pY6pTB2-Z
🔷CENY Bastion: https://www.ceneo.pl/39724623#crid=184678&pid=16674⭐⭐⭐
🔻Chcesz pogadać lub integrować się poza youtubem? Zapraszam na poniższe grupy! 🔻
🔷GRUPA FB: https://web.facebook.com/groups/305045753357728/ 💬💬💬
🔷DISCORD: https://discord.gg/U58Qa5H 🎵🎵🎵
🔻Zapraszam również na codzienne streamy o 20:00 ( na Yotutube)! 🔻
🔷Poniedziałek - gram w Hearts of Iron IV!
🔷Wtorek - gram w Europa Universalis IV!
🔷Środa - grę na serie wybierają widzowie!
🔷Czwartek - gram w klasyczne/kultowe gry!
🔷Piątek - gram razem z widzami na multi!
🔷Sobota - znowu grę wybieracie WY!
🔷Niedziela - gram w to na co mam aktualnie ochotę !
🔻Trochę o kanale!🔻
Ja jestem SHAGGY, a na moim kanale znajdziesz głównie filmy z różnych gier! Dodatkowo od czasu do czasu pojawiać się będą nagrania z ciekawych wyjazdów, unboxingów czy po prostu vlogów. Serie planuje zawsze z widzami więc zapraszam na grupki jeżeli chcesz, aby ograć twoją ulubioną grę!
---
▶️ DTube
▶️ IPFS