First Real Session On Paladins: The Verdict on Ash (and two gripes)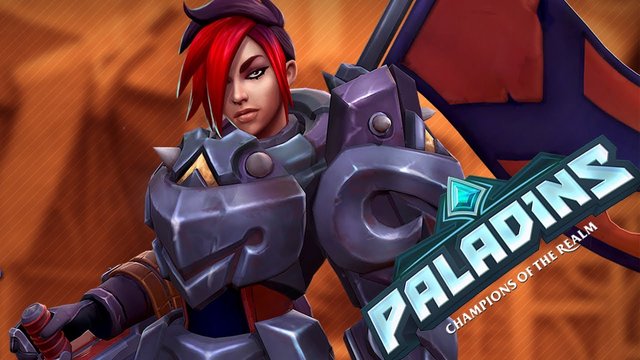 I walked into my first few matches on Paladins feeling like everything was way too fast and hectic. And then it all just clicked. I'm on XBox One so I know that makes me 'out of the norm' and someone who didn't buy this on Steam. But I'm having a blast all the same.
Why?
Well, for one thing, I've already found a Champion that I think I can really perform well with. Ash is fun, and she has an amazing set of skills. I love her Burst Cannon (but not Kinetic Burst, more on that later) and the shield she uses is easy enough to plonk in front of her whenever she needs it. Shoulder Barge is a work of genius, genuinely saving me in some truly nasty situations.
But there are two issues with this Champion and I wanted to throw them out there to see what people think.
Speed
She's terribly slow. I'm getting better at moving during a fight so I'm compensating for her sluggishness, but she is basically the slowest in any game, I think. It certainly feels that way anyway.
Speed ups help, but by the time I've managed to get her to a good speed a match is over (and I'm not a bad player for my first two hours, I've got a 1.44 KD). It niggles because it means you have to use Shoulder Barge to escape a beating. Alternatively, it's the old 'jump and run' game.
Kinetic Burst Sucks (I think)
It works fine on weaker opponents, but still seems terribly underpowered (300 damage?) and it's only saving grace seems to be the knockback on opponents.
But I love playing Ash so something must be going right with her. I'm going to keep playing, and when I can get some recording done I'll stick a couple of sessions up somewhere.
Who's your favourite Champion?