And Just When You Thought It Couldn't Get Any Better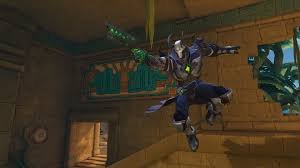 My all-time favourite game, Paladins, is getting an update soon that could well be the most amazing thing to happen this year. It's already a fun game, nicer than PUBG, and more exciting than Overwatch. With a Battle Royale addition, it just hits new heights. To read more, go here:
https://www.polygon.com/2018/1/4/16849710/paladins-battlegrounds-battle-royale-mode-hi-rez-studios
Upvote, comment, resteem, whatever! And follow too...