Football Manager 2018 - The Hopton Journey - Part 2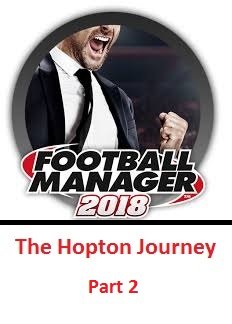 ---
The Hopton United Journey
---
Part 2
---
Welcome to Part 2 of the Hopton United Journey. In todays part we will be taking a look at the clubs Pre Season including the friendly matches and will also take a look at the tactics i will be looking to play throughout the season and also taking a look at some of the season expectations set out by the board.
Before we take a look at the friendly results from Pre Season, lets take a look at the competitions we will be competing in this season and also taking a look at some of the expectations we have been set.


So we are in 2 competitions this season starting in the 11th tier in English football. We will be starting our journey in the Anglian Combination Premier League which is full of local teams based very close to Hopton United's home ground. Too be honest, looking at the quality in this league, i don't think it will be much of a challenge and i think we could dominate this year. We will be playing 30 games in the league this year and a personal target for me this year is to go unbeaten. It is a realistic target looking at the quality of the teams ill be playing but it is all about building the perfect squad for the future.
The board have set a target for us to gain promotion via winning the league. It shouldn't be to hard as i said before but we must achieve these goals to avoid the board getting on our backs.
We will also be entering the Sterry Cup which is the league cup for my level of football. It is a trophy i would love to win and is something we need to win as part of the objectives i set in the last part from yesterday. The board has told us that they are not bothered with the results in this cup but personally, i want to win this and will be doing everything i can to do so.
---
So i have decided to set up 3 tactics which i am hoping the squad will become accustomed too and hopefully options depending on the opponents we play.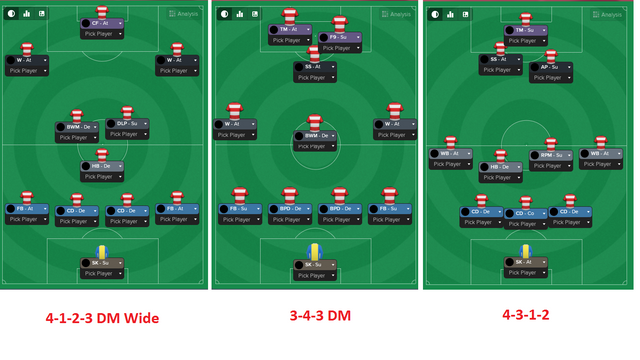 I have spent a little bit of time sorting these tactics out so i have an attacking one, defensive one and a formation which i can play on the counter attack on. The player roles i will be experimenting with and overtime i will be training the players individually to suit these roles. I like to play with some form of target man at this level because the players are not as good at keeping the ball in possession, however i am really focusing on training my squad to be able to do this. I want to develop the team over the years so when we turn professional, we fit in well with the bigger clubs.
---
Moving on to the friendlies, i have decided that we will play 6 in total. None of which are that tough but will be a way i can use these new tactics and give everyone a run out, also to try and get match fitness and sharpness.

One game i am looking forward to playing and seeing is the in house game against the Under 23's. It will be a test for the players as the players in the first team squad are all 15/16 years old. Take a look at all the results and match stats below.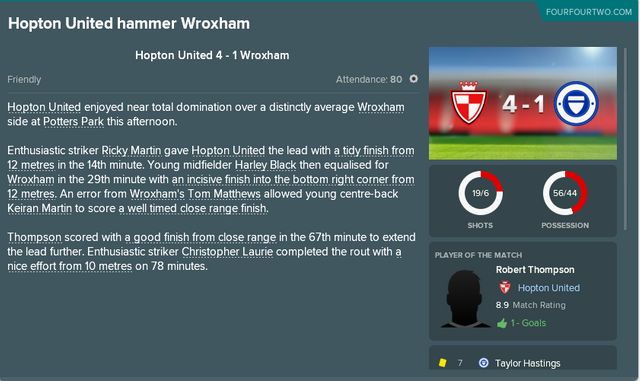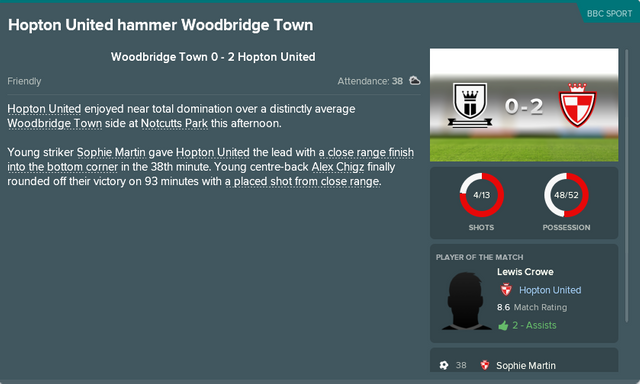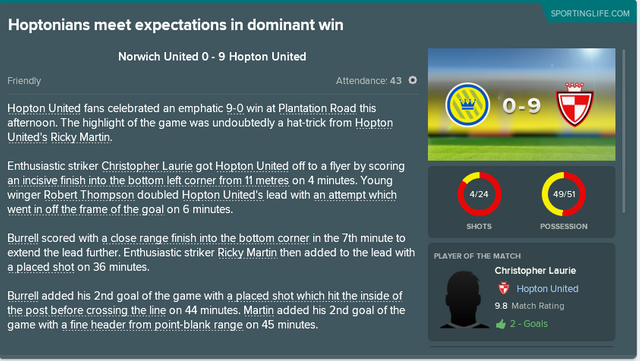 ![624090_20180901214311_1.png](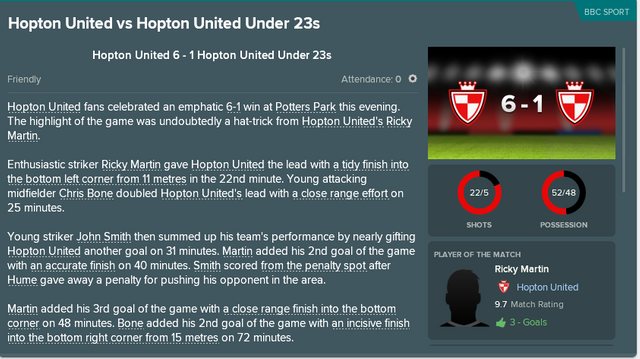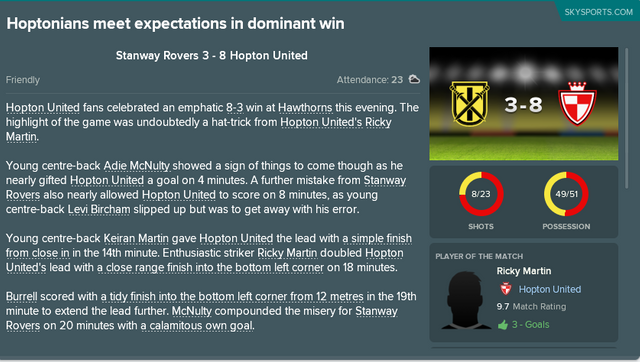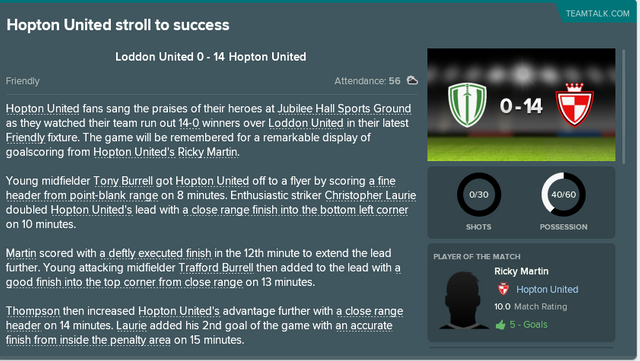 So pre season went exceptionally well winning all 6 games and with 43 goals being scored and only 5 conceded. I have updated the stats spreadsheet for the players in the friendly games.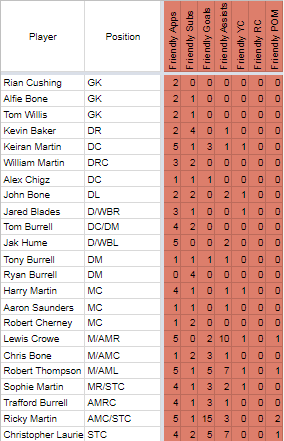 Some outstanding performances from the games played and it has given me a bit of a headache going into the first league game however its perfect for the team as we have so much choice to choose from.
---
So that is the first month complete and what a start we have had. Thank you so much if you are still here reading this, i really do appreciate your support.
Please follow me so you dont miss the next installment of the Hopton United Journey. If you enjoyed please leave an upvote and let me know in the comments what you think so far.