FIFA 2019 Ultimate Team - Team Of The Week 9
FIFA19 Ultimate Team
---
TOTW 9
---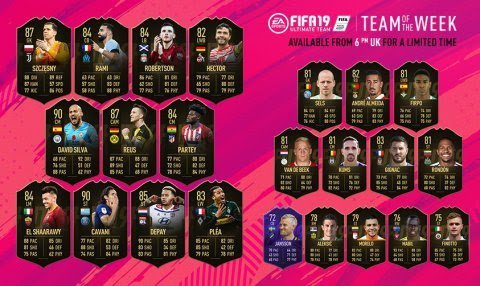 The new TOTW has just been announced and boy am I excited! There are a couple of decent players who I would not mind picking up especially on my weekend league player picks!
First of all there is the 84 rated Robertson who looks like he would slot straight into the starting line up but then look at that 90 rated David Silva!
Which players are you most looking forward to packing and playing with?
Let me know in the comments below.