ULTIMATE TENNIS RELEASED NEW UPDATE, ALL AND ALL WE NEED TO KNOW.
---
---
---
I decided to visit some of those old lovely games and ULTIMATE TENNIS CAUGHT MY ATTENTION. I opened the game and behold guess what i see?, I was unable to play it, as i was instructed to get the new update. What came to my mind was wow, how on earth can such lovely and well programmed /developed game, that has a very neat graphic requested for update. Ultimate tennis old update graphic is still far better than some of the new games we got now in the Android google market.
I said to me, nothing will stop me not getting the new update and to be precise, there is no way you can access the game without downloading the new update from playstore. I downloaded the first patch, the required MB to download it is 15.61MB.
I download the first patch and the second patch requested for a wifi connection. The reason is that it is a big file with 180 Mb space required to get it updated on your phone. For such game, I will say it is worth, the mb.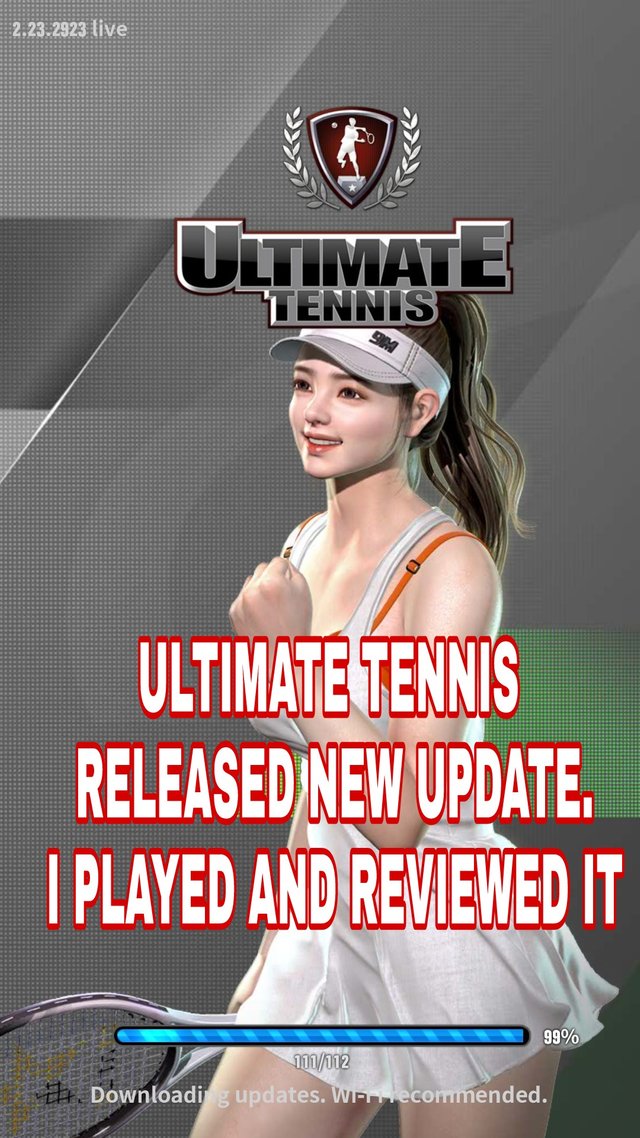 ---
---
---
---
This new update sees some addition of some amazing features which i must say, it makes it more lovely and okay. This new update comes with two items:
1. UPGRADE REWARDS
2. ARENA 7 WAS ADDED
Some say only two update for such MB. To me is worth it. Get to know this, more than you expected are encrypted in the game. The game characters takes a cool twist and they looks cool.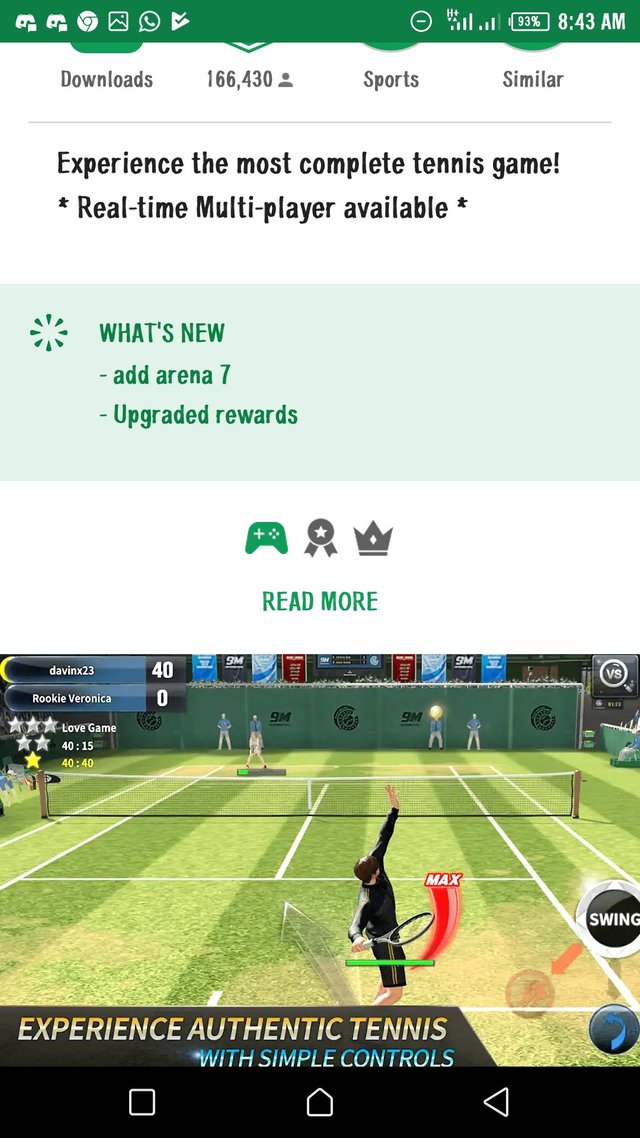 The game will surely places your phone in a landscape mode, but for real, you can always switch the mode to portrait mode.
---
---
---
For those still new to ANDROID PLAY STORE, THIS IS HOW TO GO ABOUT IT.
The first here is to make sure you located playstore in your phone menu (remember, all phones got their menu settings and arramgement).
Now, Go to your Android phone,
Search for play store (through the menu of the phone)
Now when you locate playstore,
open it
At the top of the app,
Search for the name of the game you looking for, then press enter, it will bring out the name of the game and other related game to be precise, click on the one you looking for.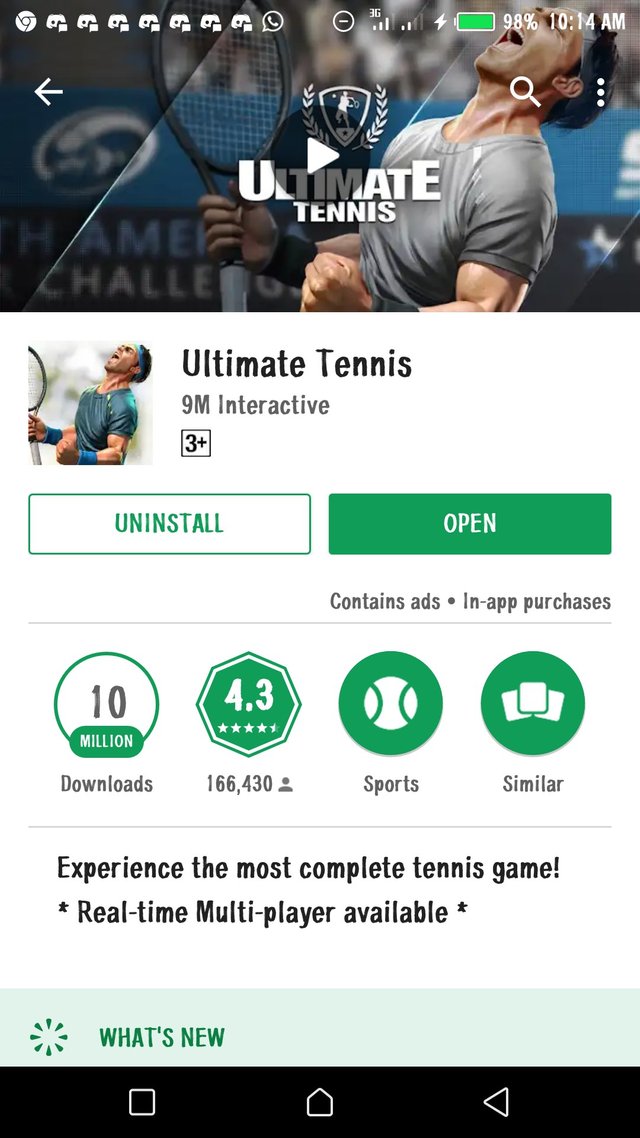 ---
---
---
Kudos to those who can download and locate playstore on their phone.
BRIEF INFO ABOUT THE GAME
If you are a lover of Tennis sport, you should fall in love with this. This game is built by 9m INTERACTIVE GAME and it is currently one of the best Tennis game ever. It's required 180mb and more. This recent update sees the addition of patches which contributed to arena 7 and upgrade reward been added. One unique thing you need to get straight is that all the game players performs best in their playing court. That is how the game is customised and built.
For you to be the number one champion, you have to beat those players ahead of you. This game doesnt in any way lag with it powerful animations and graphic.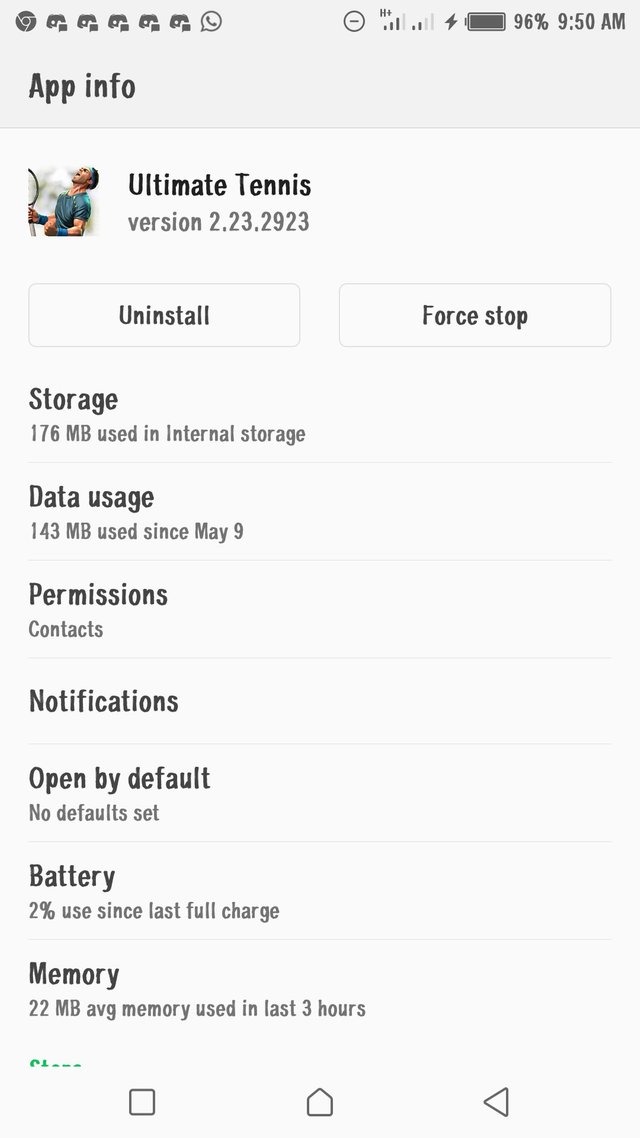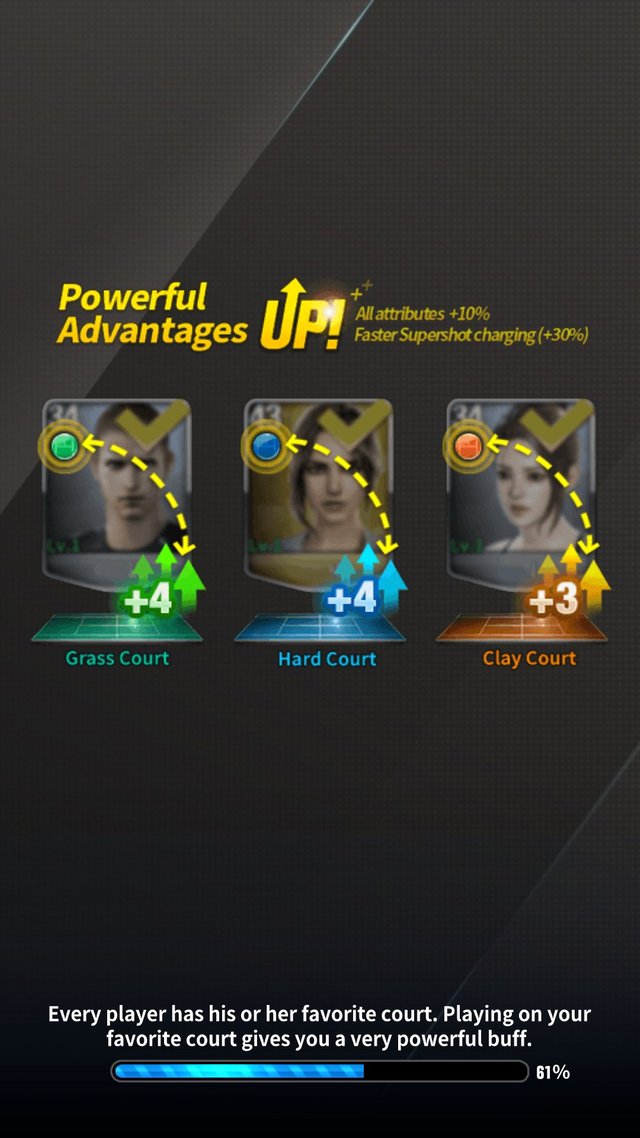 STEP BY STEP GUIDE ON HOW TO GET THE GAME RUNNING
NOW CLICK ON IT AND LUNCH THE GAME, YOU WILL COME ACROSS THE DEFAULT SCREEN STARRING MIKHAIL AND WITH A LOT OF ICONS.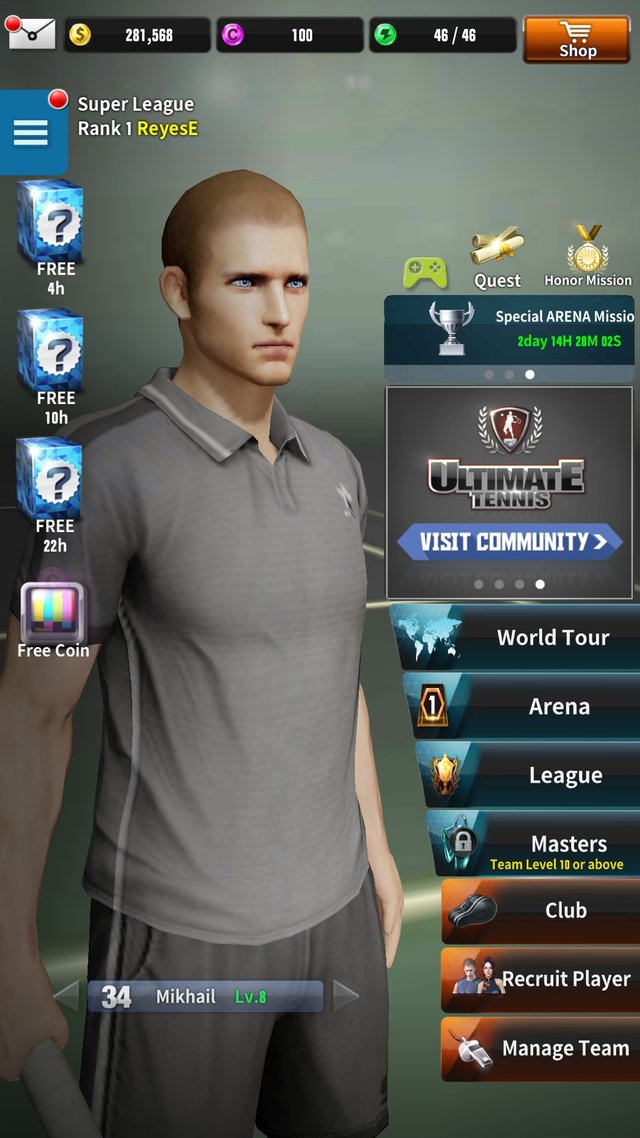 Now below is each function of the icon on the screen.
1. SUPER LEAGUE AND ARENA
THE ARENA SHOWS WHERE YOU ARE ON THE TABLE AND THE SUPER LEAGUE HELPS TO SEE WHERE YOU ARE IN THE LEAGUE TABLE. THE BOTH HELPS TO CLASSIFY YOU ON TOP 100.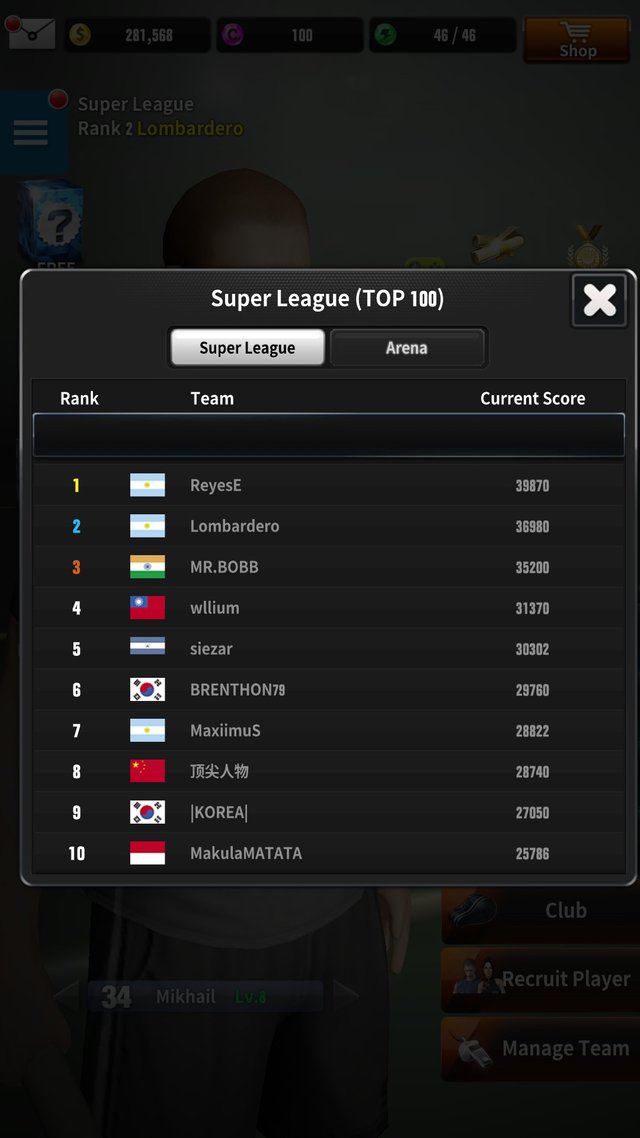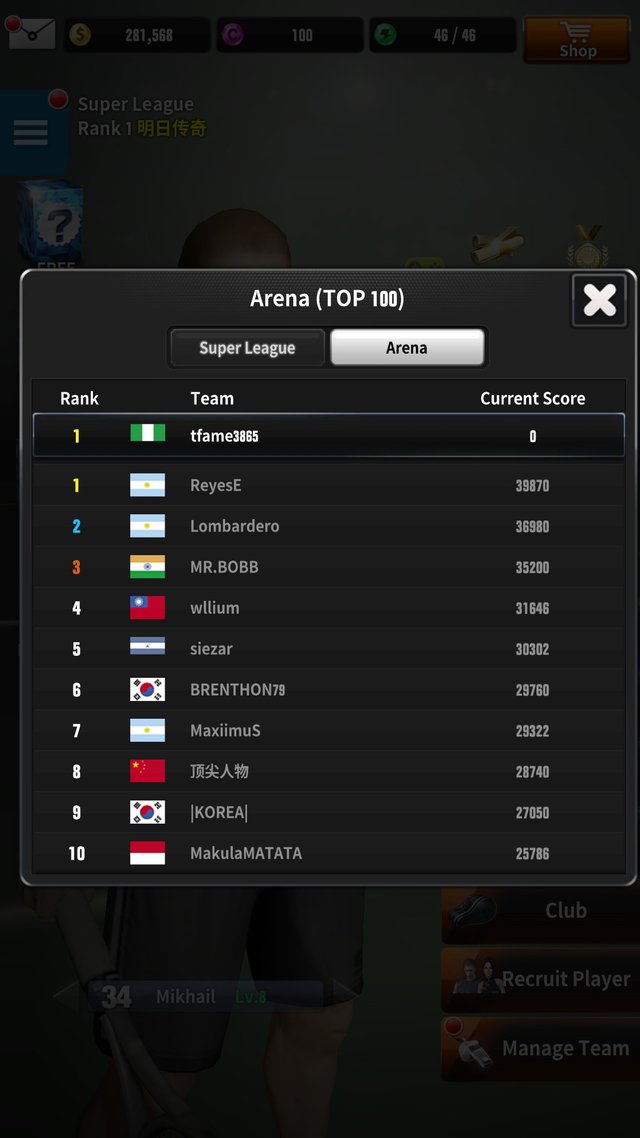 2. FREE 4H, 2H, 10H
WHEN YOU CLICK ON IT, IT WILL TAKE YOU TO A DIALOGUE WHERE YOU CAN PURCHASE ITEMS FREELY.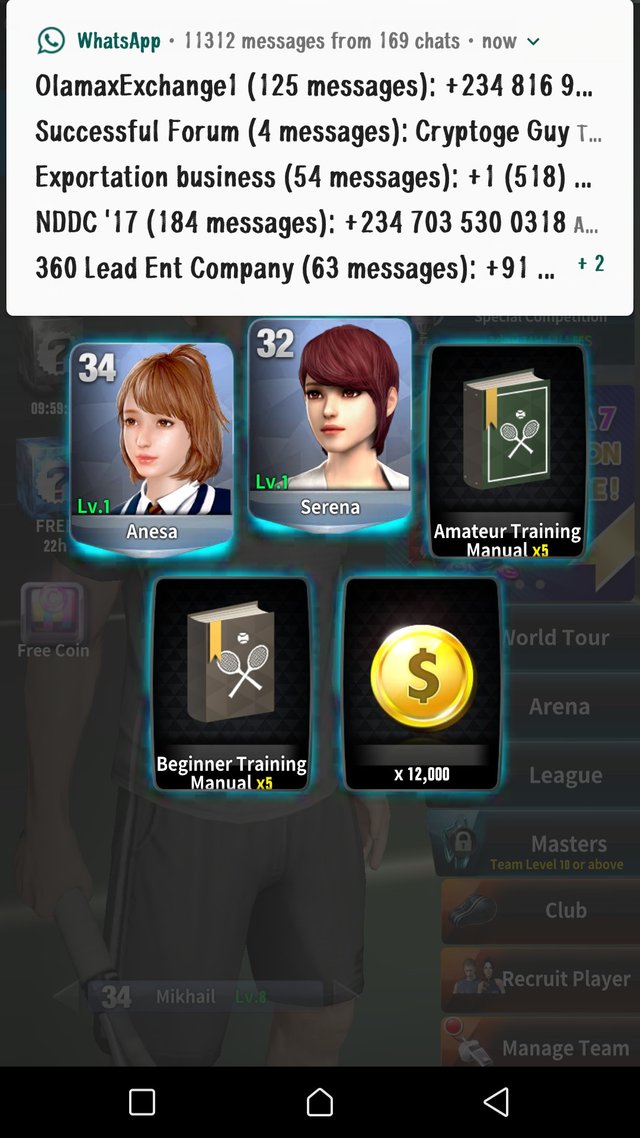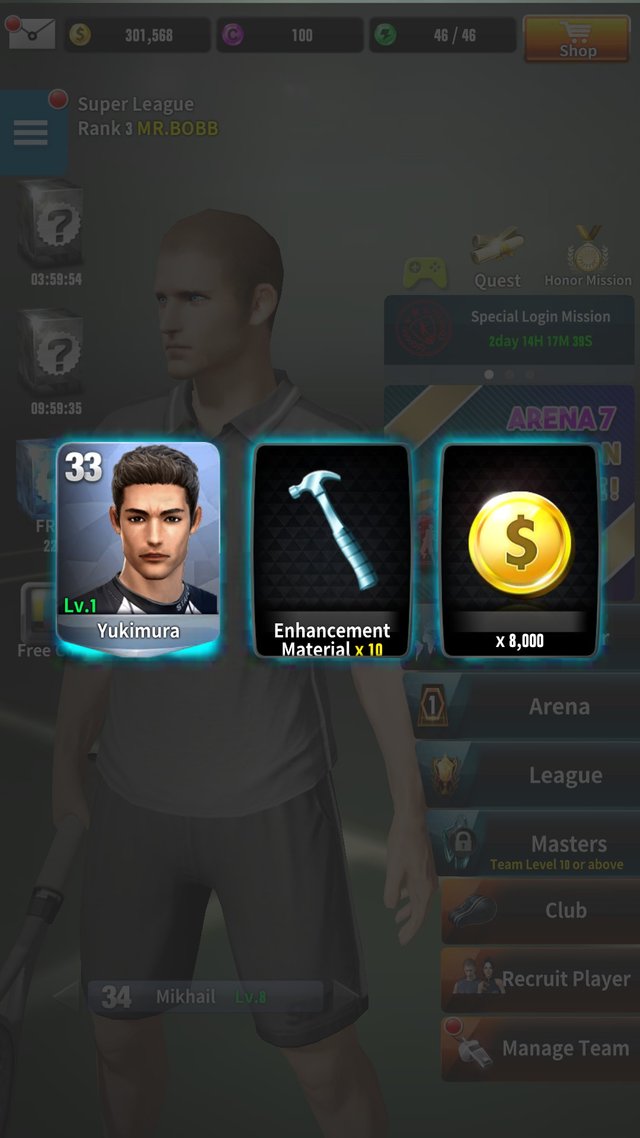 3. FREE COIN
WHEN YOU CLICK ON IT, IT WILL ASK YOU TO WATCH SOME VIDEOS AND DO SOME TASK, AFTER THAT YOU WILL BE GIVEN SOME COIN.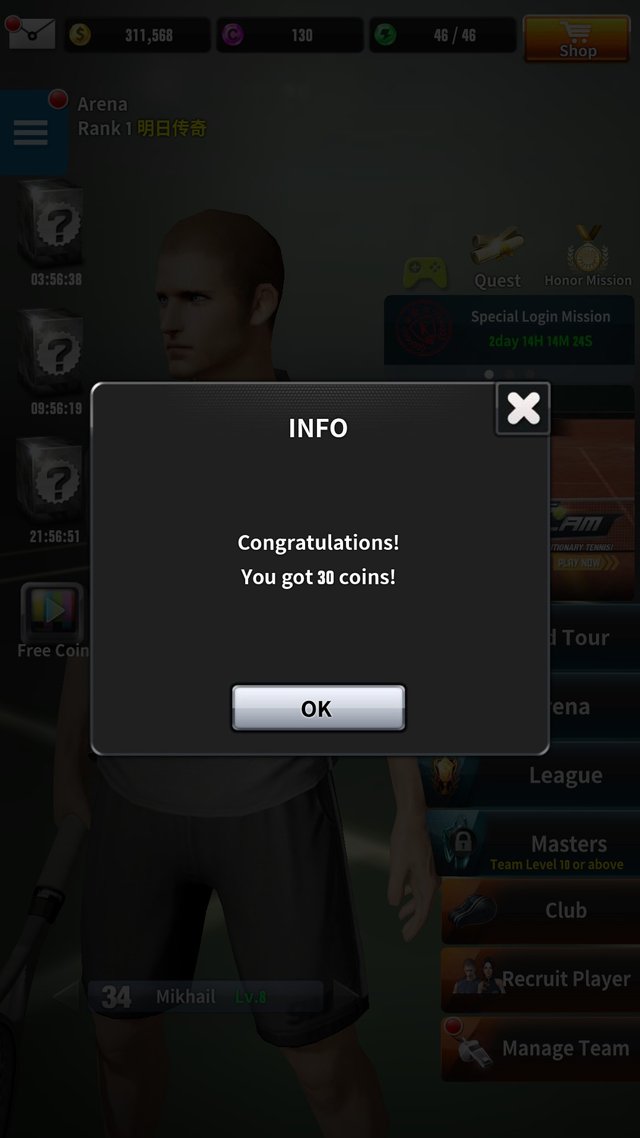 4. QUEST
THIS ARE TASK GIVEN TO YOU. YOU CAN EMBARK IN IT AND HAVE SOME FUN.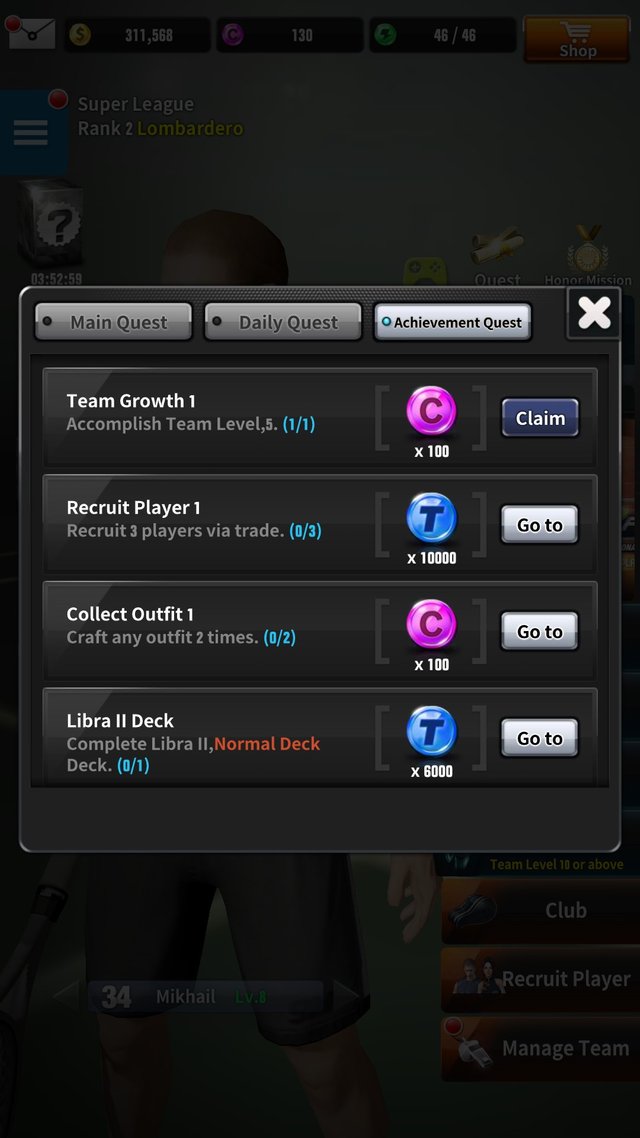 5. HONOR MISSION
THEY ARE TASK GIVEN YO YOU ALWAYS WHICH IT WILL BE A PRIVILEGE IF YOU HONOR IT.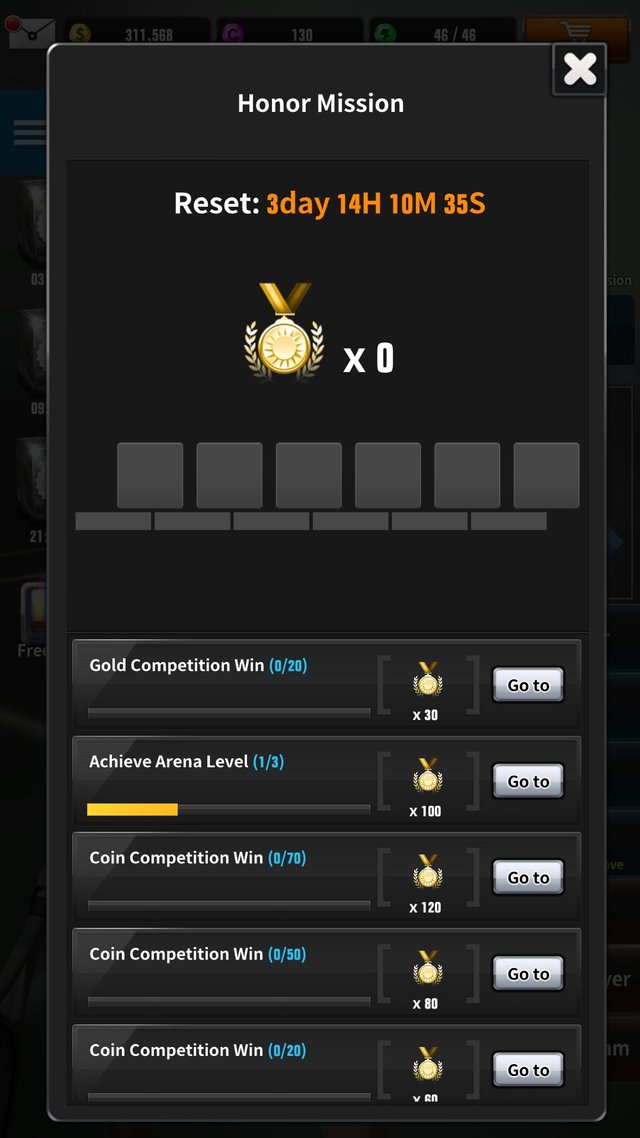 Now, let us progress to the Main face of the game, they are listed below:
6. WORLD TOUR
JUST LIKE THE NAME IMPLIES, YOU ARE GOING TO TOUR BY PLAYING DIFFERENT CONTINENTAL CHAMPIONS.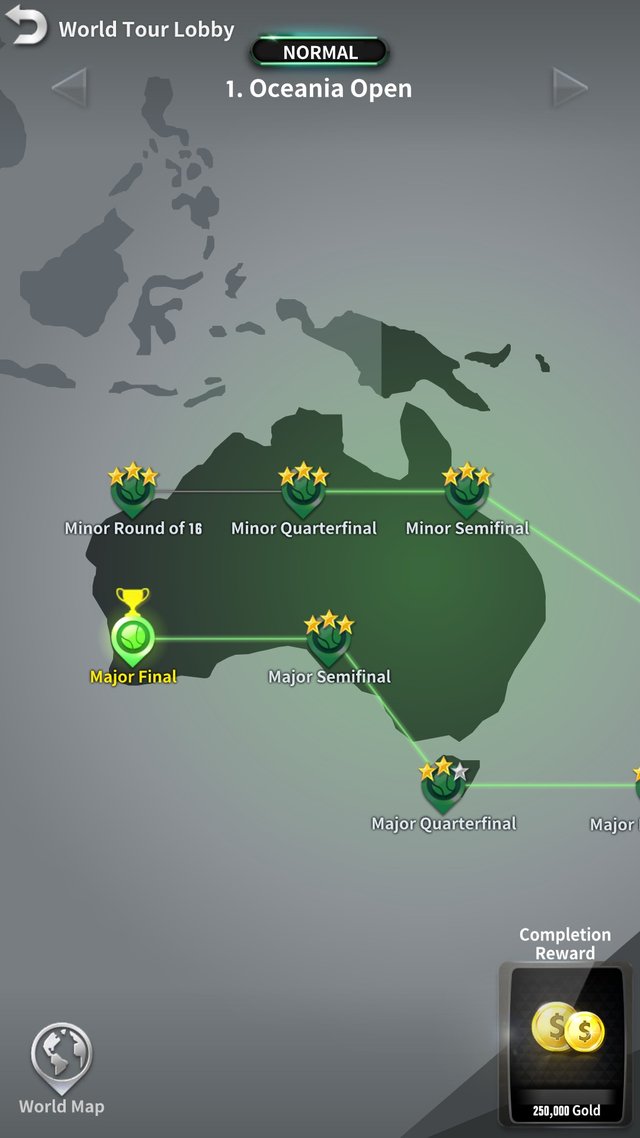 7. ARENA
YOU HAVE TO DEFEAT ANY CHAMPIONS IN YOUR ARENA. PLAY YOUR SELF TO GLORY.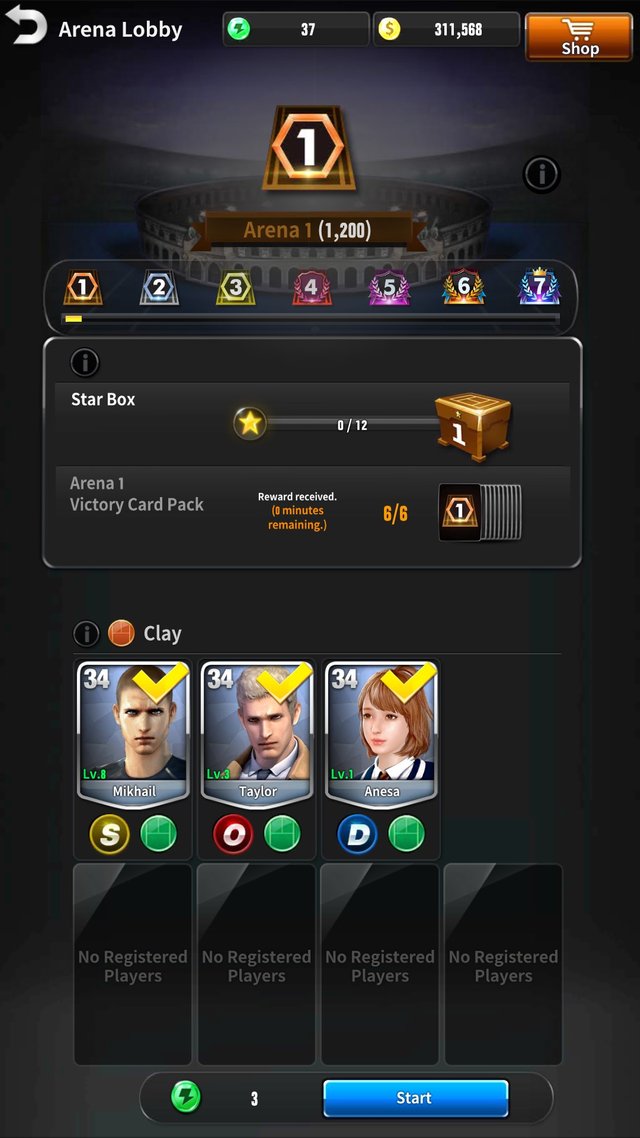 8. LEAGUE
WHAT IS REQUIRED HERE IS FOR YOU TO PLAY AGAINST OTHERS WHO ARE IN SAME LEAGUE WITH THEM. THE PERSON WHO TOPS THE TABLE WINS AFTER THE LEAGUE HAS ENDED.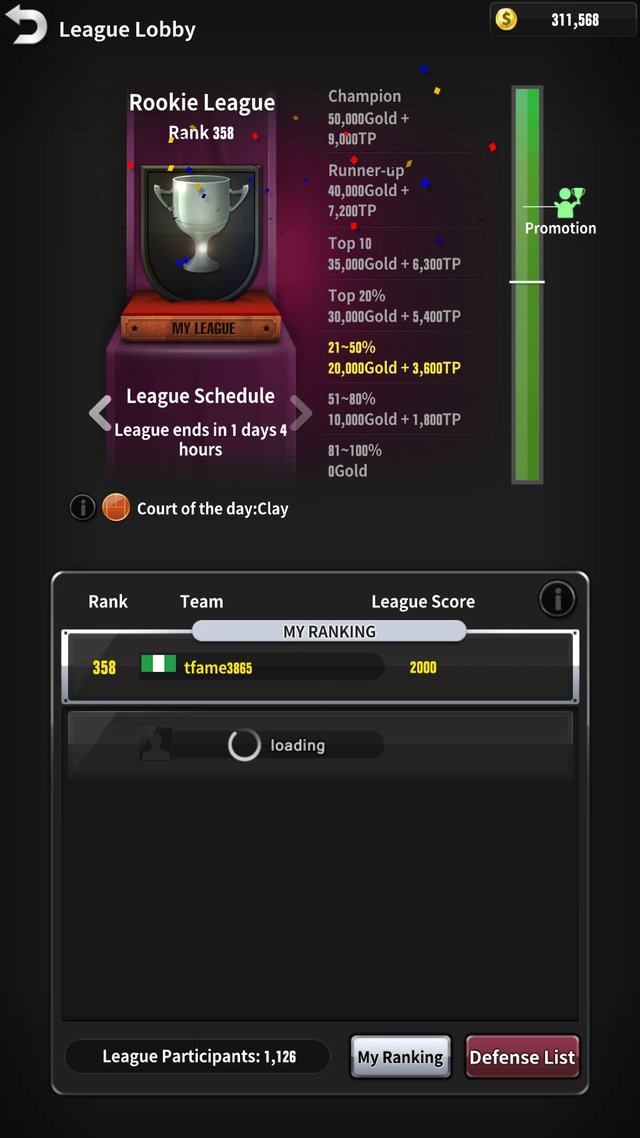 9. MASTER
THIS IS THE LAST STAGE, YOU GOT TO PLAY THROUGH ALL THE REST STAGES TO UNLOCK THIS. SO IT IS ALWAYS LOCKED PENDING WHEN YOU COMPLETE THE REQUIRED TASK.
10. RECRUIT PLAYERS
ONE COOL THING ABOUT THIS GAME IS THAT YOU CAN GO AHEAD AND STRENGTHEN YOU TEAM PERFORMANCE OR RECRUIT NEW PLAYERS. THIS OPTION IS MY FAVOURITE.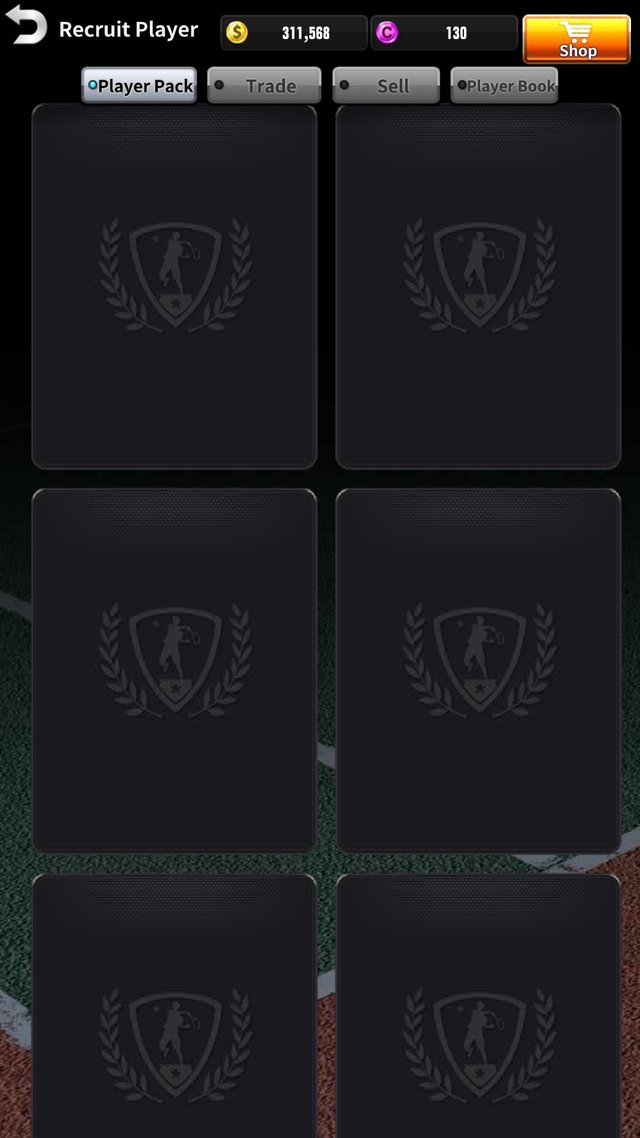 11. MANAGE TEAM
DO THIS BY TRADING YOUR PLAYERS OR VICE VERSA.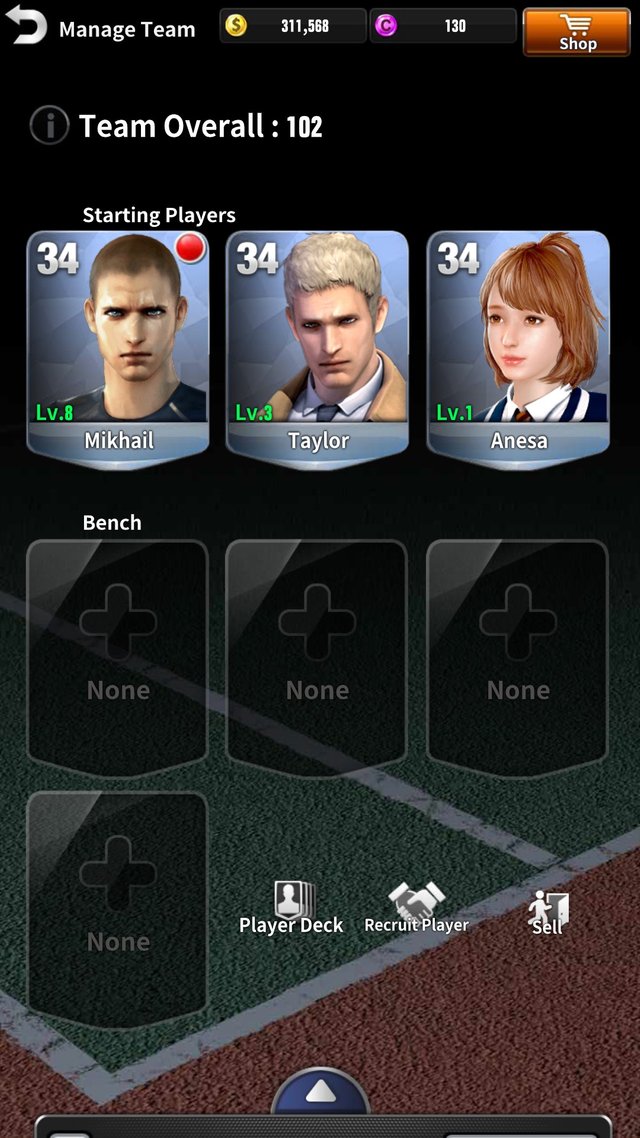 12. SHOP
DEFINITELY SHOPPING IS THE BEST AS YOU CAN MAKE GOO PURCHASE WITH IT. GET YOUR CARD READY IF YOU WANT TO MAKE THIS SHOPPING.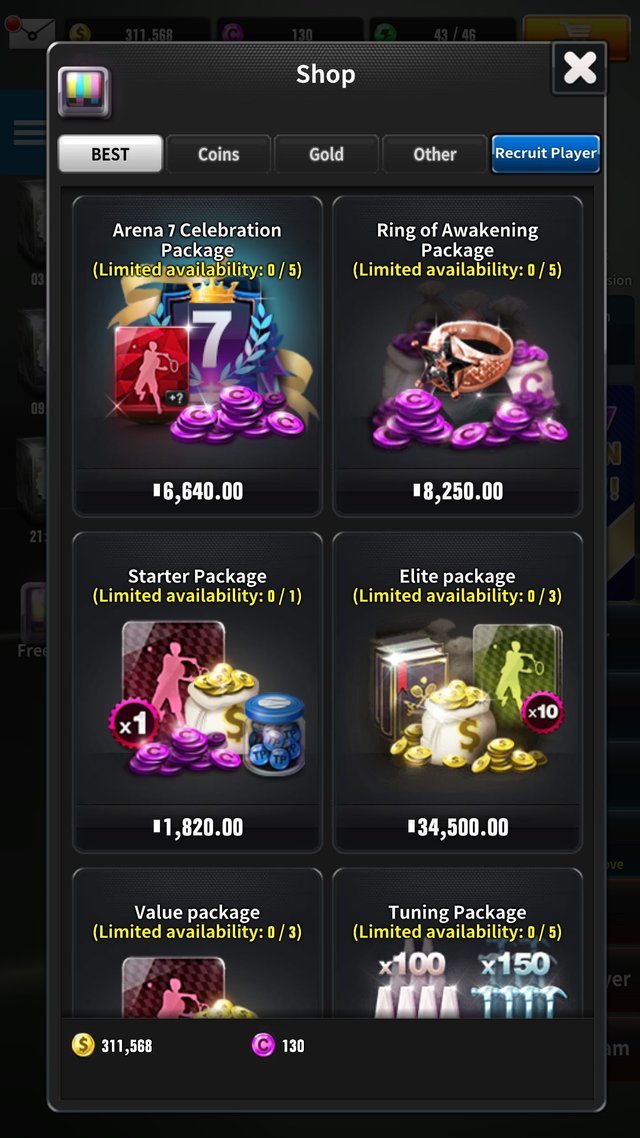 ---
---
---
Below are some additional info you going to need before you dive in to downloading the game.
| Game | Review |
| --- | --- |
| * SERIES | * ULTIMATE TENNIS |
| * UPDATED | * 23RD MAY, 2018 |
| * DOWNLOAD | * 500,000 PLUS ANDROID |
| * DEVELOPER | * 9M INTERACTIVE GAMES |
| * PUBLISHER | * 9M INTERACTIVE GAMES |
| * VERSION | * 2.23.2923 |
| * Rating | * 4.1 |
| * Graphic | * 9/10 |
| * Sound | * 8/10 |
| *controls | * 9/10 |
| * gameplay rating | * 9/10 |
| * size | *180 MB AND 1GB RAM plus Android 4.5 AND above |
| * Developers country | * CHINA |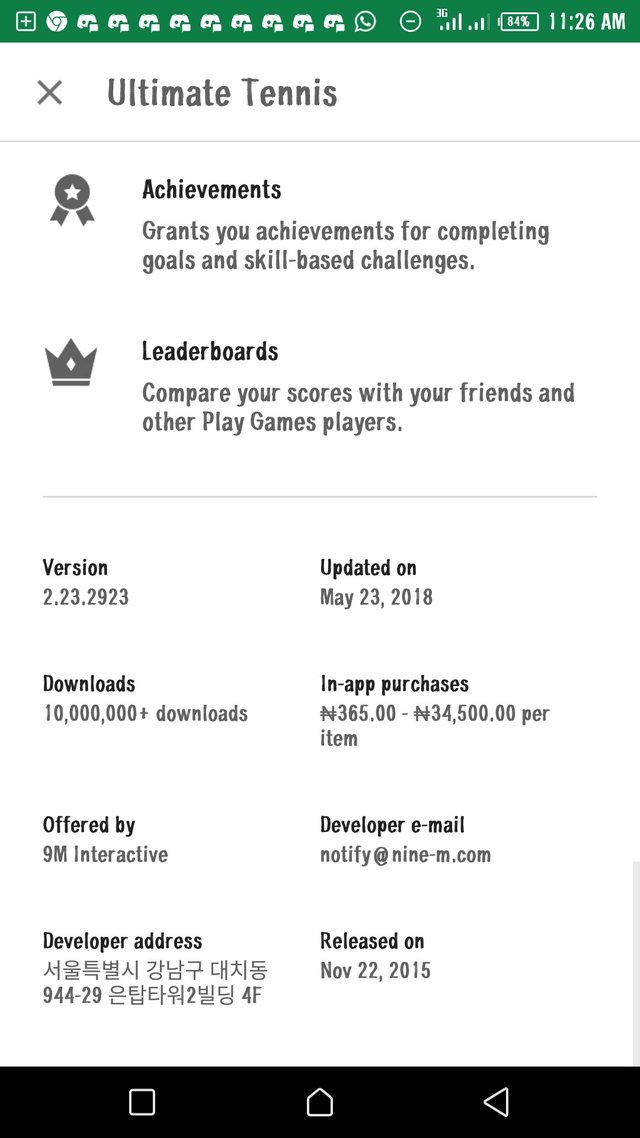 ---
---
---
Game played with my infinix zero 5
GRAPHIC
IF YOU OBSERVE CLOSELY, YOU WILL SEE FROM THE PIC THAT THE PICTURES IS SO NEAT AND POWERFUL. THAT ALONE SHOULD JUDGE AND TELL US THAT THIS GAME GRAPHIC US ONE OF A KIND AND WITH SUCH GRAPHIC, IT DOESN'T LAG.
CONTROL
THE CONTROLS ARE ON THE SCREEN, WITH EACH HAVING IT FUNCTIONS. YOU CAN LOOP, SMASH, SWIPE LEFT AND RIGHT ETC. YOU CAN MAKE SELECTION OF THE GAME CONTROL YOU LIKE, E.G: THE ONE HAND CONTROL AND TWO HAND CONTROL.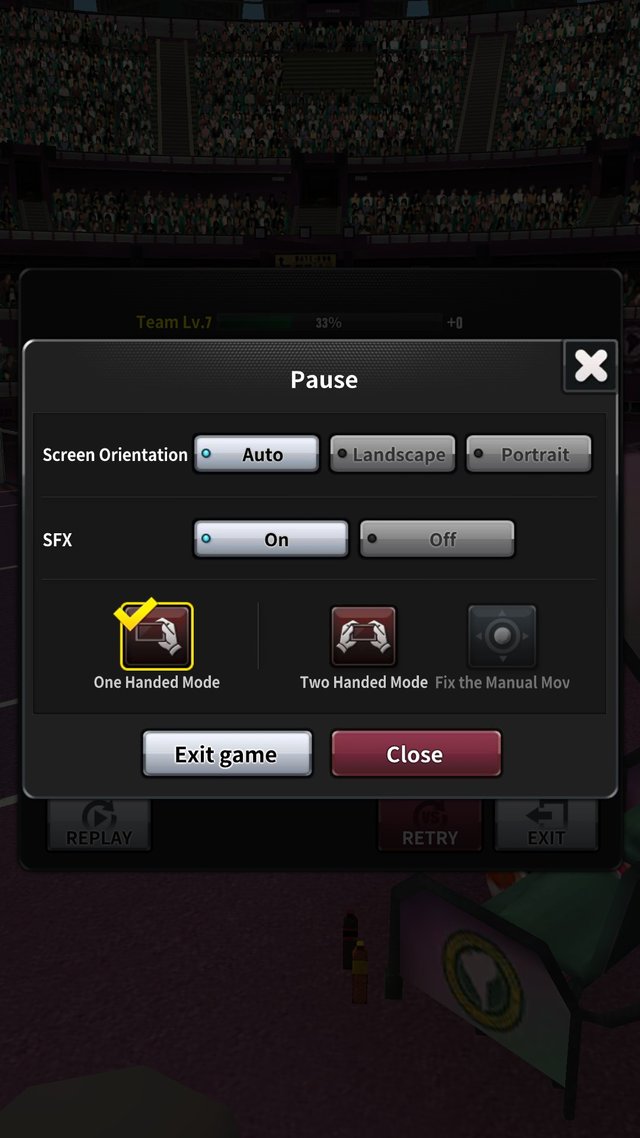 SOUND
VERY ENTERTAINING, SUPERB AND COOL. THE MUSIC HELPS YOU TO GET COOLED OFF WHEN PLAYING THE GAME.
DISLIKE
COMPARE TO IT PREDECESSOR, I NOTICED THE GAME SOMETIMES CRASHES AND THIS NEEDS TO BE WORKED ON AS AM USING 8GB RAM PHONE.
LIKE
THE NEW UPDATE MADE UP MY DAY AND I AM IMPRESS. THE LEVEL 7BWHICH IS ADDED IS COOL AND DIFFICULT WHILE THE UPGRADED REWARD ADDS MORE JUICE.
APPRECIATION
AS USUAL ALL MY APPRECIATION GOES TO THE GAME DEVELOPER (9M INTERACTIVE GAMES) PUBLISHER AND IF POSSIBLE, ALL THOSE WHO SHALL IN ONE WAY OR THE OTHER READ THIS.
All pictures SNAPPED WITH MY INFINIX ZERO 5 PHONE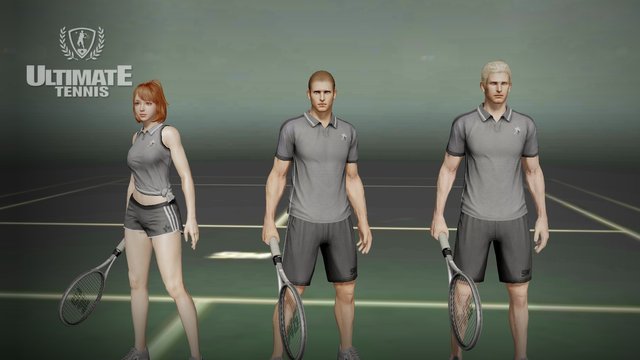 KINDLY
UPVOTE
COMMENT
RESTEEM