PRECIOUSBABY PLAYED KIDS IMPOSSIBLE BICYCLE RIDE AND REVIEWED IT
---
---
---
For sure, i am not a fan of the regular writing, i take my time out and play the game before i jump into any review. My cousin told me about this game called kids impossible bicycle ride but i was too busy to check on it before he later came visiting and behold he showed me the game me and i love the graphic and texture (am a fan of graphic), so i picked up my phone, went to google play store and download it over. And behold i must say, i was happy to have the game running on my device.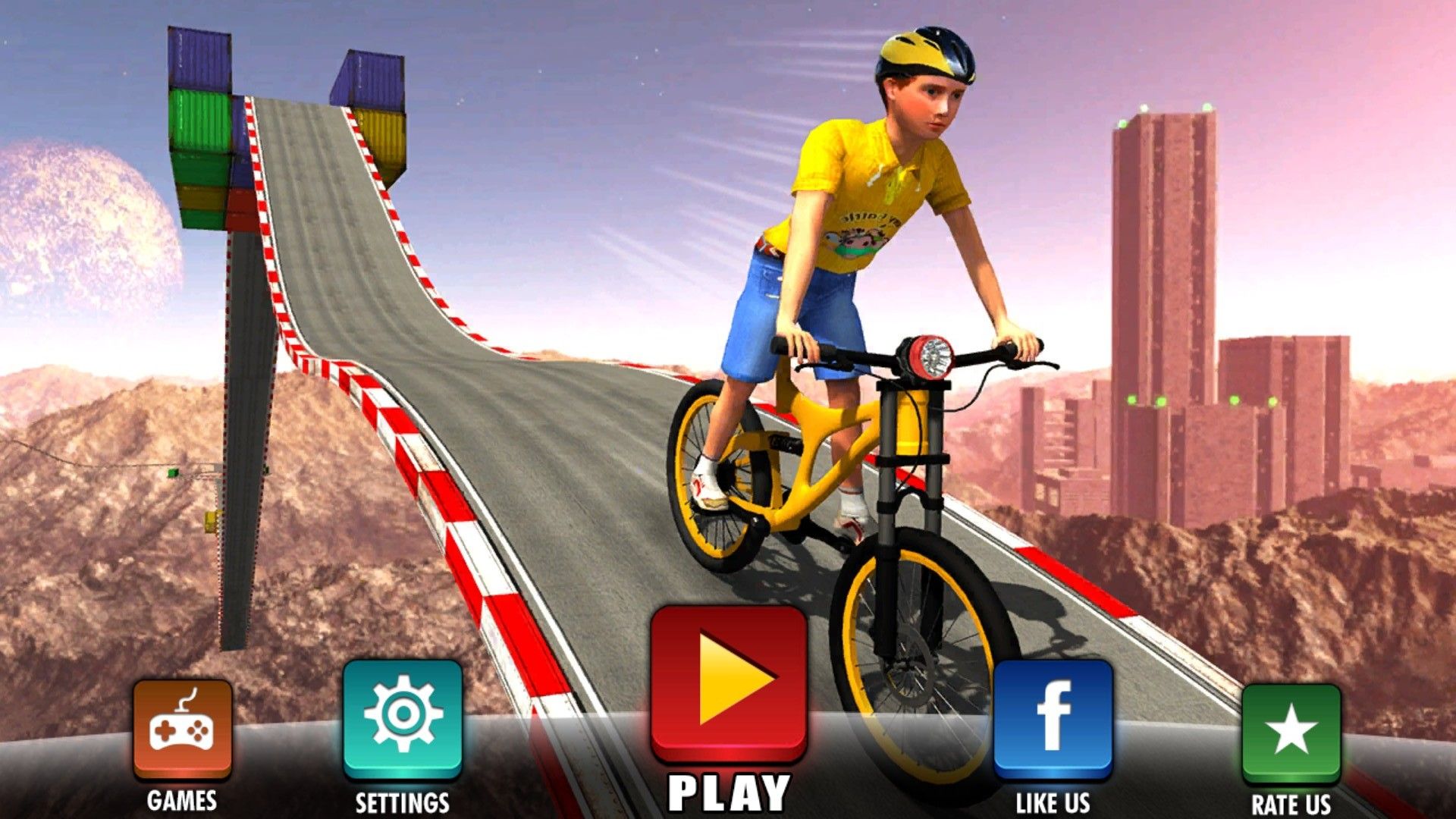 I had to play the game for some time before i decide to make a review on it, the reason been that i want to understand it properly.
BRIEF INFO
Just like your normal bicycle ride game, you have yo put up some amazing stunt displaying till you get to the normal finishing line. Remember time is ticking and you got get task done before it is too late.
You got two game menu mode to embark on, the endless runner mode and the levels mode. I beg you, you going to sweat your ass out before you can even think of getting passed any level/mode. I love it difficulty but the control is what gave me headache, although am fairing well in this game and right now i am doing better than my cousin lol. The game menu settings is very easy and you arent get to crack your head while trying to located the various menu and again the ability for we to choose the control we need makes it more cool. This game on it own, contributed little to how we drive if eventually you are a driver. With the bending corner, you should have it on your mind that you will need to slow down before you you can follow the route.
---
---
---
Now these are some of the things you will surely get to see from this lovely game.
First of all, for we to get started let me give a hint on how to download the game from play store.
Go to your Android phone,
Search for play store
Now when you locate playstore,
open it
At the top of the app,
Search for the name of the game you looking for, then press enter, it will bring out the name of the game, then click on it and download it.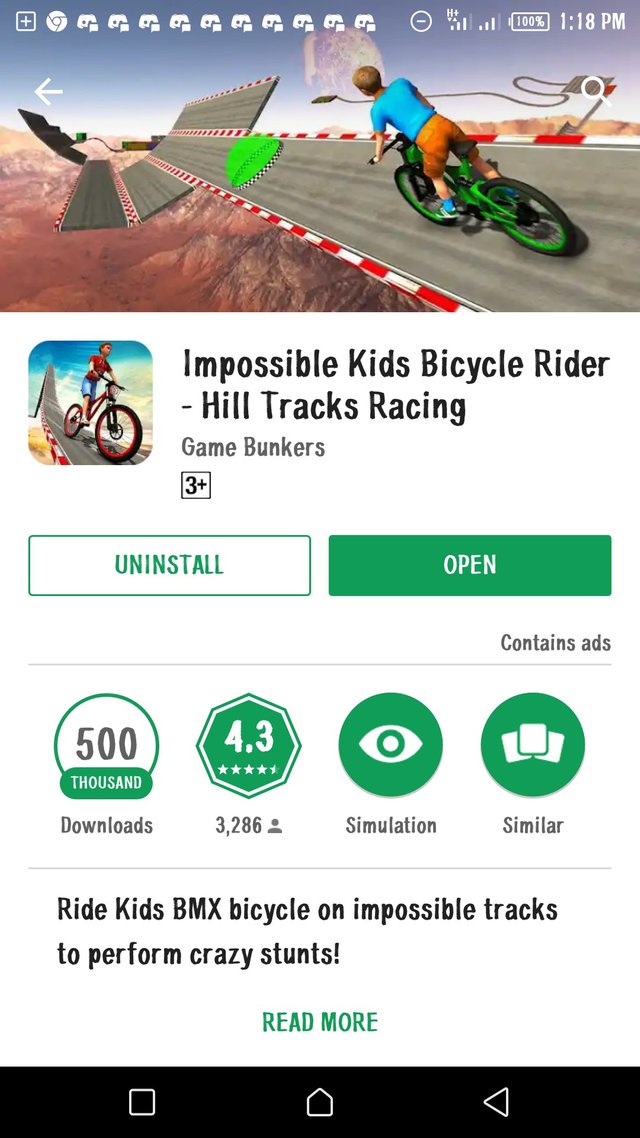 ---
---
---
So with that little tutorial, i know some of you now knows how to download the game. So let us progress to the game in particular.
First the cool thing about this game is that it is an offline game, so we not gonna waste the hell out of data lol. So when you load it, you get across the name of the Game developers which is Unity.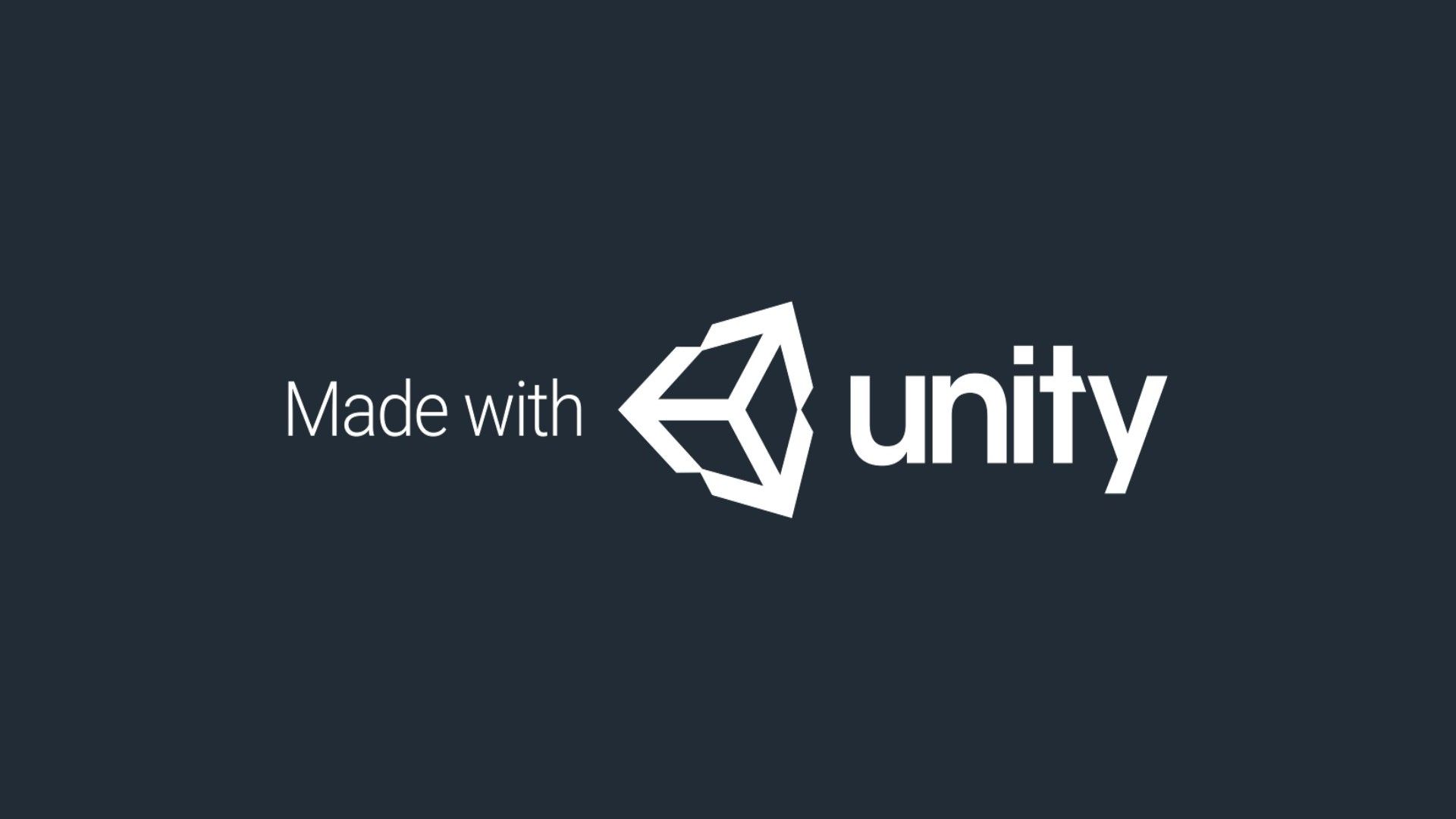 After that it will load a page for the game options like the GAME, SETTINGS, PLAY, LIKE US AND RATE US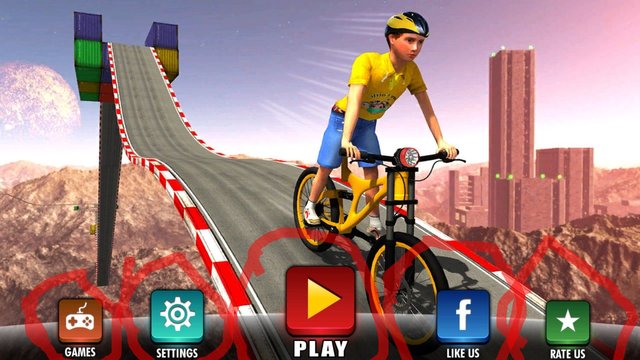 ---
---
---
Now each of the four menus have it own interpretation, like the game menu, if you click it, it will take you to play store where you can download the game.
LIKE THE SETTINGS MENU, when you clicked on it, it will take you to a page where you can lower the game sound mode or choose the bicycle control mode like changing it to TILT and BUTTON CONTROL.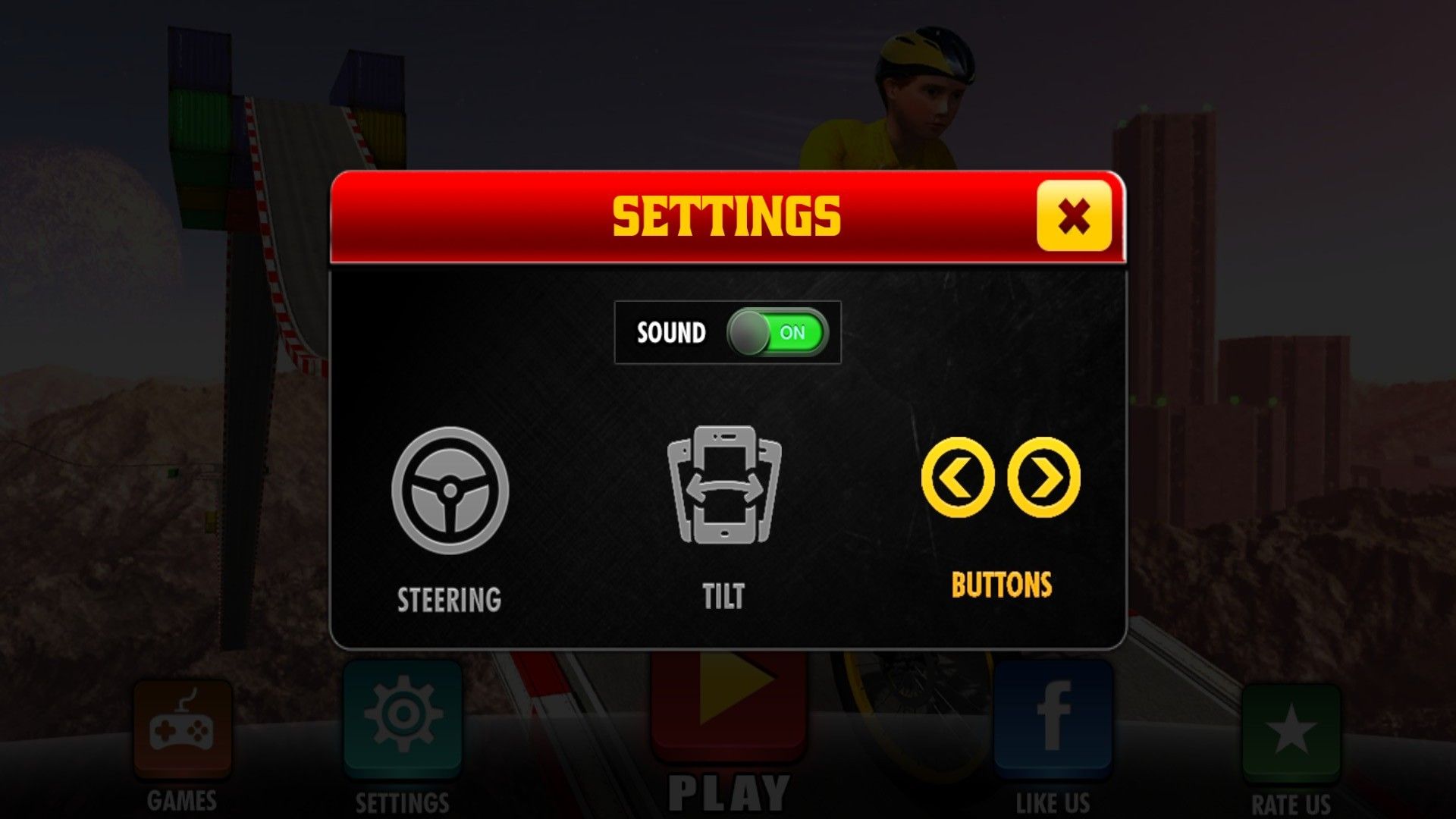 play menu
This menu is for you to start the game play and it also has the setting mode for control and sound while the play is to start the game by choosing the game mode like the endless mode or levels mode.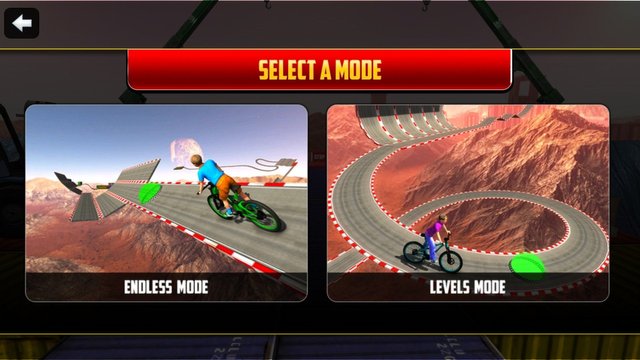 You also have free cash under it which you can use in getting free reward/gold but u have not tried it at all. But the bottom line is that it is definitely for reward.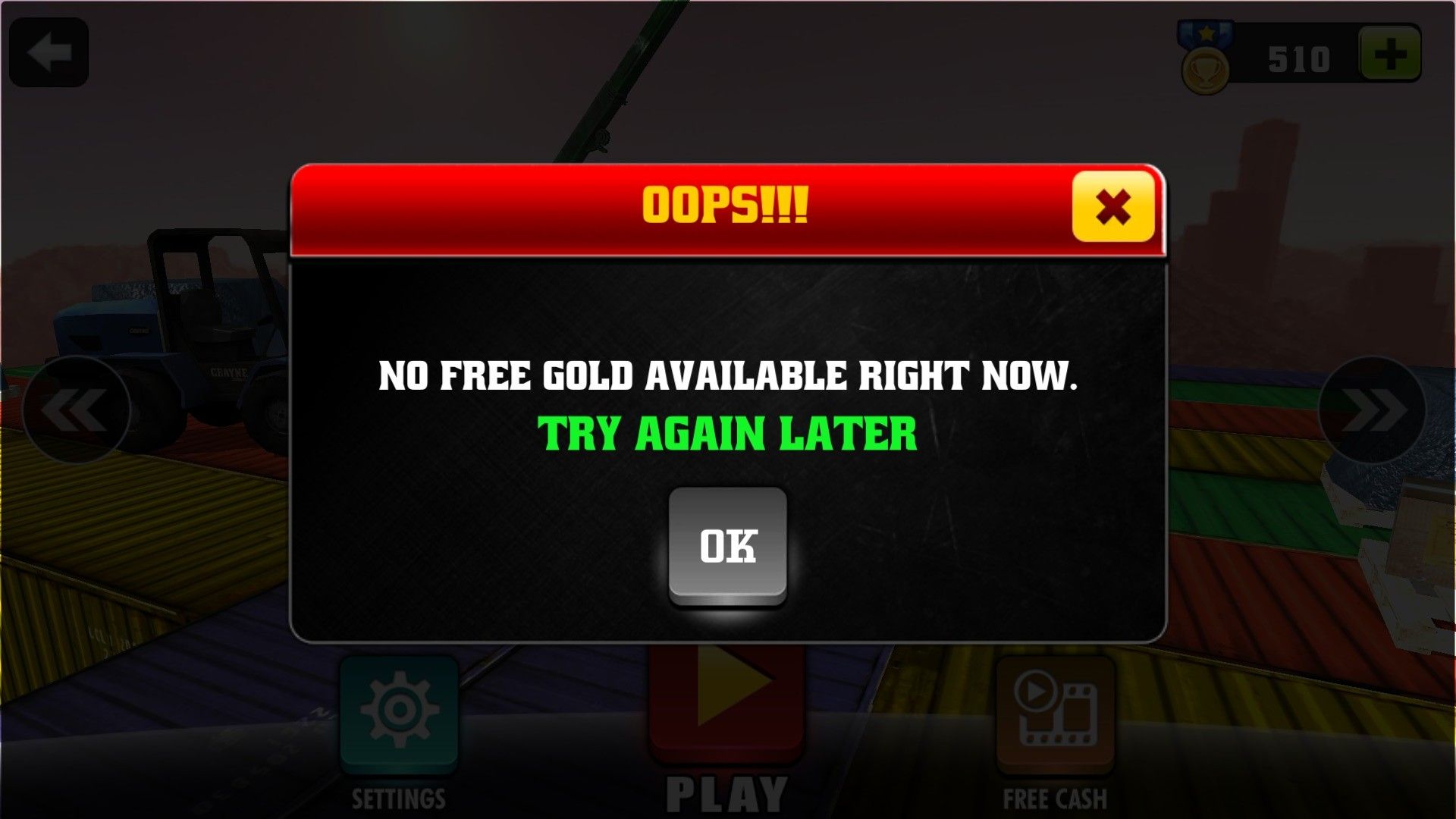 The LIKE US AND RATE US IS FOR YOU TO LIKE THEM ON FACEBOOK AND ALSO RATE THEIR SERVICE.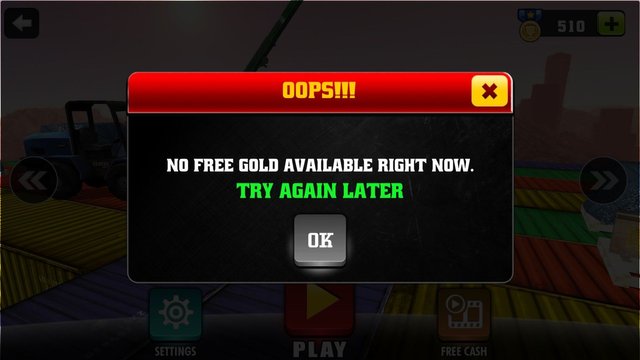 I have played the game countless time, so on my next game review, i will make sure i show you how the endless run mode and the other mode is. But before then, look at more of the game info from play store below.
| Game | Review |
| --- | --- |
| * SERIES | * KIDS IMPOSSIBLE BICYCLE RIDE |
| * UPDATED | * 19TH JULY, 2017 |
| * DOWNLOAD | * 500,000 PLUS ANDROID |
| * DEVELOPER | * BUNKERS GAME |
| * PUBLISHER | * BUNKERS GAMES |
| * VERSION | * 1.0 |
| * Rating | * 4.5 |
| * Graphic | * 9/10 |
| * Sound | * 8/10 |
| *controls | * 9/10 |
| * gameplay rating | * 9/10 |
| * size | * 59.99 MB AND 1GB RAM plus Android 4.5 AND above |
| * Developers country | * CHINA |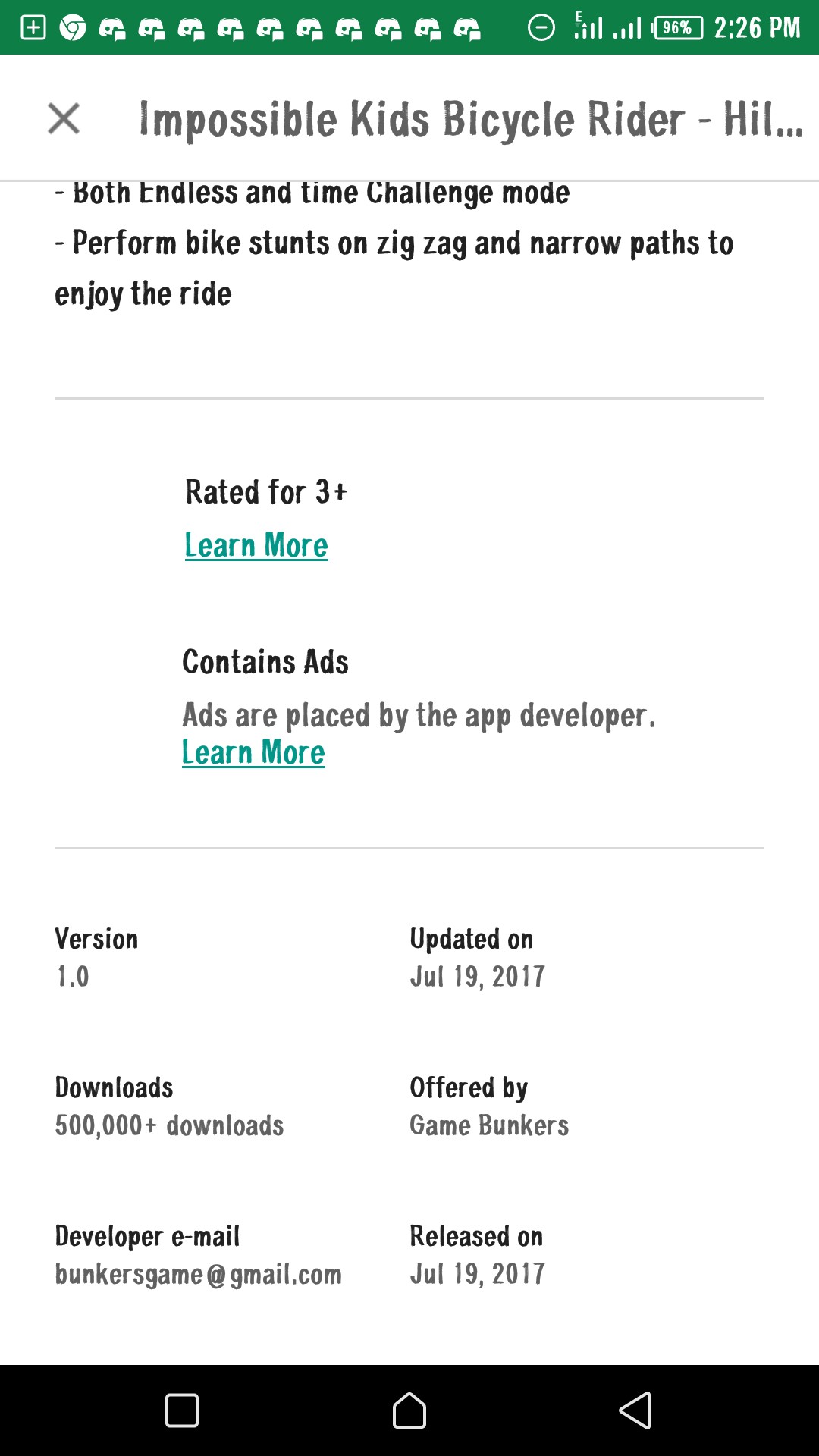 ---
---
---
Game played with my infinix zero 5 and no lag was noticed when playing it.
GRAPHIC
THIS IS WHAT REALLY ATTRACT ME, IT IS REALLY TOP NOTCH AND LOVELY.
CONTROL
IT REALLY NEEDS A LOT OF IMPROVEMENT, DAMN IT, IT IS SO HARD AND NOT THE BEST FROM MY ANGLE. THE TILT CONTROL NEEDS SOME TOUCHING.
SOUND
THERE IS NOTHING WRONG WITH THIS TO BE PRECISE, SO ON POINT, THUMBS UP.
DISLIKE
Just little touch from my observation, i can deduce that the control is the major problem here, to swift is limited and that hinders the game performance and speed as i sometimes slow down to so i wont fall out. This has to be corrected as soon as possible.
LIKE
Graphic is what entice and i was like i need more of this lol. I also love the game customer care service, they are trying their best to keep customers issue sorted put. Thumbs up to them
APPRECIATION
ALL APPRECIATION GOES TO THE GAME DEVELOPER AND PUBLISHER AND IF POSSIBLE, ALL THOSE WHO SHALL IN ONE WAY OR THE OTHER READ THIS.
All pictures SNAPPED WITH MY INFINIX ZERO 5 PHONE
KINDLY
UPVOTE
COMMENT
RESTEEM