DREAM LEAGUE 2018 STILL MY BEST SOCCER GAME - MY FULL REVIEW
---
---
---
Dream league is still my best soccer game. I am currently enjoying this lovely game which is been developed by FIRST TOUCH GAMES.
I was really upset with it predecessor like the main DREAM LEAGUE which lacks so many things especially when it comes to the graphic and again it controls.
With dream league 2018, your dream is already a reality as you can have all your required players to your side. You already knows the feeling when you got players like Cristiano Ronaldo, Messi, Neymar, Suarez, Salah etc in same side.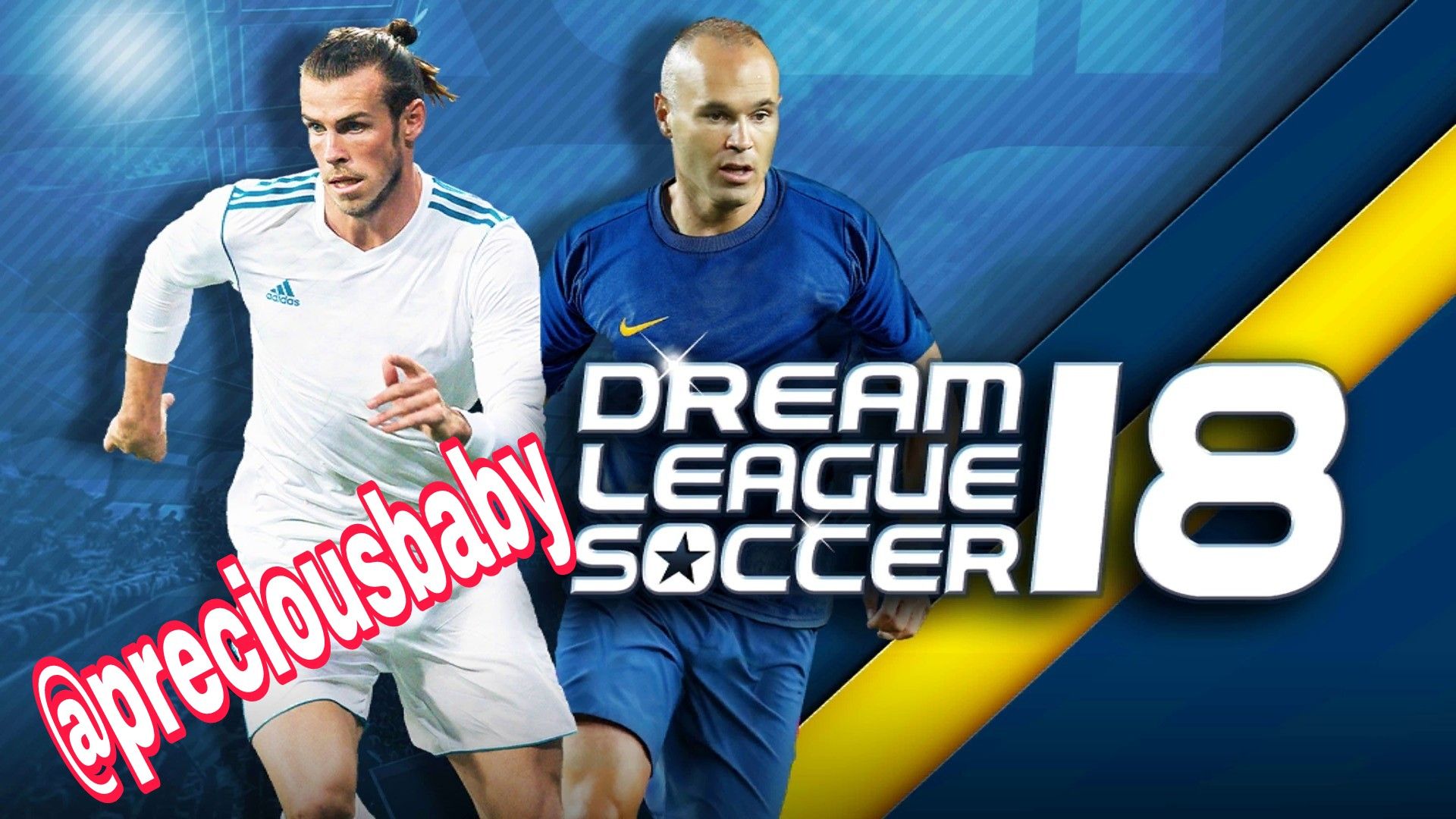 INTERFACE
ONE UNIQUE THING ABOUT THIS GAME IS IT INTERFACE AND HOW IT WAS BUILT. I sincerely love how FIRST TOUCH DID THEIR VERY BEST IN MAKING SURE WE GOT ATTRACTED. WHEN YOU LOAD THE GAME, YOU WILL COME ACROSS THE FIRST TOUCH LOGO and after that it will load to your DASHBOARD Where you will see the following:
Fixtures - the current team you are about to play

options - YOU WILL SEE game settings, replay viewer, credits and Records

transfers - where you can buy new players

Team management --- your formation role

My Club --- You will be able to get your club details here.
check the screenshot below, you will see the name of my team written in it.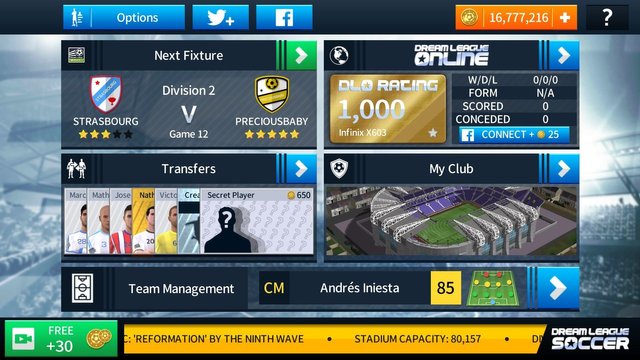 ---
---
---
---
---
---
WHAT SECRET PLAYER PURCHASE MEAN
This is one option i fancy as it is really interesting. There comes a time in this game where you will be notified about some big names players who you can get with ease. This options really helps to strengthen the team. Now all you have to do is to select the hidden option and it will display the player behind it.
Below is how it looks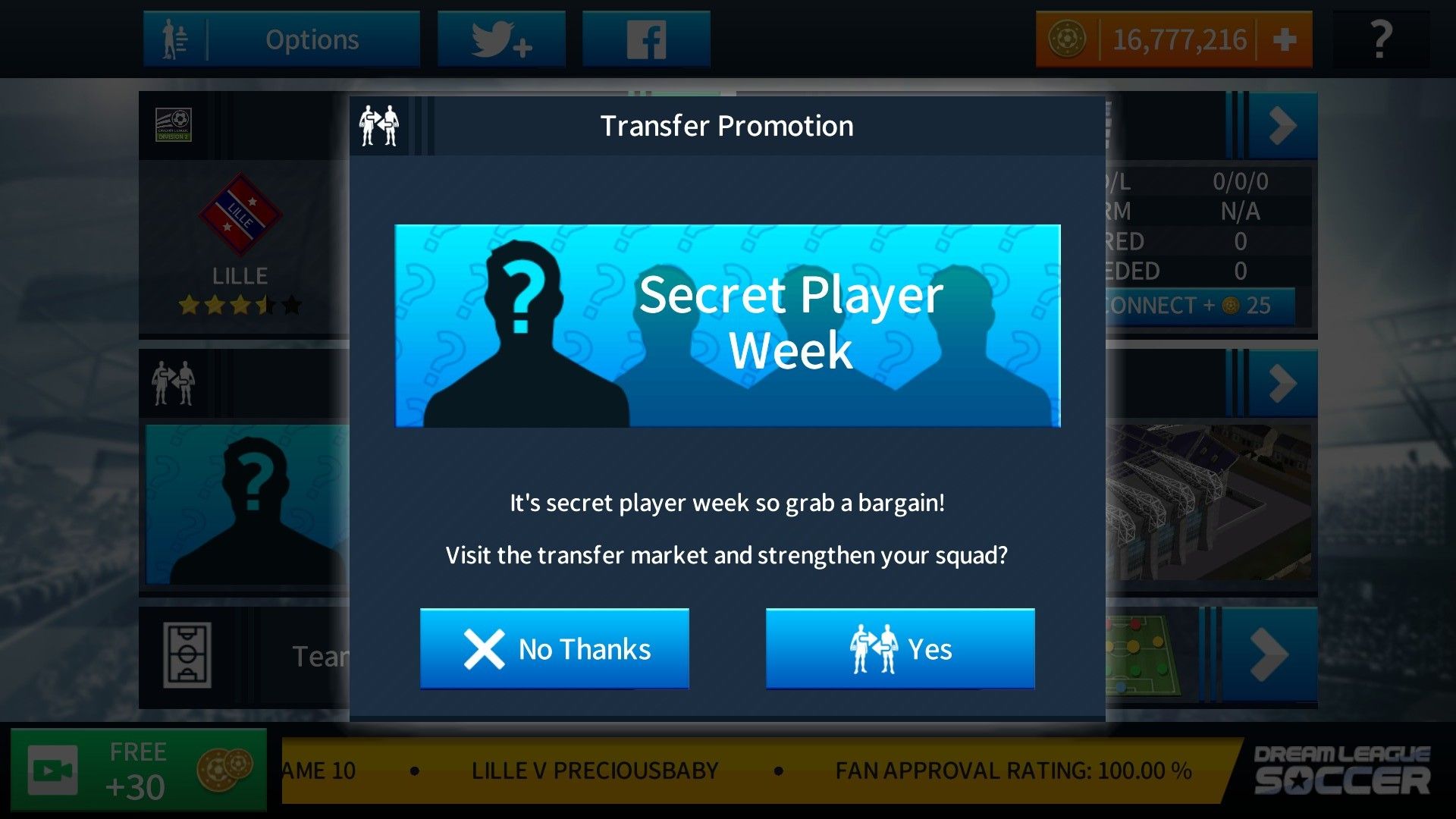 The above is when you notified of secret players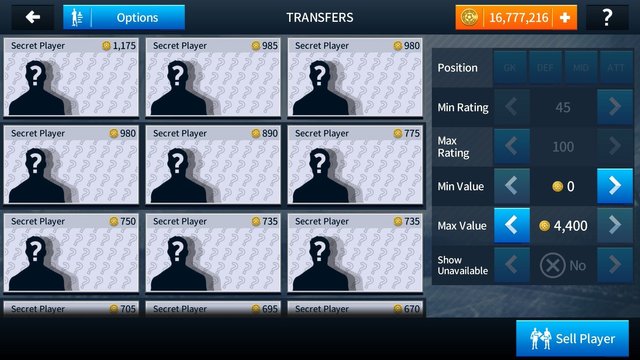 The above is when you making your selection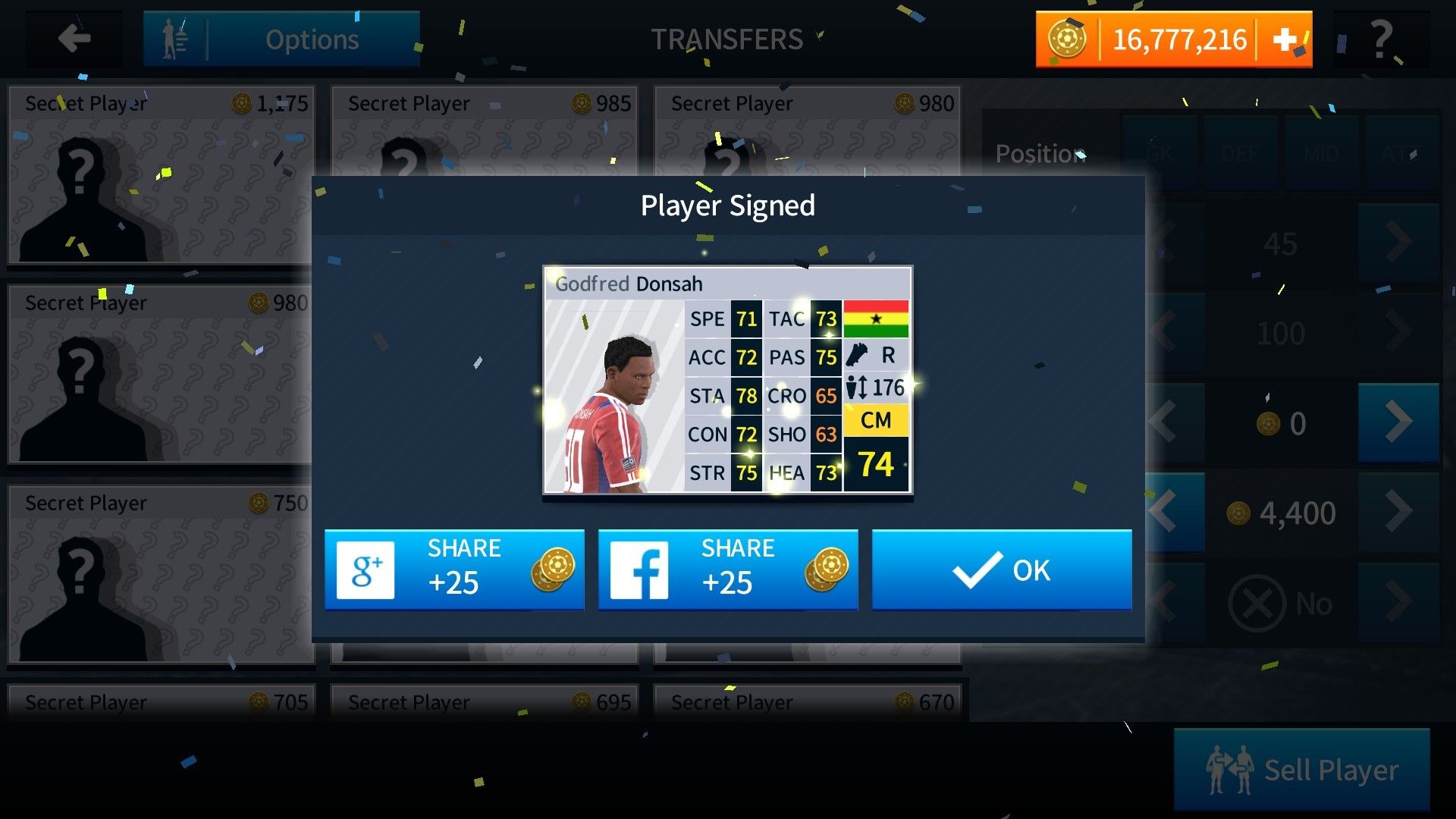 The above is when you have made you selection.
Sometimes it doesnt turn out well as you will be rewarded with player you never bargained for lol and immediately i see such, trust me, i just resell the newly purchase player lol.
---
---
---
MY TEAM
HEALS, ROLE AND PLAYER DEVELOPMENT ARE THE THREE THINGS YOU WILL FIND HERE.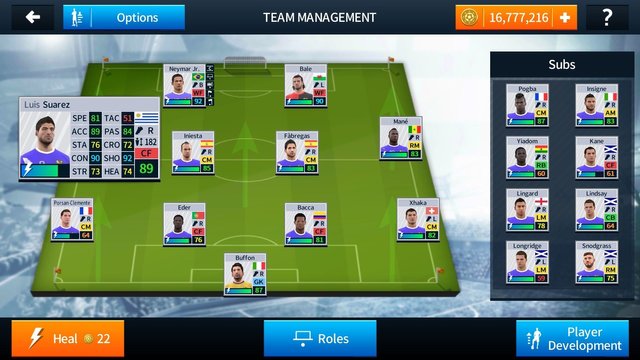 What did we need them for?
Assuming your player power level is low, you can just click on the player and click on heal, it will be revived back to 100% fitness.
Player development
This on it own is for you to make sure you improve your players in some keys areas they missing out like defending, attacking etc.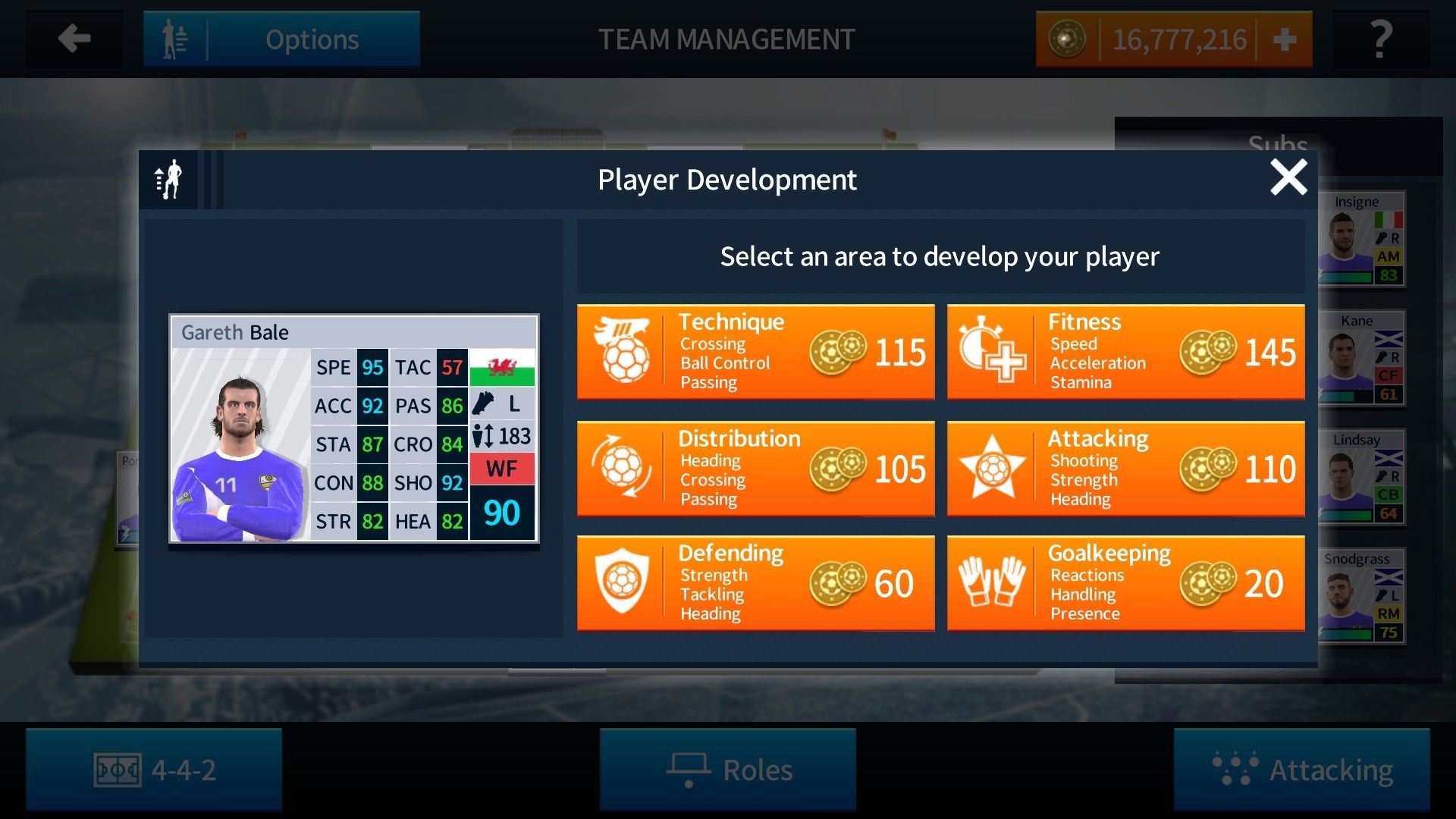 ROLE
Just as it name implies is for you to apply roles to your players.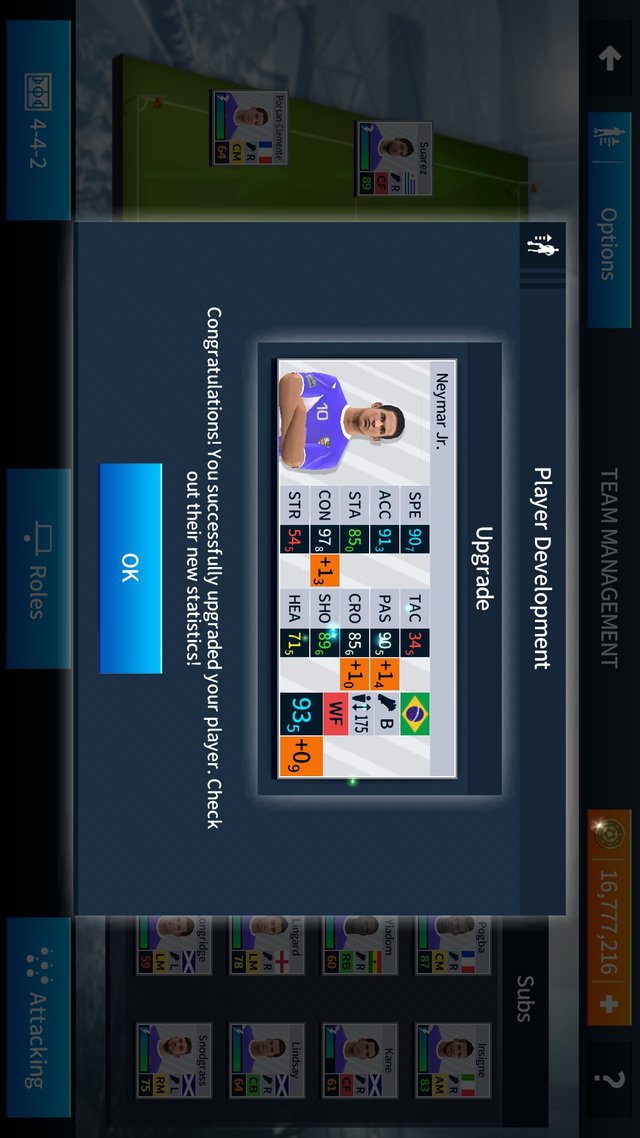 WHAT TO EXPECT NEXT
GLOBAL CHALLENGE LEAGUE
YOU WANT TO GO GLOBAL, DEFINITELY YOU NEED GET PASS THIS TO BECOME THE WORLD CHAMPION. IT IS SIMILAR TO THE CHAMPIONS LEAGUE. YOU WILL PLAY AGAINST REAL MADRID, BARCELONA, LIVERPOOL, AS ROMA, CHELSEA ETC.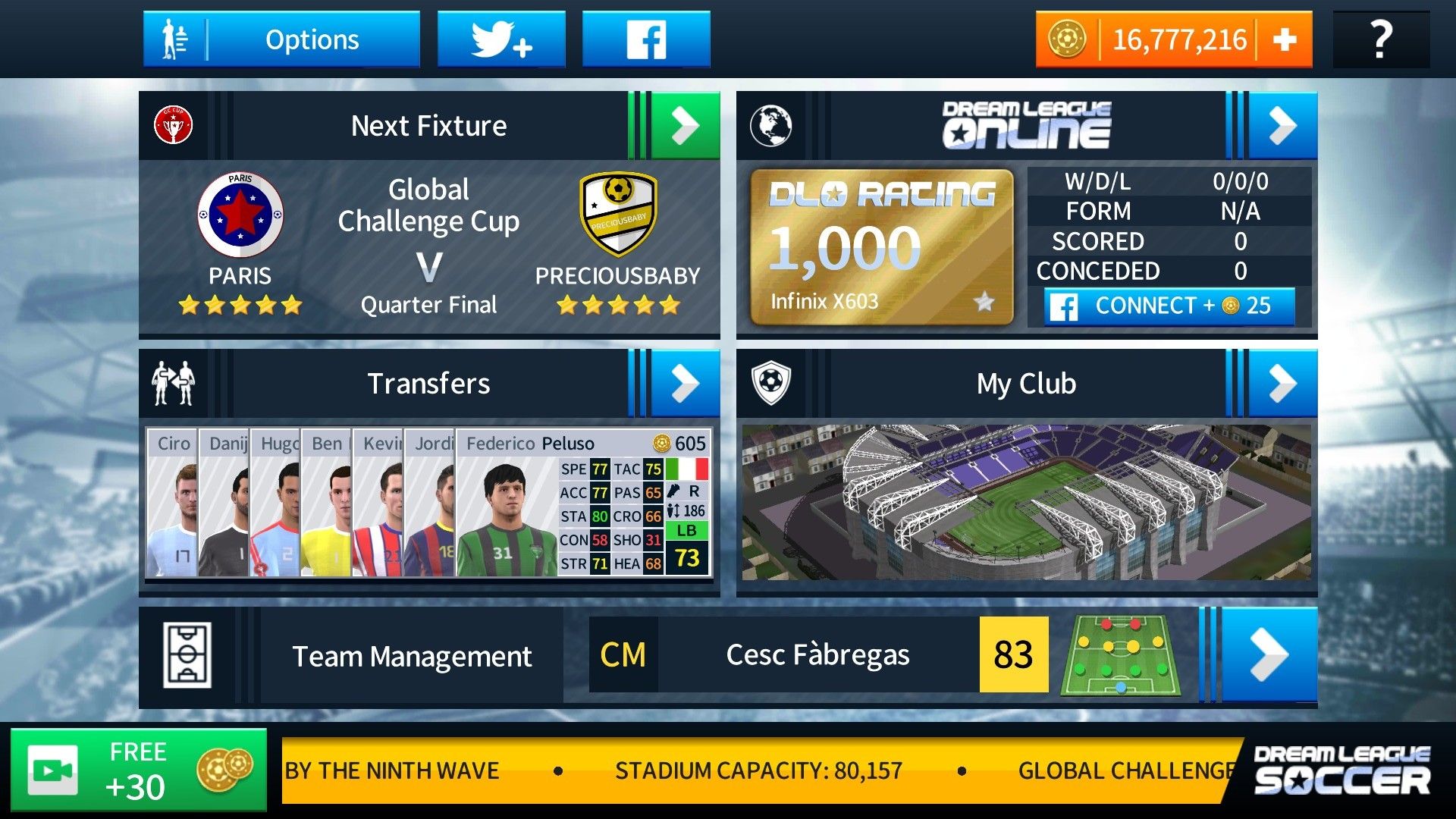 PENALTY
YOU HAVE TO DRAG TO THE DIRECTION YOU WANT TO PLACE THE BALL FOR YOU TO SHOOT TO THAT DIRECTION.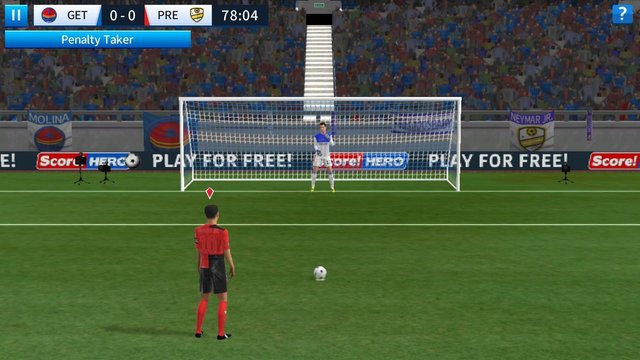 SUBSTITUTE STAND
WHAT I LOVE ABOUT THIS IS THAT YOU WILL SEE THE PLAYER NUMBER WHICH IS TO BE SUB IN AND SUB OUT. THIS IS LOVELY.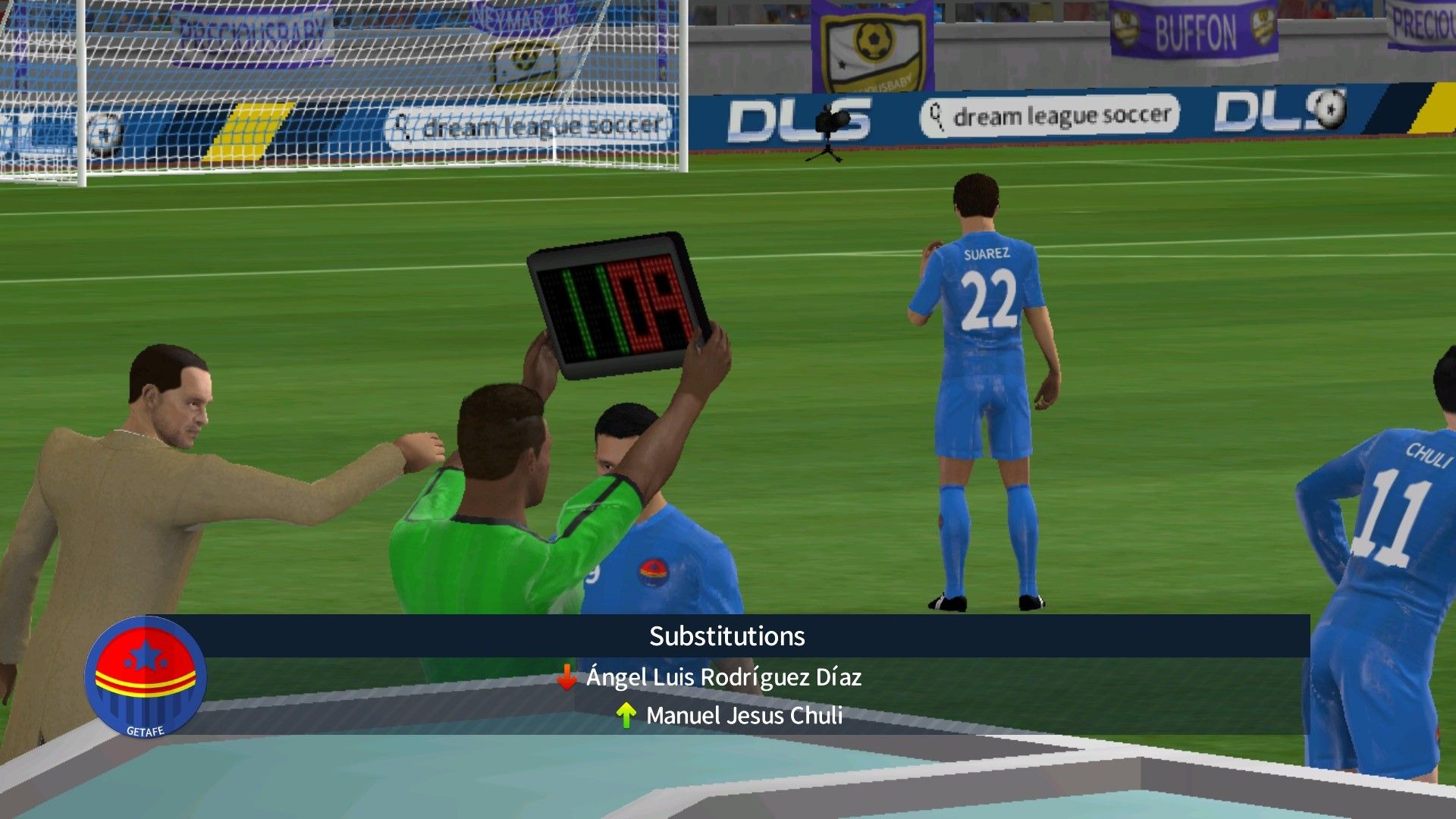 CONTROL FUNCTION
YOU GOT YOUR ANALOG CONTROL AND YOUR NORMAL PASSING, SHOOTING AND ATTACKING KEYS (A,B AND C). What i love about the control is that it is okay but it still needs to be worked on.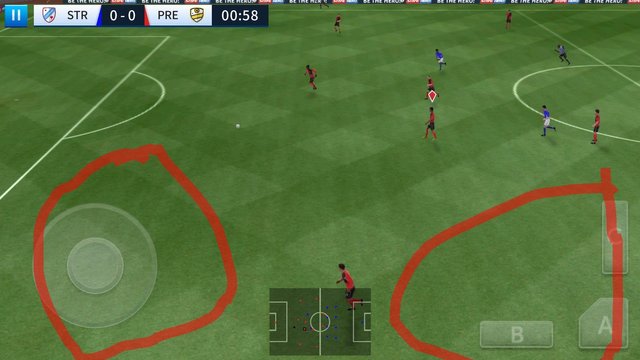 STADIUM
THIS DESIGN FROM FIRST TOUCH GAME IS JUST DOPE AND TOP NOTCH AND ALL ANGLES OF THE GAME CAN BE EASILY SEEN AND PORTRAYED.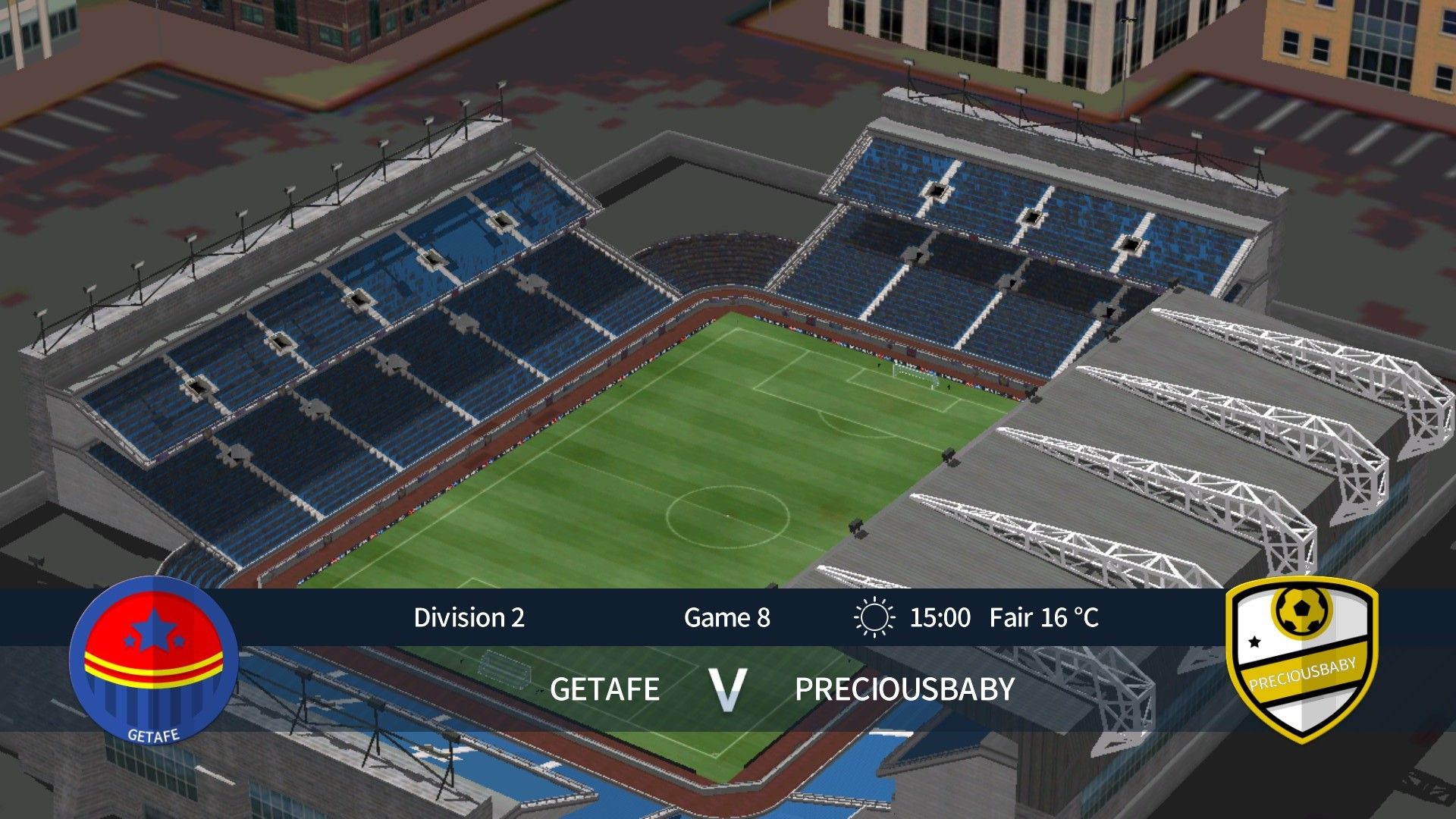 CAPACITY
MY STADIUM CAPACITY CAN BE EASILY SEEN FROM THE STADIUM MENU. SPY ON THIS IMAGE FOR MORE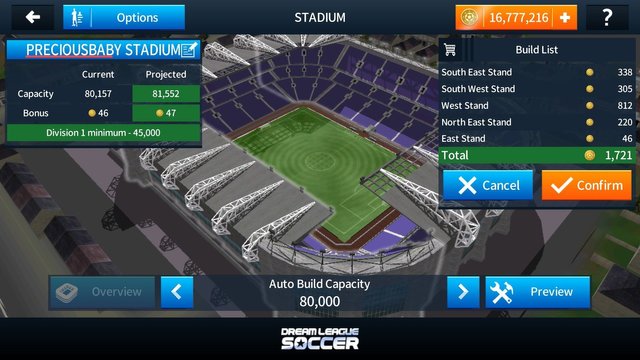 i am currently using a higher capacity so as to meet up with the requirement, in order for me to meet up with the bigger league challenges.
REPLAY
This game has a replay menu which you can use to check the action you missed out on. It meet up to requirement.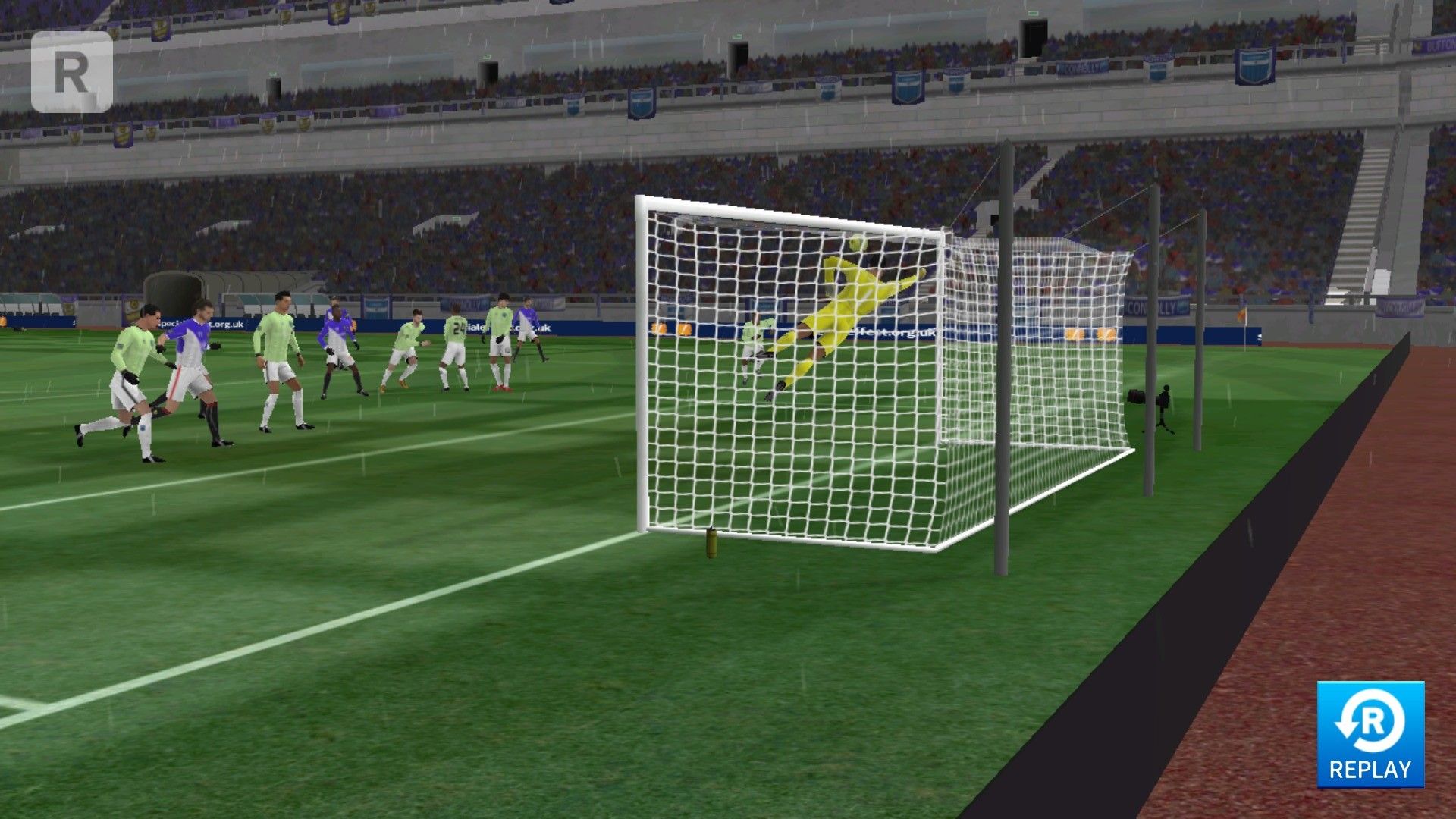 CELEBRATION
Once you score, your player will pull out some amazing celebration stunt and they are indeed funny. Not the best, we need real players attribute when it comes to celebration.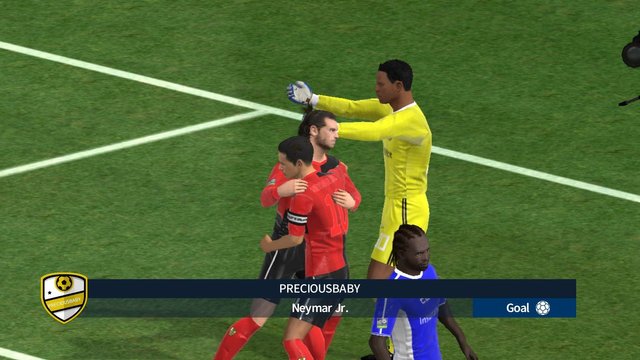 MAN OF THE MATCH REWARD
EVERY PLAYER THAT PERFORMS WELL IN A SINGLE MATCH IS BEEN REWARDED AS THE MAN OF THE MATCH IN THIS EDITION. THIS IS REALLY A WAKE UP CALL.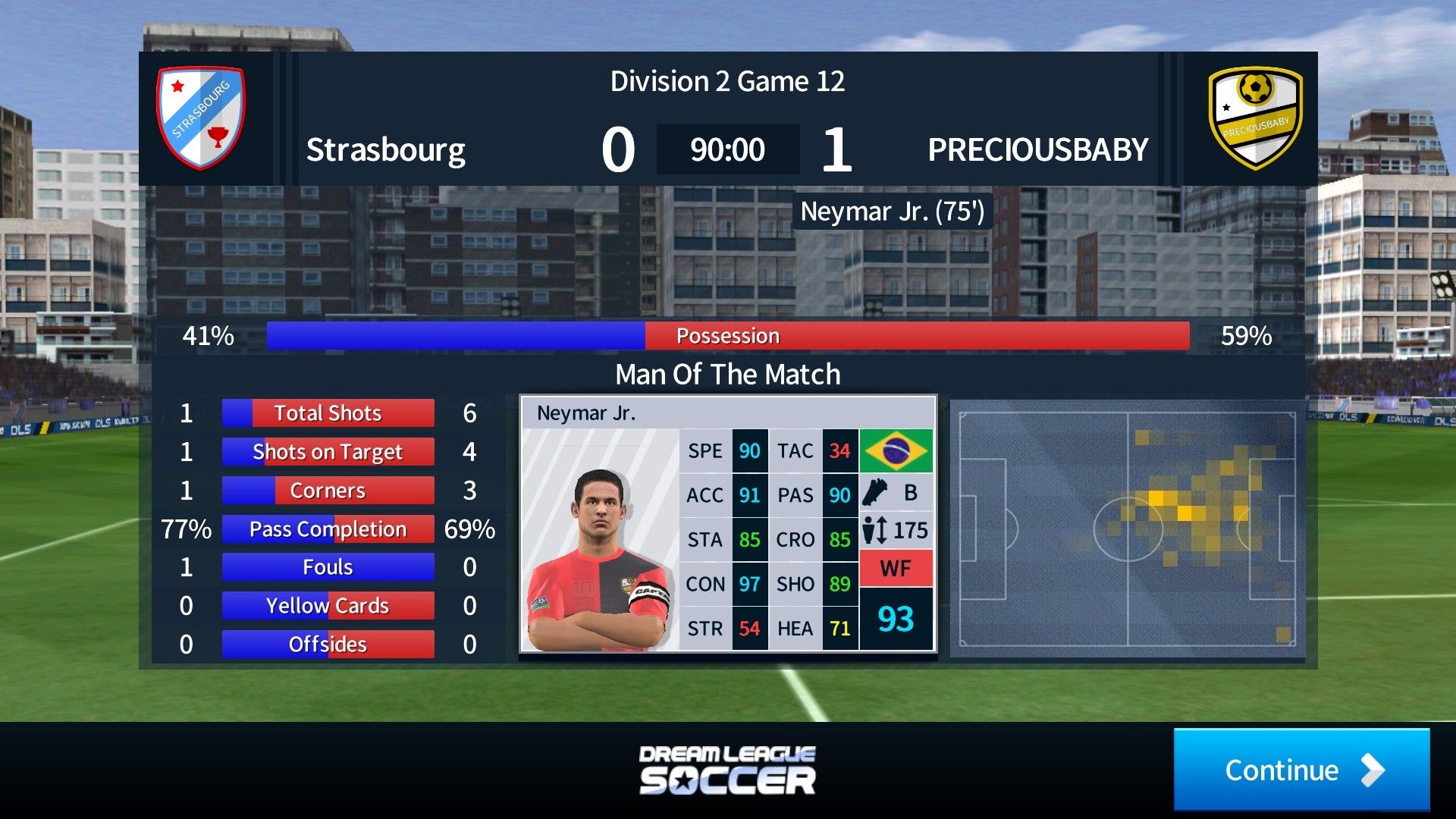 Below are some additional info you going to need before you dive in to downloading the game.
| Game | Review |
| --- | --- |
| * SERIES | * DREAM LEAGUE 2018 |
| * UPDATED | * 19TH APRIL, 2018 |
| * DOWNLOAD | * 100,000 PLUS ANDROID |
| * DEVELOPER | * FIRST TOUCH GAMES |
| * PUBLISHER | * FIRST TOUCH GAMES |
| * VERSION | * 5.05 |
| * Rating | * 4.5 |
| * Graphic | * 9/10 |
| * Sound | * 8/10 |
| *controls | * 9/10 |
| * gameplay rating | * 9/10 |
| * size | * 341 MB AND 1GB RAM plus Android 4.5 AND above |
| * Developers country | * |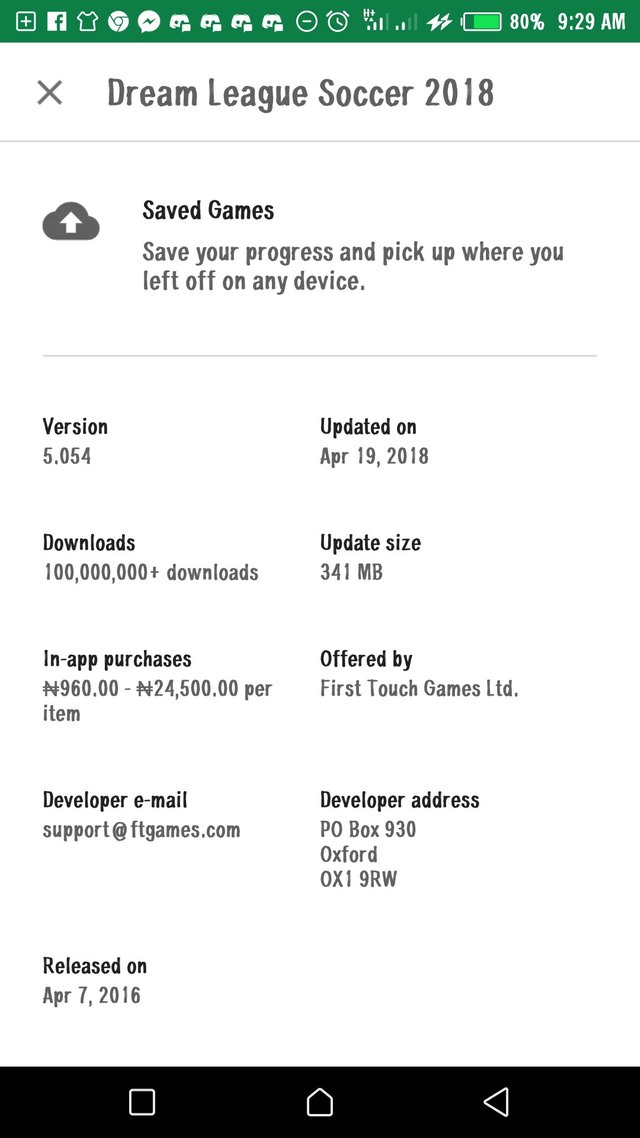 ---
---
---
Game played with my infinix zero 5 and no lag was noticed when playing it.
GRAPHIC
Top notch and superb.
CONTROL
Easy and cool but still needs improvent.
SOUND
So on point.
DISLIKE
The control still needs to be worked on and if possible, the transfer market should be defined. I should be able to fix a price tag on my players, the sales needs to be simplified.
LIKE
Graphic, sound, commentary, purchase all superb. This are the pretty things that entice me and support should be given some credit as they are superb also.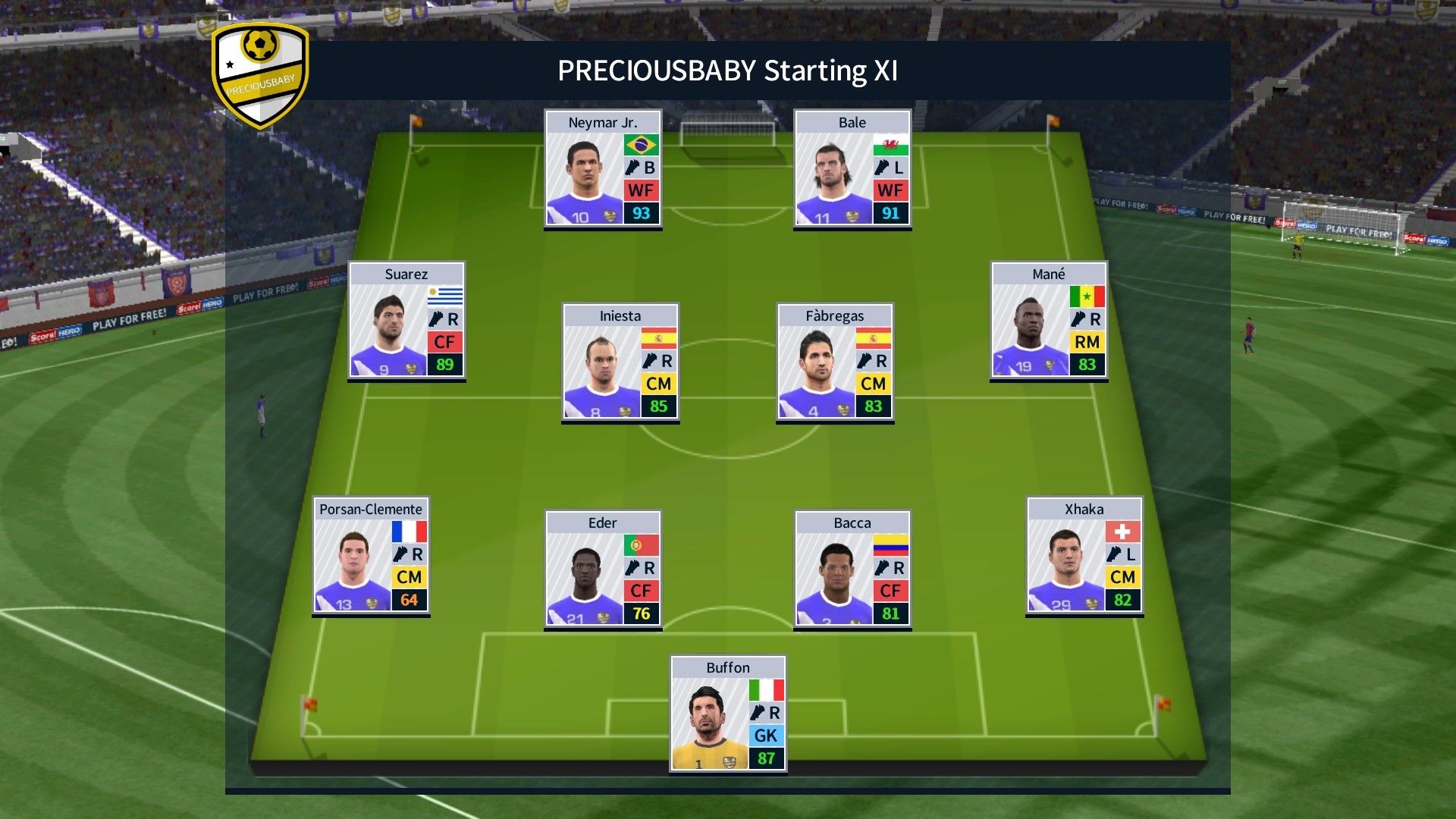 APPRECIATION
AS USUAL ALL MY APPRECIATION GOES TO THE GAME DEVELOPER (FIRST TOUCH GAMES) PUBLISHER AND IF POSSIBLE, ALL THOSE WHO SHALL IN ONE WAY OR THE OTHER READ THIS.
All pictures SNAPPED WITH MY INFINIX ZERO 5 PHONE
KINDLY
UPVOTE
COMMENT
RESTEEM