Fun Aiming Obstacle Course Part 3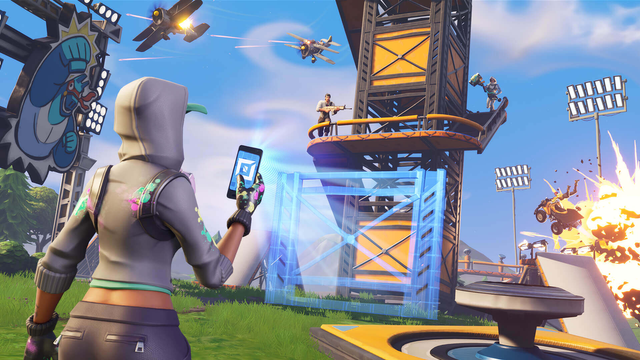 Part 3 of my aiming course is my 2nd favorite part. It features an AR and Scoped weapon aiming area as the first area. Next is a building/shotgun hallway. What you do is jump, shoot the target and build a floor before you fall. After that you hit a speed booster that propels you on an Ice path. On the side of the ice path there is a wall with lots of targets. You have to try to get as many as you can. After that there is a hallway where your object is to build a wall and shoot it with your deagle. After that you shoot the target with whatever weapon you would like. The last part of part 3 is 360 shots. How you perform that is jumping and doing a 360 in the air. When you reach 180 degrees you will shoot a block and then keep spinning.
Part 4 will come out soon and I hope you enjoyed this episode. After all the parts I hope to finish up with a run through of all the course.
May the lord bless you all!
Remember to check out @whalegaming and vote @nepd-witness for WITNESS!
Thanks for reading and I hope you enjoy all of my future content.