Cool Futuristic Knight Sculpture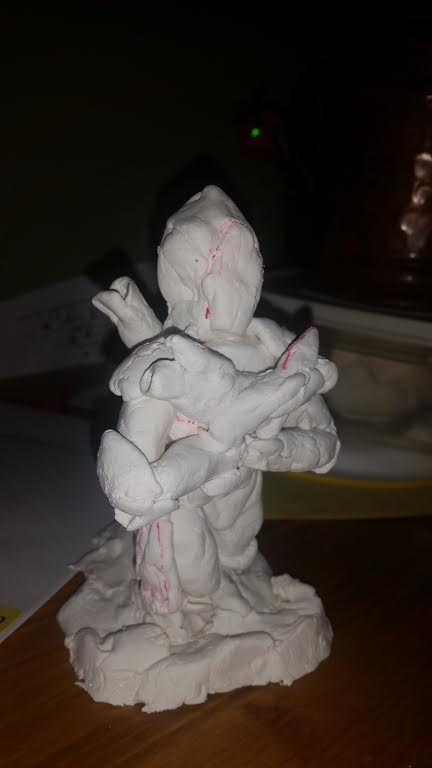 I made this cool futuristic knight sculpture over the past 3 days. I only have 2 steps left before it is fully completed. All I need to do is add the sword in the back as well as hydro-dipping the entire thing. The design of the sculpture is loosely based on the Tenno but I made a lot of twists myself in order to make it look how I wanted it.
May the lord bless you all!
Remember to check out @whalegaming and vote @nepd-witness for WITNESS!
Thanks for reading and I hope you enjoy all of my future content.