DW steem game // Considerable production units // Review II Sept
Peace Steemians,
Have you recently kept up with your DW account gaming on Steem blockchain?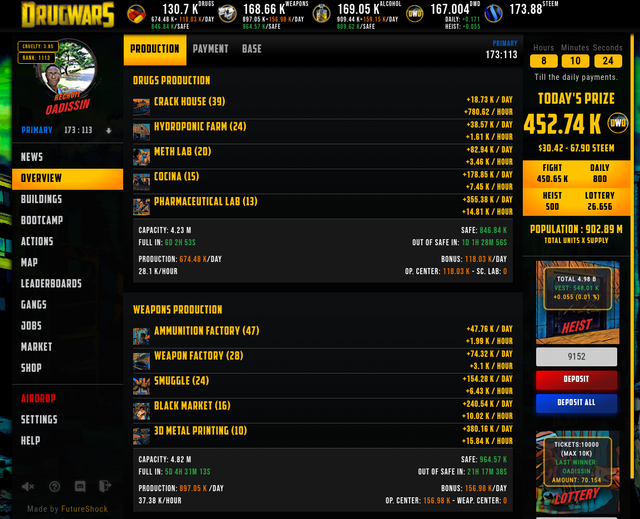 --
The Units production in DW is still offering many rewards to the players. However, the game platform has recorded fewer promotional activities these last months. However, I have played every day for six months now. I have managed to win each day various trophies in the game.
I try to do better in the quests and tasks presented on the daily inside the mission section. I am reaching millions of products daily that resource is going to attract many players army. In the attempt to protect these resources it is important to reinvest everything and assure the in-game treasury is empty. The volt content has collections of products which the count isn't fast growing due to the constant reinvestment. I expect an uptrend in these statistics as soon as I build a stronger army to defend my establishments.
Thanks for your attention reading this post.