Buongiorno amici di steemit!
Dopo il mio primo post in cui mi presentavo, ho deciso che il secondo va fatto per farvi conoscere la piccola bestiolina che mi accompagna durante molte ore di intrattenimento.
Good morning steemit friends!
First of all, let me apologize for any possible mistakes, because English is not my native language.
After my first post where I introduced myself, now I will talk about the little beast that lets me have hours of fun.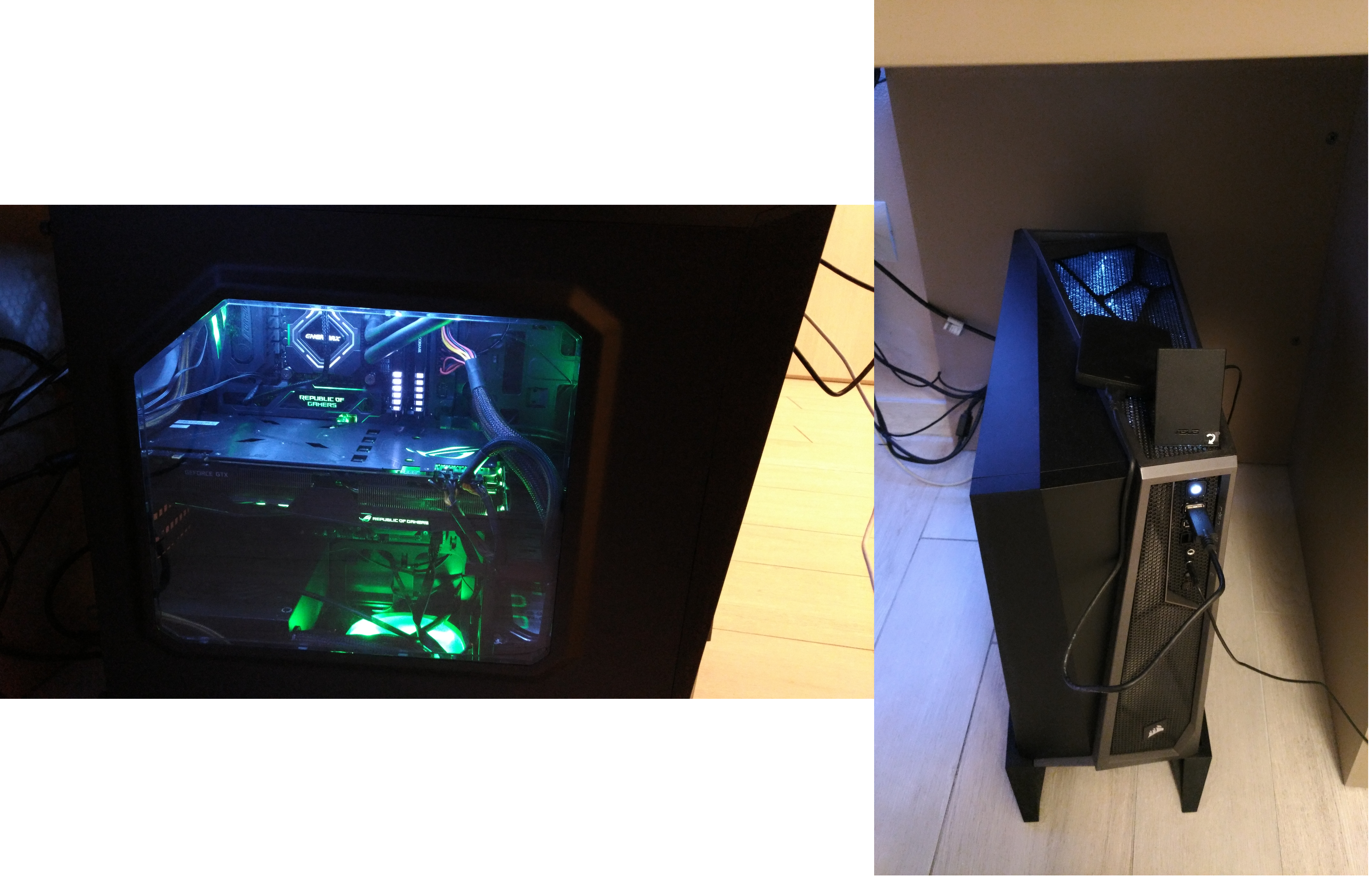 Come si può notare come tema di colori ho scelto nero-verde e devo dire che mi piace un sacco.
Tutti i vari componenti sono stati scelti da me, acquistati separatamente ed infine assemblati (con un piccolo aiuto da parte di mio padre).
Voglio fare una premessa: non sono affatto un esperto, anzi, è stata la prima volta in cui ho assemblato un computer, ma volevo togliermi questo sfizio essendo che era da veramente tanto tempo che lo desideravo.
Detto questo andiamo con i componenti!
As you can see I chose a black-green theme and I really like it.
All the components were chosen by me, bought separately and, in the end, assembled (with a little help from my father).
I just want to say that I'm not an expert of building computers, it was the first time for me but I wanted to do it for a long time.
And now let's go with the components!
| | |
| --- | --- |
| Tutte le foto seguenti sono dell'autore. | All the pics were made by the author. |
| | |
| --- | --- |
| Scheda madre: | Motherboard: |
| | |
| --- | --- |
| Scheda video: | Graphic card: |
| | |
| --- | --- |
| Dissipatore a liquido: | Water cooling: |
| | |
| --- | --- |
| Alimentatore: | Power supply unit: |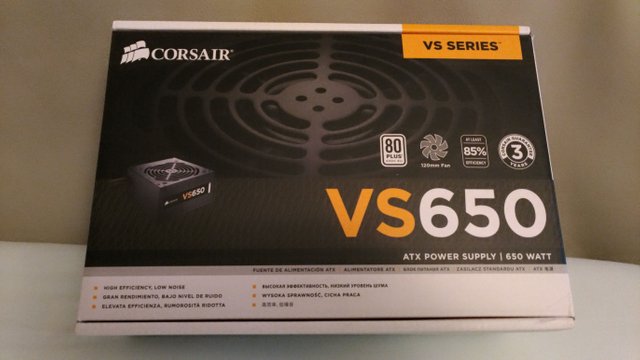 Purtroppo mi mancano le scatole del case e dell'hard disk sata:
il primo è un Corsair mid-tower Carbide Series SPEC-ALPHA — Nero/Argento, mentre il secondo è un normale HHD della Seagate da 2 TB 7200 rpm (rotazioni per minuto).

Ora, so che la prima cosa che può venire in mente è "ma cosa se ne fa di un pc del genere?" e lo so che è decisamente più potente di quanto io lo stia sfruttando attualmente, però ho realizzato un mio desiderio e questo già mi basta.
Senza tralasciare il fatto che spero mi duri un bel po' di anni data la spesa. Era anche mia intenzione provare a lanciarmi in qualche esperimento di grafica, programmazione di videogame e modelli 3D e quindi quella potenza in più non sarebbe nemmeno tanto sprecata.

Concludendo, posso dire di essere molto soddisfatto del risultato finale, della potenza e della velocità che ha il mio piccolo mostro.
Forse le uniche cose che cambierei sono il case, il quale esteticamente mi piace veramente molto, però all'interno lo avrei preferito più spazioso, e l'alimentatore che penso di cambiarlo in futuro con uno da 750W.
Ripeto: non essendo un esperto sono aperto a critiche e consigli.
Spero di avere attirato la vostra attenzione verso quella che è una mia grande passione ed un oggetto di cui vado molto fiero.
Alla prossima!

Unfortunately I don't have the case box and the hard disk box so i can not post the pics: the first one is a Corsair mid-tower Carbide Series SPEC-ALPHA — Black/Silver and the second one is a normal Seagate 2 TB HHD 7200 rpm (rotation per minute).

Now, I know the first question will be "do you really need a pc like that?" and the answer is probably not, but it was one of my dreams and I'm proud of myself because i worked really hard and I finally got it.
Also I hope it will work for many years, considering how much I paid for it. It was also my intention to try some graphic work, to write some videogame program and to work with 3D models so that power won't go to waste.



In the end, I can say that i'm really satisfied with the final result: the power and the speed of my little monster are awesome.
If I had to, the two things I would change would be the case, that is really good looking but not large enough for me, and the other one would be the PSU that I would probably change with a 750W one.

Again: i am not an expert, so i will be glad to read any comments and advice.
I hope you guys will enjoy this post about one of my biggest hobbies.


Thank you!