In Life is Strange Episode 3, you deal with the aftermaths of episode 2. You could be congratulated by various people or you might be consoled by them. The environment around you will also reflect the aftermath of your choices. After the climax of episode 2, episode 3 is boring for most parts. But it also ends with a climactic moment.



The relationship between Max and Chloe blossoms in this episode. This episode has them relating on a whole different level and bring this to play in various moments. One particular moment is a quite shocking lesbian act. Nothing else is said about it but you get a feeling that the other episodes will reveal more about this. Max is so comfortable with Chloe now that she can tell Chloe the way she feels about her not so nice behavior towards her. They break into offices, take a swim in a pool and do some other activities together.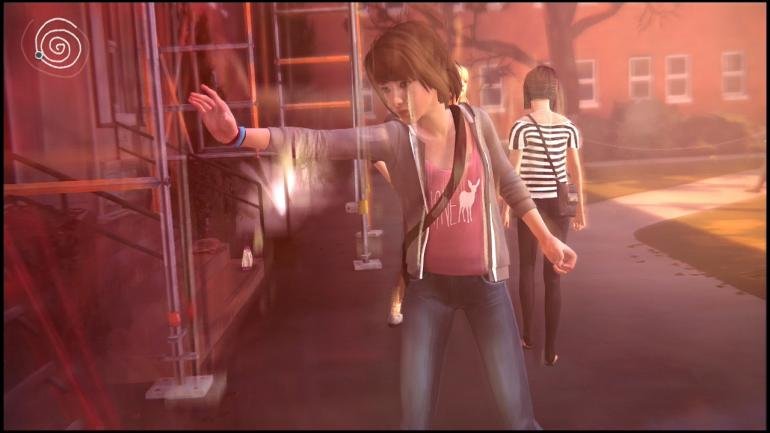 The gameplay retains some of what you did in episode 2. You will still have to solve puzzles and find objects but they are less annoying than before. The time rewinding feature is now put to use in more intuitive ways. You rewind time to sneak past guards, give bullies a dose of their medicine and accomplish other things. A remarkable moment was when you tried to rewind time to save Chloe's father from an accident. Then you faced the probability of it coming back to bite you. When you think you've known all there is to know about the super powers, more about it is revealed to you. You can now use the power to rewind time farther than you could. But the consequences could be fatal. Every little adjustment you make when you rewind time could have far more grave consequences than you think.
With the way the episode carries on, you will think the ending won't be as intense as episode 2 was. But again, Dontnod Entertainment created an episode that shocked us again. The ending of episode 3 was as intense as episode 2. To some players, it might even beat it. It leaves you with a cliffhanger that has you eagerly anticipating episode 4.
Watch Life Is Strange Episode 3 Full Walkthrough