URIEL THE PURIFIER A RECHARGEABLE LEGENDARY LIFE MONSTER WITH FLYING AND HEALING
Hello Splinterland warriors!
How are you all guys hope you will be blessed and fine here is another post about the Splinterlands game with a new card from the chaos legion edition with legendary rarity from the life splinter and a quest rewards from today.
URIEL THE PURIFIER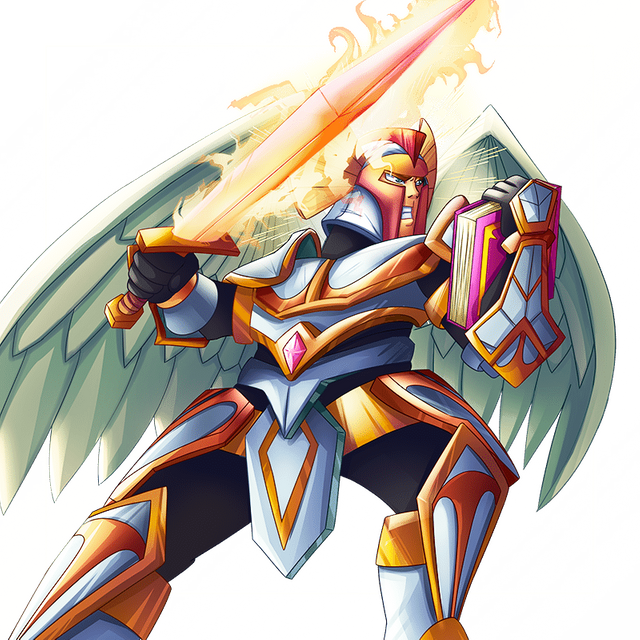 Uriel was amongst the many Pelacor that fled Solaki and its military regime when he was young. He found himself in Khymeria, like so many of his brothers and sisters, but even though they practised with life magic it just didn't feel quite pure enough for him and so he travelled to different Worlds, seeking somewhere he could find that elusive clarity of virtue.Read more
This is really a beast when you have a high mana battle because of its high mana cap that it cots in the battlefield. The card is very powerful when you make it level 3 or max to unlock its healing ability with a recharge ability that will not be killed so easily because of its armor and healing. However, i am using it in my alt account at level 1 with chesuss the great legendary life summoner where it can restore the armor with the help of the summoner which works great in high mana battles i will try to upgrade this card for my main account once the airdrop ends.
PACK OPENING
This was a free pack from the quest or season end rewards in my alt account not sure but got this legendary for the first time in my pack this is the first legendary of chaos legion in my alt account collection which made my day along with one awesome rare card with a double strike of range attack including 3 low mana cards with shield, repairing and cleansing ability.
QUEST REWARDS
It was a quest with the earth splinter today and i completed it easily as i have upgraded summoner and cards to levels 5 and 6 so i can easily play with earth splinter including one legendary summoner lama mage at level 2 which converts the kron undying card to level 3 to give it the last stand ability to all friendly monsters. However, if you want to convert the legendary KRON card to level 3 for the last stand you will need 6 BCX worth 700 USD so in most battles i chose the lama summoner and won battles with it to complete my quest rewards and got these rewards for today in which i got nothing but only common cards.
All images and animations are from the Splinterlands blogs and website
If you are new to this game then signup here to play the game click here for signup
---
---
Thanks For visiting my Blog
Best Regards @moeenali