MEGACITY: The Cyberpunk Social Arcade
Team MEGACITY here with a quick update on our new look, and a bit more about our upcoming plans.
You may remember that we announced our move to the Steem blockchain a little over a month ago under the name Cache, and even did an interview with Steemit Inc's Head Of Communications, @andrarchy.


You can check out those posts here:
Since then have been busy with development, fine tuning, and preparations for our full public release this fall.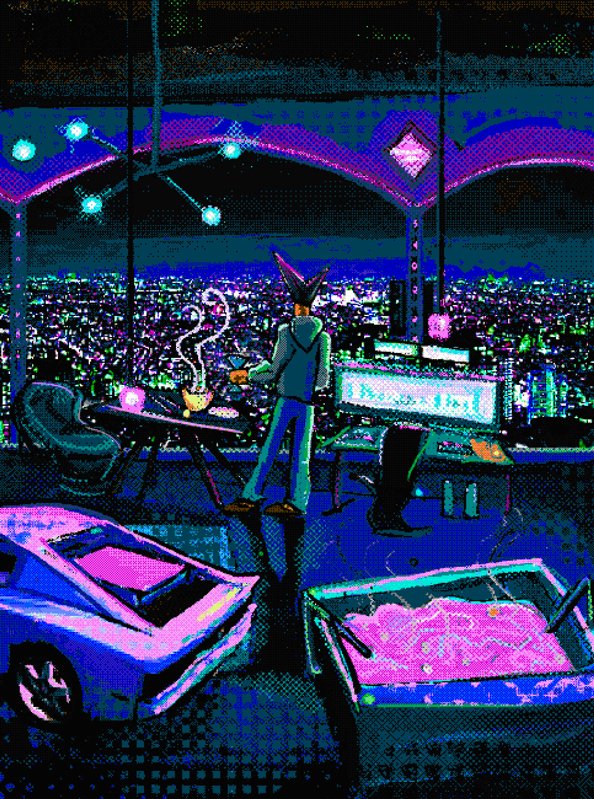 Cache Becomes MEGACITY
Our vision for the project has grown beyond the seed of Cache. We are rebranding to a name that better represents the true essence of the game.
Cache is one of the currencies within the MEGACITY universe, and was an integral part of the original backstory.
However, it is all much bigger than one token. MEGACITY is a whole cyberpunk themed universe where you can explore, interact, and become a character in the game itself.
The Game
MEGACITY is a social arcade powered by cryptocurrency, set in a 8-bit cyberpunk universe. It is free-to-play, available on the web, Android or iOS.
It is the alternate reality where you can be whoever you want - while you play games, earn crypto, and interact with others.
Within MEGACITY, you can:
Play for free
Earn crypto just for playing
Use the Trading Simulation to trade cryptocurrencies across exchanges to earn your way to the top
Purchase in-game items with crypto - STEEM, BTC, ETH
Own your tokens, your items, your avatars, even your own exchange
Import and export items to multiple blockchains including Steem and Ethereum
Choose your affiliation - and chat and trading with other players
The upcoming public release is playable on the web, as well as iOS and Android.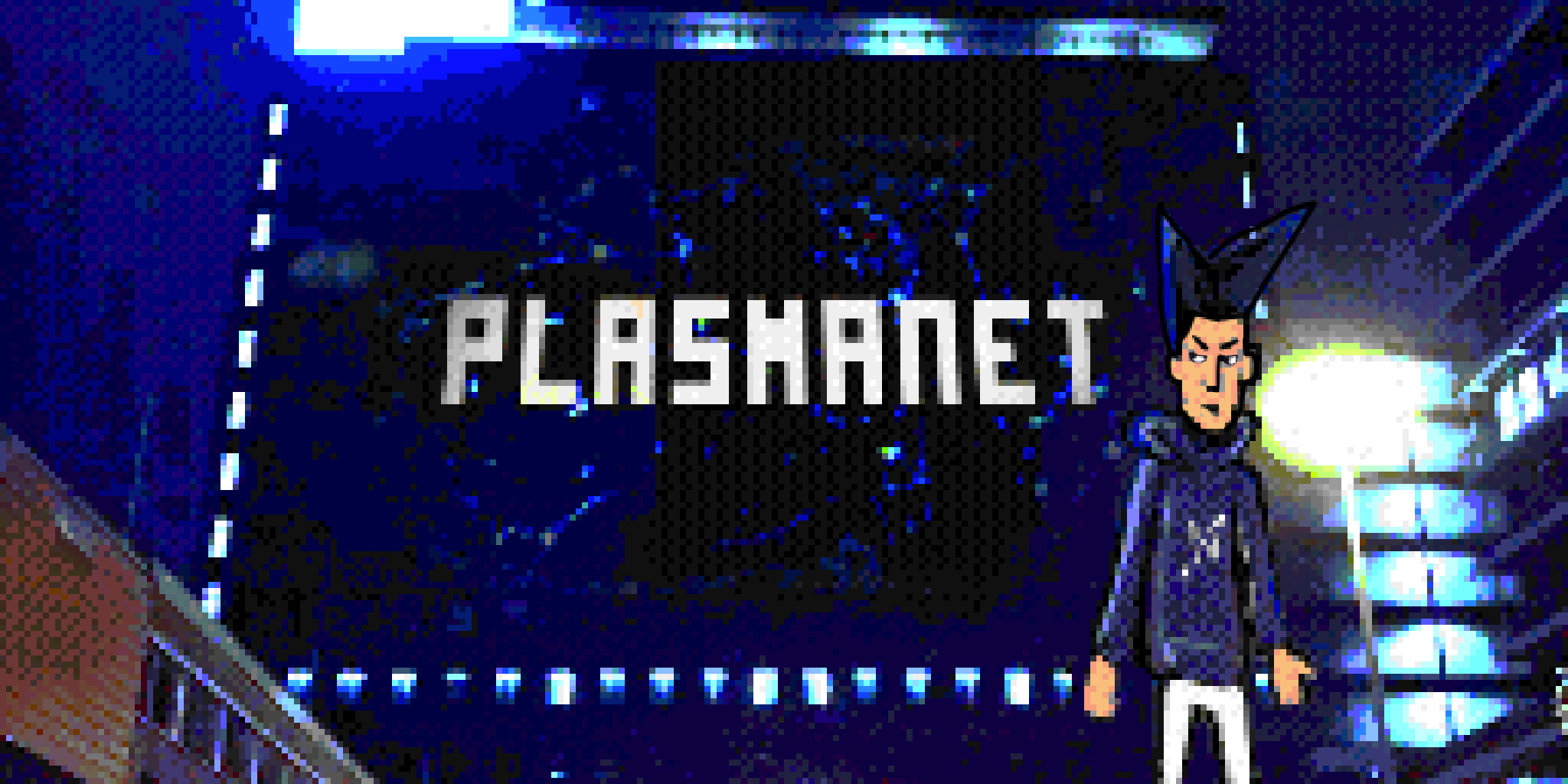 Back Story
The year is 2084. The traditional world economies have collapsed, all fiat currencies have been replaced by several cryptocurrencies - largely owned by tech company cartels.
You begin the game as a low level Tent City dweller nobody cares about, besides the PLASMANET loan sharks who you owe a large debt.
One day, you are approached by a woman who offers you a bit of help - 50 CACHE tokens for the Trading Simulation.
Can you now work your way out of this rat race? While avoiding corruption, violence, and deceit around every corner?
Core Team
Erik Johnson
Game Design and Programming
Erik has led successful web and mobile application releases for Harvard Medical School, acquired startups, and multiple Fortune 500 companies.


Roscoe Lamontagne
Game Design and Artwork
Roscoe has completed art installations for clients including Massachusetts Institute of Technology (MIT), Comcast, and Tufts University.
We will be sharing more details about the team in future posts, as well as their own personal journeys in developing MEGACITY.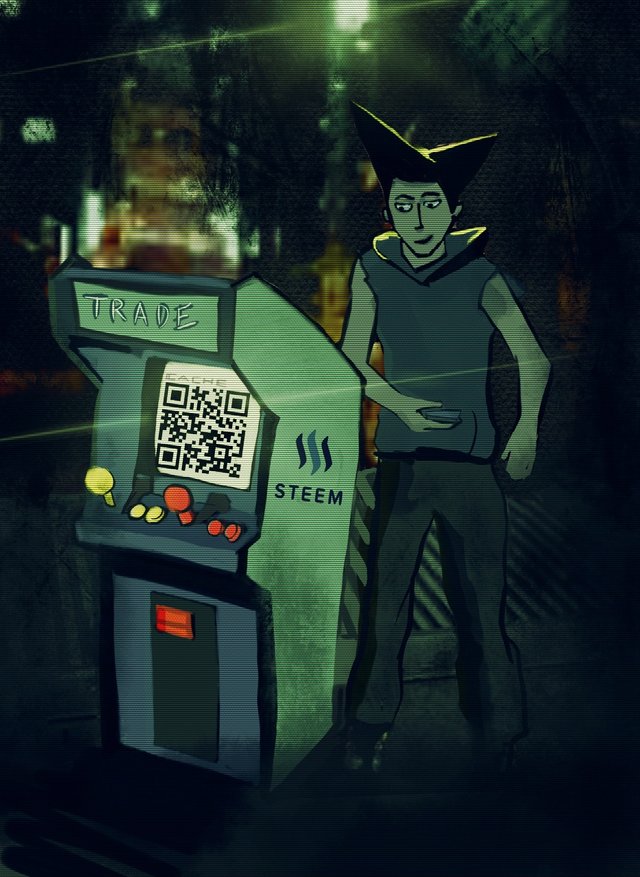 Why Steem?
So why Steem? Good question. Two major reasons: the technology, and the community.


Technology
It is very important for us that MEGACITY is a free to play game. While we had been developing exclusively on Ethereum previously, we realized that with spikes in transaction fees, this would not be sustainable. We have no interest in making our players have to pay a fee for every transaction they make within the game, and on Ethereum that seemed to be the future.
Moving our core development to the Steem blockchain allows us to keep with our vision of a free to play game for all.


Community
The tech is great, but that is not the only thing that attracted us to Steem.
The Steem Community is the strongest blockchain community out there. At the core we have a community who interacts and engages on a daily basis. Considering that MEGACITY is a social game - you play, interact and engage with others within an alternate universe… it's the best pairing.
Future Plans
MEGACITY will be available for release in Fall 2019. Our goal here is to share the on-going journey of building the game with the Steem Community along the way.


Upcoming updates will include:
Sneak Peaks
Game Play
Additional Artwork
A look behind the scenes of building MEGACITY
Special Incentives exclusively for the Steem Community
Not only do we want to be a part of the Steem Community, but we want you all to be a part of MEGACITY too.


Oh, and don't forget to pre-register now at https://megacity.gg! You'll get a free in-game item, just for signing up.