[EN] At what point should we stop separating the artist from the person in the gaming industry?

Source: Tigerfog
Hey everyone. This is Klebs and today, I would like to go over some controversies about a few key members in the video game industry and determine whether it's fair to boycott their products at the expense of other people who've also worked on them.
Back when I was a more innocent kid, I was able to appreciate various forms of entertainment without worrying about the artists' personal lives. Today with ridiculously easy access to information on the Internet, it's become harder to ignore some of their shenanigans to the point I sometimes wonder whether I should feel guilty to support them and allow them to live from their art even though they've acted against what I stand for. In this article, I will solely focus on professionals from the gaming industry that I'm familiar with and who've had a positive impact with their games while also generating controversy with their actions or declarations. If I've missed a few individuals that deserve to be mentioned, I'll invite you to discuss this in the comments.
Before I begin: I've personally bought a few games from the people I'm about to talk about before I was made aware of all this.
Ron Gilbert & Tim Schafer
How did they make their mark in the gaming industry?
During their time at LucasArts (formerly LucasFilm Games), Ron Gilbert and Tim Schafer greatly contributed to the rise in popularity of the graphic adventure games of the "point-and-click" genre in the 80s and 90s especially with their SCUMM engine (Script Creation Utility for Maniac Mansion) making their games more intuitive and easier to play where players could enter commands by combining verbs and objects using the mouse instead of doing everything with the keyboard like the first Sierra games. While they've worked together on the first two Monkey Islands and Day of the Tentacle, they've each built their own reputation with titles such as Maniac Mansion, Zak McKracken, The Cave and Thimbleweed Park for Ron Gilbert and Full Throttle, Grim Fandango, Psychonauts and Broken Age for Tim Schafer.
Source: GameSpot Trailers
Source: GameSpot Trailers
Where's the controversy?
In 2014, a movement called Gamergate divided the gaming community in two. On one side, the pro-Gamergaters claimed they were fighting for more transparency in video game journalism by exposing journalists who were colluding with game makers. On the other side, the anti-Gamergaters claimed they were fighting for gender equality and a better representation of ethnic minorities in a misogynistic industry catering towards a Causacian male clientele. Choosing a side is like choosing a political party: you are either with them or against them and one side always demonizes the other in an extreme way. Some game makers have chosen a side like Ron Gilbert and Tim Schafer who never hid their friendship with Anita Sarkeesian, a known feminist with as much supporters as detractors and regularly talked against Gamergate. Ron Gilbert once invited his Twitter followers to unfollow him should they have a problem with his friendship with her and during a speech, Tim Schafer openly mocked the "#NotYourShield" sub-movement where female and non-Causacian gamers claimed anti-Gamergaters weren't speaking in their name. By siding against Gamergate, both Ron Gilbert and Tim Schafer gained more respect from some of their fans while also losing others who pledged to boycott their future titles.
Paul Trowe
How did he make his mark in the gaming industry?
Paul Trowe started working for Sierra at the age of 12 as a tester and slowly worked his way through the ranks. When Sierra filed for bankruptcy and put their intellectual properties for sale, he tried to buy them through his company Replay Games in hopes of reviving some franchises that didn't see a new game release in decades. When he successfully bought the license to remake the first game from the Leisure Suit Larry series and convinced both series creator Al Lowe and former Sierra writer-designer Josh Mandel to join his team, fans showed their support by pledging to his Kickstarter campaign, surpassing its original goal. Many saw Paul Trowe as the one who managed to assemble a dream team and reintroduce Leisure Suit Larry to a new generation of gamers and while the development phase wasn't without its hiccups, the game was eventually completed and published, a feat not all Kickstarter projects can claim.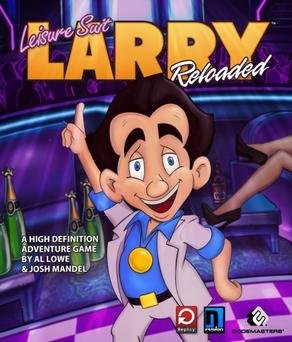 Source: Wikipedia
Where's the controversy?
While he succeeded in bringing the project to completion, his behavior on Twitter during development had ruffled some feathers. Between his attacks against former Sierra employees who decided to revive an old franchise without him, his very detailed and public description of the dismissal of a game studio despite greatly contributing to the success of his Kickstarter campaign, his threats to sue people behind another Kickstarter campaign that briefly involved Al Lowe and the fact he publicly outed a transexual woman, he rarely missed an occasion to attack whoever criticized him on Twitter. Even if his behavior could be forgiven, him being prosecuted on charges of showing gay sex footage to a teenager because one of the men in the video was her boyfriend is a totally different story. The aftermath: Al Lowe and Josh Mandel both cut ties with Paul Trowe and the next game, Leisure Suit Larry: Wet Dreams Don't Dry is currently in development but with none of the parties involved.
Philippe Poisson a.k.a. Phil Fish
How did he make his mark in the gaming industry?
Phil Fish had worked for five years on Fez, a game seemingly in 2D but where players could switch angles thus giving it a 3D-gaming mechanic. The last months of game development were filmed and shown in the documentary Indie Game: The Movie where Phil Fish expressed his feelings with no filter and allowed the audience to see how much the life of a video game maker can be hard and how high the price to bring it to fruition can be (breakup, debt, dealing with criticism from impatient fans, lawsuit threats from a former partner, etc.). Despite his colored personality, Phil Fish did garner some sympathy from people were rooting for him and wished for him to succeed despite his obstacles. Once released, Fez was both a critical and commercial success and even won prizes both before and after its release on Xbox360 in 2012 and on PC and other consoles the following years.
Source: GameSpot Trailers
Where's the controversy?
Releasing Fez did little to help control Phil Fish's temper who, like Paul Trowe, rarely missed an opportunity to reply to his critics on Twitter and the way he expressed his opinions didn't help matters either like telling a Japanese developer "your games just suck" or saying whoever uploaded gaming footage of Fez on YouTube should pay him a percentage of the generated revenue. To mark his exit from the gaming industry, Phil Fish declarred on Twitter: "Fez II is cancelled. I take the money and I run." and has been more discreet since.
Can we keep buying their games based on what we know now?
At first, I was ready to boycott titles from some people who I thought behaved badly. In my little head, I thought by no longer supporting them and spreading the word to people around me would send a message to the creators I wouldn't help them make a living. The fact I was punishing an entire studio with innocent employees because of the actions of one person hadn't crossed my mind. However, my attitude changed over the years as I started watching behind-the-scenes documentaries of games such as Uncharted and Broken Age. It reminded me making a game involves a huge team of talented and passionate people and it wasn't just unfair but also cruel to not support those who've worked so hard to offer players countless hours of unforgettable gaming fun and experience because of a single person. That's why the next time I feel like boycotting a game, I'll remember games are the result of teamwork, not only one person.
All of this is only my own opinion, Klebs'. How about you? What's your take on this? Are you the type to boycott one product based on the actions of one individual? Let's dicuss this in the comments.
If you liked this post, please consider upvoting and resteeming it and to be further updated on future posts, follow us on Steemit. Thanks for reading and see you next time.