How I found a Nintendo Switch at Retail Price and You Can Too!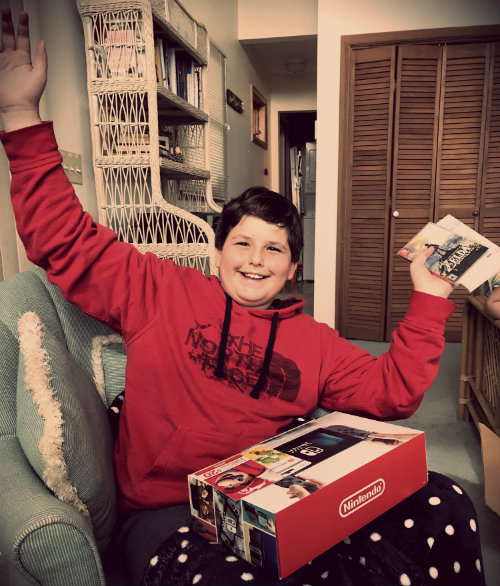 Pictured above is my son's excitement after discovering that he received a Nintendo Switch for his birthday. Normally he does not get such expensive gifts but gaming is a family hobby so it was a perfect opportunity. This was the only item he wanted. The problem was finding one at the retail price of $299 and not the Amazon/Ebay price of $400 plus.
I started looking a few weeks before his birthday with little success. Not a single store in the area had one. I decided to look to Reddit. I found a subreddit called Nintendo Switch Deals.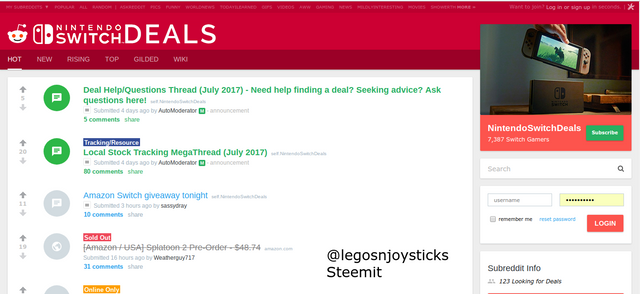 I saw many deals, but they were already sold out. I needed a way to be notified when a deal was posted. I wasn't sure if the official Reddit app had notifications so I turned to IFTTT.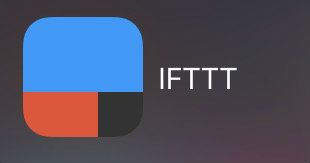 I downloaded the IFTTT app for iPhone. When I clicked to search I noticed that Reddit already had applets made. (Applets are what drives IFTTT)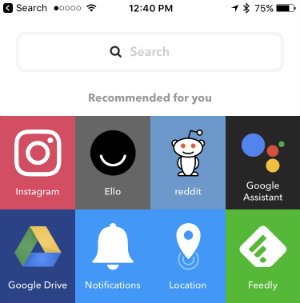 I clicked on the Reddit icon and found the applet I needed. (New Posts in subreddit notification) Every time someone posted in the Nintendo Switch Deals subreddit I would receive a notification on my iPhone.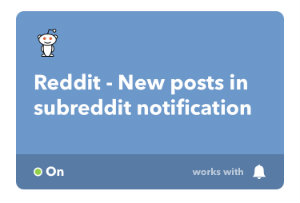 I pasted the subreddit name in the setup, turned on the applet and I was ready to go.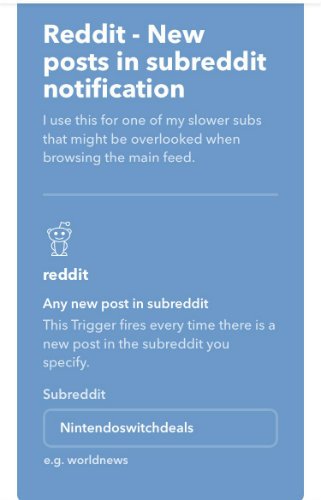 Later that same day I was on a walk with my wife when I received a notification that Walmart had the Nintendo Switch in stock online. We stopped mid walk and ordered it. The Switch was delivered to my local Walmart so I could get free shipping and a few days later I had the Nintendo Switch in hand and a few weeks later a very happy son as seen above.
I didn't delete the applet and I am glad because a few days later I received another notification that the new Zelda game Breathe of the Wild was on sale at New Egg for $40.00. I quickly snagged it because that was the one game I was going to purchase.
Just yesterday I received a notification that Amazon had them in stock for Prime users. Below is the notification.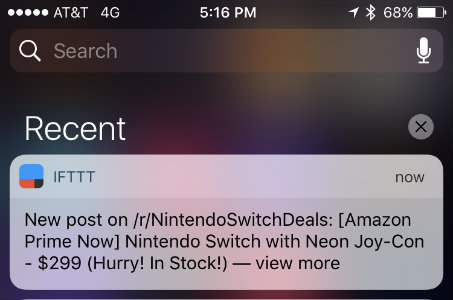 Good luck! And please don't use this to hoard the systems to try and make a few extra bucks. I'm just getting started on Steemit, but for future posts about gaming and other topics follow @legosnjoysticks.