-----BEGIN PGP SIGNED MESSAGE-----
Hash: SHA512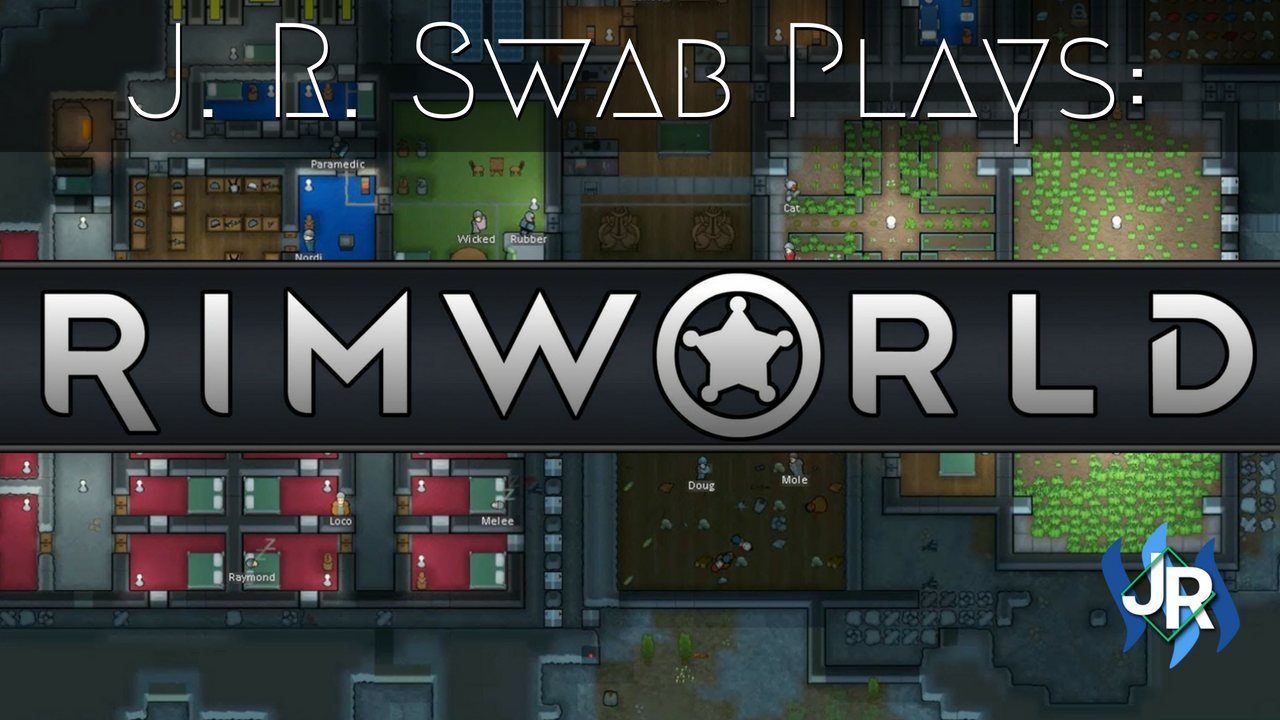 ---
What Is Rimworld?
A sci fi colony sim driven by an intelligent AI storyteller.
RimWorld follows three survivors from a crashed space liner as they build a colony on a frontier world at the rim of known space. Inspired by the space western vibe of Firefly, the deep simulation of Dwarf Fortress, and the epic scale of Dune and Warhammer 40,000.
Jump to 5:30 for start of game play.
I'm live there every Monday, Wednesday, and Thursday at 8pm EST.
Come by, say hello, and let's get to know each other!
---
▶️ DTube
▶️ IPFS
Thanks for checking out this live stream replay!
If you are a steem account holder and stop by on a live stream over on twitch let me know!
All images came from royalty and attribution free sources unless specified.
---
Looking to take your Steem based creations to the next level?
Join us over at the Creators' Guild Discord group! We are here to encourage, support and increase the creation of quality content.
---
If you have any questions about the future of Steem
or my witness please feel free to message jrswab#3134 on Discord.

Click here to vote with SteemConnect!
Or go to https://steemit.com/~witnesses
You can see all active witnesses on @drakos' steemian.info
---
Click here to join the mailing list and get exclusive SDB/STEEM giveaways!
Looking to support my content creation efforts outside of the Steem Blockchain?
Check out jrswab.com/support
---
Keybase | Twitter | Twitch | Instagram | Gab | Minds | Anchor
---
To verify this signed post change steemit.com to steemd.com in your browsers address bar to see the original text used to post. Than copy and paste into your favorite PGP/GPG software.
---
-----BEGIN PGP SIGNATURE-----
Version: Keybase OpenPGP v2.0.77
Comment: https://keybase.io/crypto
wsFcBAABCgAGBQJa803kAAoJEBK6u+K+0kD8QzwP/if+PAabQdlPDUQa7piCtaCW
1uqNGUax44sMOwkX4gu6kkDHn8c/ppenvQcCIm1IeqRatp3t7IjWZIM4ZQQkeovM
UrKyOQh1lP6i28ZYpL6m96Xwb6bVv12HAEO38m/pAAt9IxlY4stEQDJCVufvy05k
zgspxpnxY7FnZufKVQBnwIG92K3YfMzms5GnPleYjoIIdA2BtZdW2aI9t7CXug0p
p0RF58DvWCY1NW3cIUC3CY++hCAkYlIaby9fcyPHLUv+NXwJFOz9f1Ebqp1liXRA
S5ek1Gi7pgDvQf36xrw3XecwtRuUuoMuW6qvzQrHgPjGRb0Dnq0OmSdcjjS7qbRG
egJIzKnXOfGGekimEHLfK9tYILVLyhzlLJ6eOpaCOAAXPTswrpUq2hkvKJg51bb7
F3r8GlAjwlx00wDFTFrM4krPEeWUeejs4krAiRbudZqA9Ac5za+2aNSnYWZl5uez
YlF6nVELUeBTqbzABY9YC5eFWswtUAIe6ciT9qtpRMcAc/fROjtEWFdJ/F+Ep2db
kcyJh40akuK+JgbgHi45NlyJLnKSYFnVz9ncm445ma6FcUQcJljWPvkfFUwbo1y/
95jmqwFOKnjSclU4yEHspeohDdbEXYRMX30SSstbykRCHBR+R6h67/LKooQlsu6H
C+s2EYvCc6ArzTKl9po6
=M6PG
-----END PGP SIGNATURE-----