Black November Sale at myBad Studios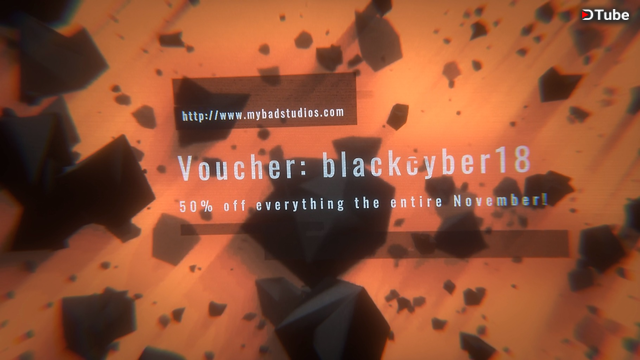 ---
myBad Studios just launched it's new website, time for a sale!
Wait, Black Friday is in a few days... Okay, extend the sale...
But wait, Cyber Monday is right on it's heels... Fine, extend the sale some more...
Hold on, how long till the end of the month then?
Okay, it is decided, this is now the official "myBad Studios's website launch Black Friday Cyber Monday until the end of November sale!". Spread the word!
Then again, it might be a little long in the tooth so lets just go with Black November and keep it nice and short :)
And with that I announce the myBadStudios 2018 November discount:
All items 50% off starting today and ending at the end of November 2018! Simply use the voucher "blackcyber18" during checkout to claim your reward.
Enjoy!
---
▶️ DTube
▶️ IPFS