We've Won Two Awards in One Month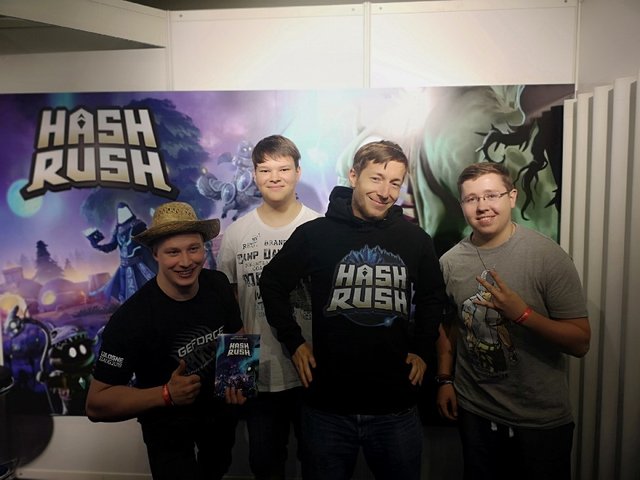 It's been a busy month for us here at Hash Rush HQ, with the alpha in full swing and the team heavily at work bringing you new features and updates weekly. On top of this, we've taken Hash Rush on the road to a range of events both industry and consumer. Most of you will be aware of gamescom, Europe's largest gaming event — where we brought Hash Rush to the masses and got to meet many new fans!
But not only did we get to sit and play with you, we were also awarded with the GamesFinest.de "Best Innovation" award! To be chosen for this, is a massive achievement considering the sheer quality of games we were up against. But it's testament to the vision and innovation that we bring to not only to blockchain, but also to gaming.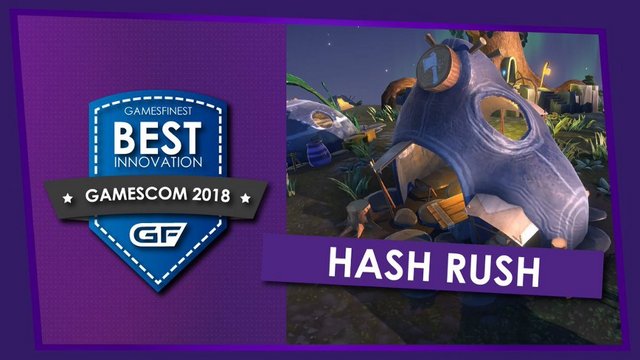 But it doesn't end there! Our Chief Game Economist and CFO Jethro Naude was present at the Blockchain Futurist event in Toronto, Canada where he successfully delivered a crowd-pleasing performance that lead to us winning the best tech demo pitch. The applications were numerous, but out of the 400 only 7 quality demo-products were picked to be given the chance to pitch.
And the winner is... #Hashrush. Congrats Jethro Naude and the entire team at Hash Rush!! #Futurist18 pic.twitter.com/ChHJW17Z4a

— Aileen ReyesPicknell (@aileenreyespick) August 25, 2018
Jethro showcased the technology behind Hash Rush and delivered it to a panel of investors and industry experts. This resulted in us winning a $30,000 dollar services prize including: $10K worth of Northblock advisory services, a $10k Malta Blockchain Summit sponsorship package of our choice, $5k worth of advertising credit on Coinmarketcap, and a 30-second video from Hypercube.
If you want to read more about Hash Rush and the game, go to our website, follow our blog, join our newsletter or talk to us on Discord!