Hello Gamers!!
I am back full force!! Starting this week, tomorrow morning 8/11/18, I will be streaming Hearthstone on Dlive!!
As of now I will be streaming either SAT or SUN of every week, in the morning for several hours, at least 3-6 hours!!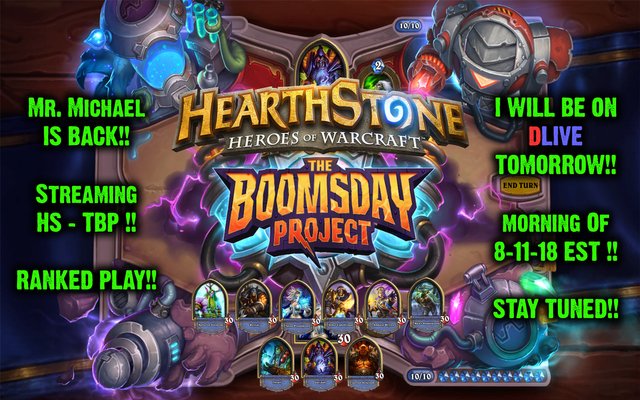 So come by tomorrow and check out the latest decks in the Boomsday Project expansion with me, used in Ranked Play!!

Previous Posts:
Want a free stock!? Introducing Robin Hood! Stock & Crypto trading platform!